Soweto Fashion Week presents SS16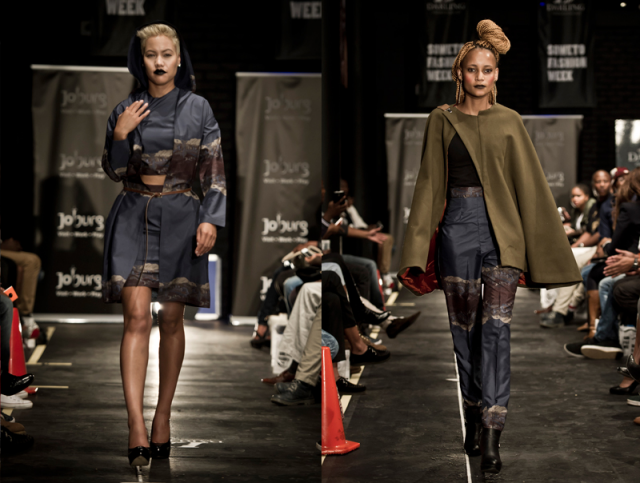 Soweto Fashion Week (SFW) and its sponsors look forward to yet another exciting spring/summer season showcase.  Starting from 19 – 21 November 2015, the Soweto Fashion Week will present the SS16 fall with fresh upcoming young designers and models.  The aim for the event is always to develop, uplift and empower young upcoming hopeful fashion creatives, designers and models respectively.
Soweto Fashion Week's new sponsorship addition is the ever evolving and exciting technology brand, Canon South Africa. "We are excited to be associated with Soweto Fashion Week – a platform that appeals to the same influential, tech-savvy individuals that Canon does.  At Canon we've leveraged our heritage, knowledge and our expertise to push the boundaries of imaging and printing solutions and this is an ideal platform to engage with our younger audience," says Michelle Janse van Vuuren, Marketing Director at Canon South Africa.
The techno-cool camera and print brand joins the existing sponsors behind SFW SS16 fall, the principal sponsor Darling Hair and Joburg Tourism. "Darling allows women to express their beauty and style in every aspect of their lives and thus the partnership with SFW was a natural progression," commented Debbie Allorto, Marketing Manager of Darling Hair.
Joburg Tourism's Deputy Marketing Director, Puleng Hlatshwayo added, "Joburg Tourism is delighted to support the Soweto Fashion Week – a wonderful example of a community-based economic development initiative which not only heightens Soweto's iconic status, but also entrenches Joburg's status as the country's creative hub for the arts, music, culture, lifestyle and fashion".
This endearing initiative and foundation runs not just a fashion show that gives young designers a platform to showcase their talent, but competitions that allows their brands to grow effectively.  Soweto Fashion Week currently is running a "design a camera bag" competition inspired and supported by Canon South Africa.  The competition aims to take designers out of their comfort zone, to develop a bigger thought through scope of thinking and creativity.  The winning designer will walk away with a brand new EOS 750D Canon camera.  All fashion designers who have either worked with or are currently working with SFW are allowed to enter the "Design a Camera Bag" competition by sending their designs to [email protected] before 12h00, 21 November 2015.  For more information about the competition please visit www.sowetofashionweek.com.
The SFW-SS16 Collections will take place from Thursday, 19 to Saturday, 21 November 2015 at the Soweto Theatre, in the heart of Soweto, Jabulani.
Tickets are available at www.computicket.com, Shoprite Checkers nationwide as well as www.sowetofashionweek.com for R60 per person per day.  For more information, kindly visit the SFW website and alternatively, connect with the brand via Facebook, Twitter and Instagram social media pages – @sowetofashionweek.
Facebook Comments