Trevor Noah Rubs Shoulders With President Cyril Ramaphosa.
The Daily Show host  Trevor Noah is making headlines again shortly after he trended on social media as he was seen rubbing shoulders with the fifth and current President of South Africa, Cyril Ramaphosa.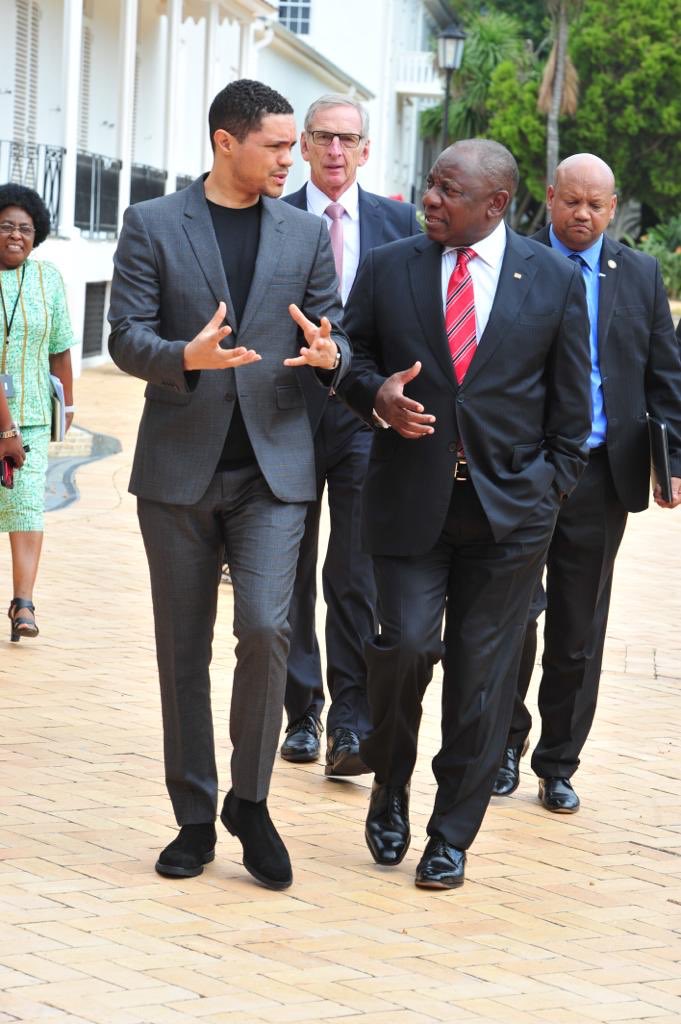 Trevor and President Ramaphosa looked like they had a great time together,
Thank you @TrevorNoah for making time to visit us this afternoon. Your rise to take over the world has been a marvel to watch and I hope you understand just how much we love and support you here at home. Please make sure you vote and I will see you at our investment conference!
President Ramaphosa tweeted.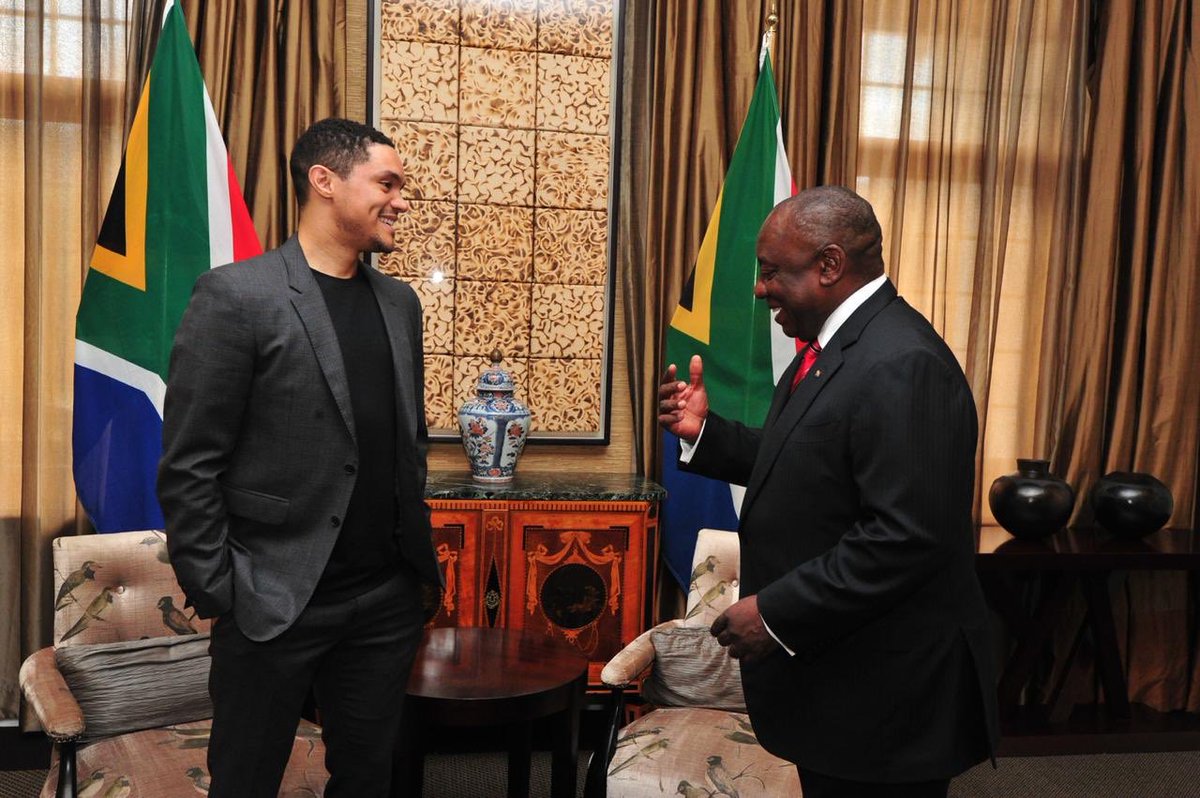 Trevor Noah's light keeps shining brighter!