Spring Trend Alert: Fringe Everything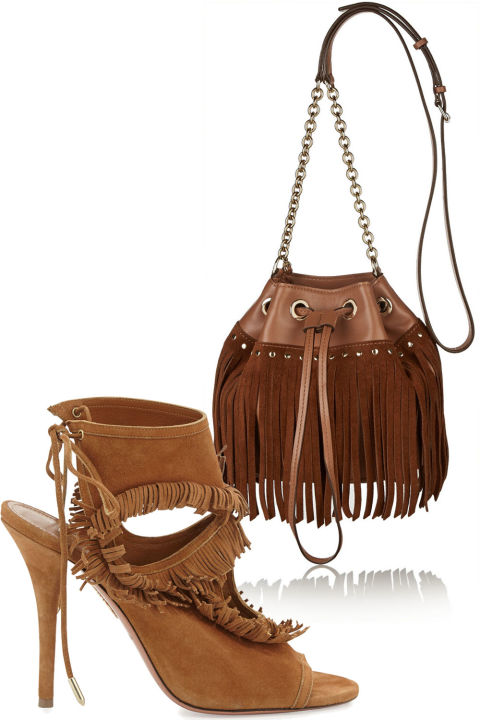 Spring is around the corner and one of this seasons biggest trends is definitely going to be fringed everything! well almost everything. This style is mostly inspired by the 70s which has made a huge comeback for spring.
From bags, shoes and even clothes. The fringe can be added to almost every item of clothing and its adds a new dimension to your outfit.
How fabulous is this? I cant wait to rock flats like these with, did I say e-v-e-r-y-t-h-i-n-g!?
Celebrities that I have  spotted with the trend:
Wearing this trend is not tricky at all, keep your outfit simple and choose one fringe item to focus on. If you are like me and have already started trolling the stores for a glimpse of what they have in store for us this spring then you will see that fringe has definitely made an appearance!
Facebook Comments