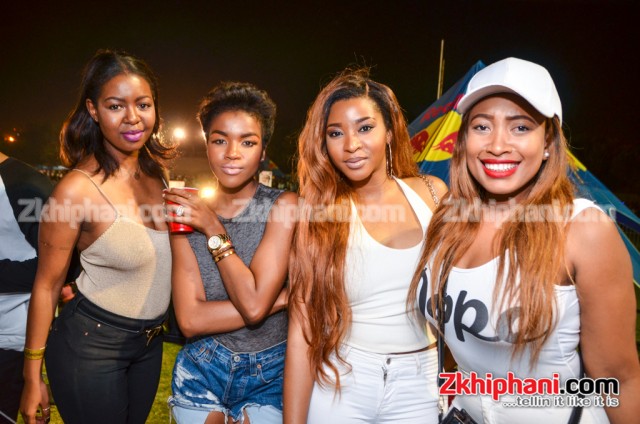 The homecoming picnic hosted it's finale event recently and the masses came out dressed in their best summer gear, Summer is the easiest season to dress for, I mean you can't go wrong with high waist jeans, shorts and a crop top right? Wrong! you still need to dress for your shape and lets face it ladies, high waist jeans are NOT for everyone!
The fashion at this year's picnic was quite boring to be honest, We spotted a few stylish people who we felt deserved a mention however, no one really brought it except for the young lady in the first picture who I felt put some effort and creativity into her outfit. Look of the day went to this young lady who wore a mesh skater skirt worn over shorts with a colourful geometric print top. Stunning!
Pigtails seem to be a hot summer hairstyle this season
Flower crowns and pointy flats, a big do for a outdoorsy vibes
Cut off jeans were also very popular
and so were inner garments worn as outter wear…
Squads came out in numbers, The "You cant sit with us movements"
I love the girl with the blue hair and bow for a top, she is having fun with fashion!
#Squadgoals
Summer is officially here.. .it would be great to see more creative outfits and fashion risks out at events such as these but we have certainly not reached Coachella levels yet but I do feel that we have great potential.