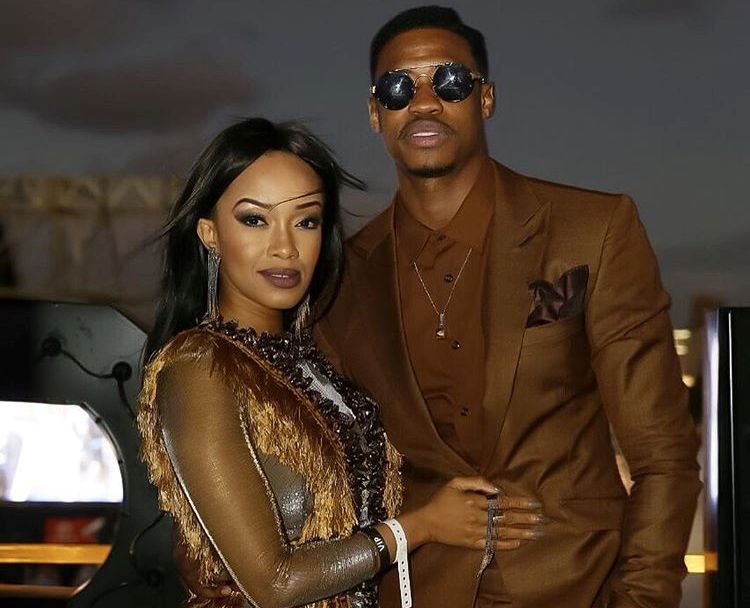 We love celebrity couples; especially if they compliment each other and have a killer dress sense! We saw a few of these fashion-forward duos at the Durban Greyville race course this weekend! Here's who came out to play in style:
Pearl Thusi and Robert Marawa
No matter how much they try to deny it, we can all kinda guess that these two are definitely dating! Throughout her social media posted pics this weekend, Pearl kept referring to the man behind the lens as "bae"! Then all of a sudden, Robert Marawa conveniently appears and takes a "random" photo with the TV personality! We smell a rat; do you?
While Mama Panther tried to outsmart us with the photo's caption, which read, "Look who I bumped into!!! 😂👀 good to see you @robert_marawa ✌🏽", we – just like that open-mouthed gentleman behind you – don't buy it Pearl!
Anyway, the pair look good together and we adore Pearl's gold diamanté shoes; we're just not too sure about Robert's look though!
Dineo Moeketsi and Solo
The gorgeous Dineo and her rapper boyfriend with the cute smile, Solo, were spotted together looking elegant and dapper! Solo's chocolate monochrome look against Dineo's bronzed ruffled dress made the duo look chic. We crown them the hottest and most good-looking couple at the race course this year!
Thembi Seete and Bo Denim
Thembi Seete and Bo Denim are one cute couple; you just can't help but love them both! We dig them in their crisp suited looks – although we've seen Thembi slay harder than this!
Melody Molale and hubby
Melody Molale, who looked effortlessly chic, was also there with her better half! What a gorgeously stylish young couple; they should give off "relationship goals" for many youngings out there!
Which other celebrity couples did you spot at the race course?