J-Smash throws down on his sophomore project ,Monumental EP
After weeks of teasing this project, producer J-Smash has released his much anticipated EP titled Monumnetal. The 6 track offering shows us J-Smash's range and features a plethora of artists with KLY, Zoocci Coke Dope, Jay Claude, Ka$hcpt, and Indigo Stella being some of them.
The Blueprint of J-Smash as a producer has always been the ability to get artists from all walks-of-life to create impeccable music. He did in the past on Rise Of A King and to show that this is not a one-time thing, he proves yet again on Monumental. Monumental, as the name suggests is an epic exploration of a host of sounds from the New Age to more re-imagined Trap and Pop sensibilities.
Read more: NEW VIDEO: Producer, J Smash Drops Visuals For Never Fall Ft. Emtee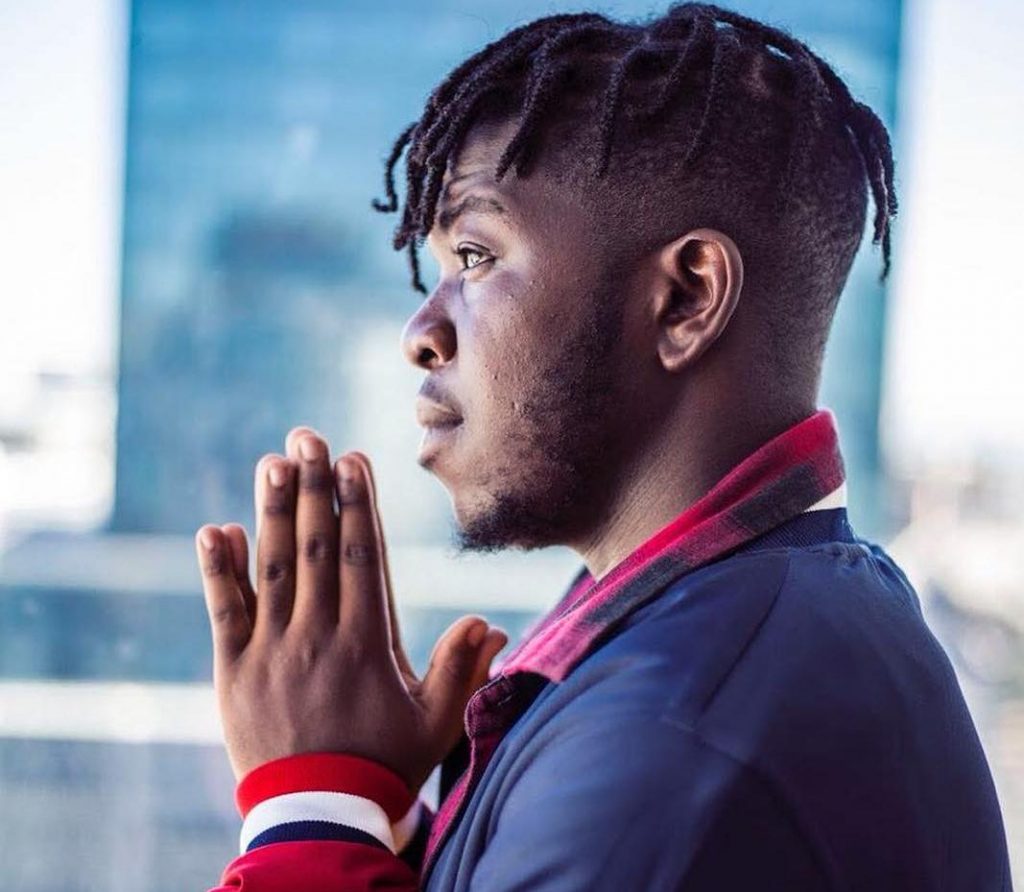 The 6 track EP features strictly "New-School" acts
The 6 track EP kicks off with Rain Man alongside Zoocci Coke Dope. The piano driven joint is mellow with Trap influences. Zoocci embodies the fierce character of Rain Man, an alias for an individual of exceptional intelligence whose mental capacity far surpasses average joe. He sings about his appeal and the way he moves being different from his contemporaries. He ain't lying.
The second single is Hold On Me featuring KLY, Jay-Claude and Ka$h Cpt; this was the first joint to come from the EP. Hold on Me is arguably his most successful radio single thus far, peaking at no. 22 on the National Radiomonitor Chart. The R&B single was a far stretch from what J-Smash has done in the past but this risk paid off.
Read more: #NewMusicFridays: 5 New Songs You Should Check Out Today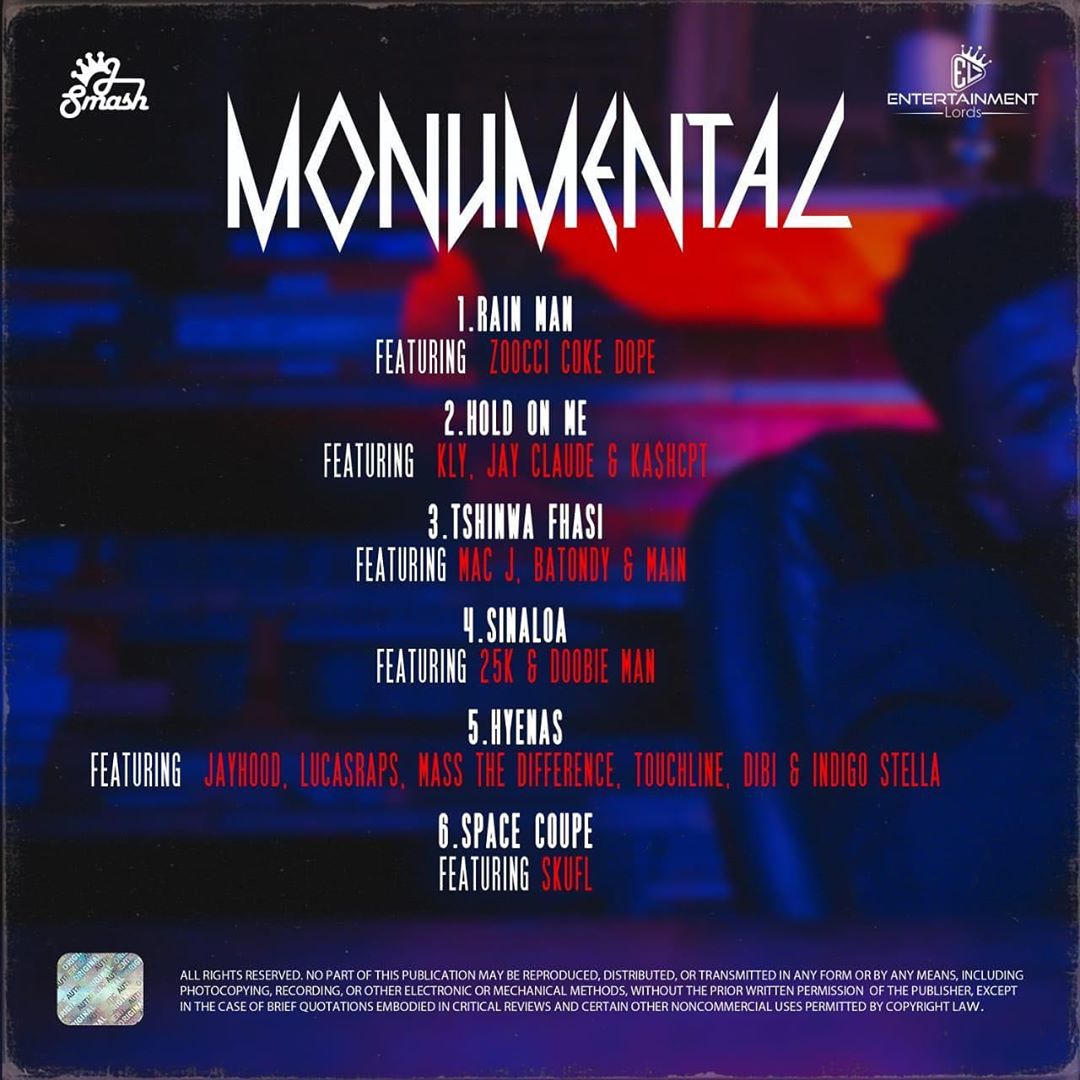 In his most experimental stretch yet, he introduces Venda Rap to the scene with Tshinwa Fhasi ft Mac J, Batondy and Main. When you can't quite grasp a language because it is foreign to you, the next best thing to pay attention to the cadence, the flow and the melodies and this is exactly what we did. Tshinwa Fhasi doesn't stray away from the EP as it keeps to the mellow tempo of the project and offers a cool hue.
25K and Doobie Man offer a grittier texture to Monumental as they rap about their hustle on Senaloa. Driven by the quirky Spanish guitar which is a welcomed contrast to the motivated raps. The Pitori slang, the fast paced delivery combined with rhymes delivered with reckless abandon make the Senaloa a get-up and go song.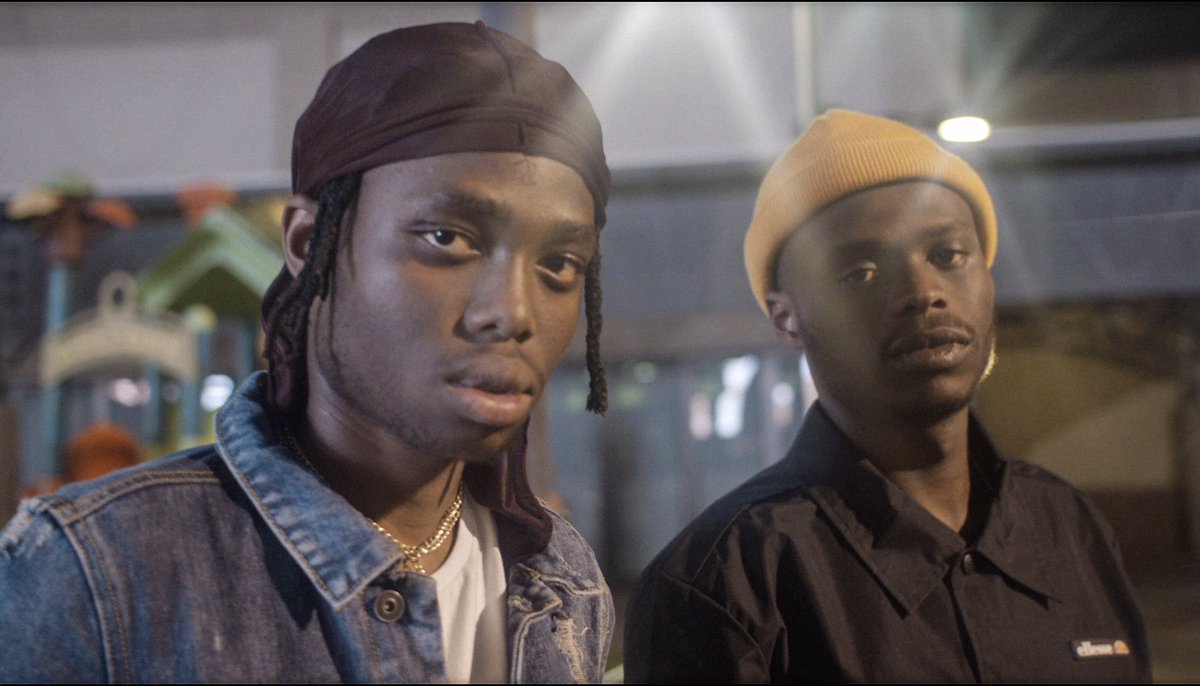 Our favourite song on the EP by far has to be Hyenas featuring LucasRaps, Dibi, Mass The Difference, Indigo Stella, Touchline, Jay Hood. These artists who are known for their heavy bars and have often been dubbed some of the best lyrical rappers. And they do not disappoint. Rapping in a tag-team fashion, everyone delivers a solid verse.
The last joint of the EP, Space Coupe sounds a lot more alternative than all the songs on the project. The dreamy and ethereal production serve as a great canvass for Skufl's new age rap-singy style. Striking a balance between Trap, Pop and R&B elements.
Monumental is different to Rise of a King EP mainly because J-Smash has chosen to mostly use "new skool" acts to drive the direction of this project. J-Smash and everybody he featured on this EP are certainly ready to take over the industry. Man, it's exciting!
Stream and purchase Monumental on all major digital stores.