Swizz Beats Is Loving Maxhosa By Laduma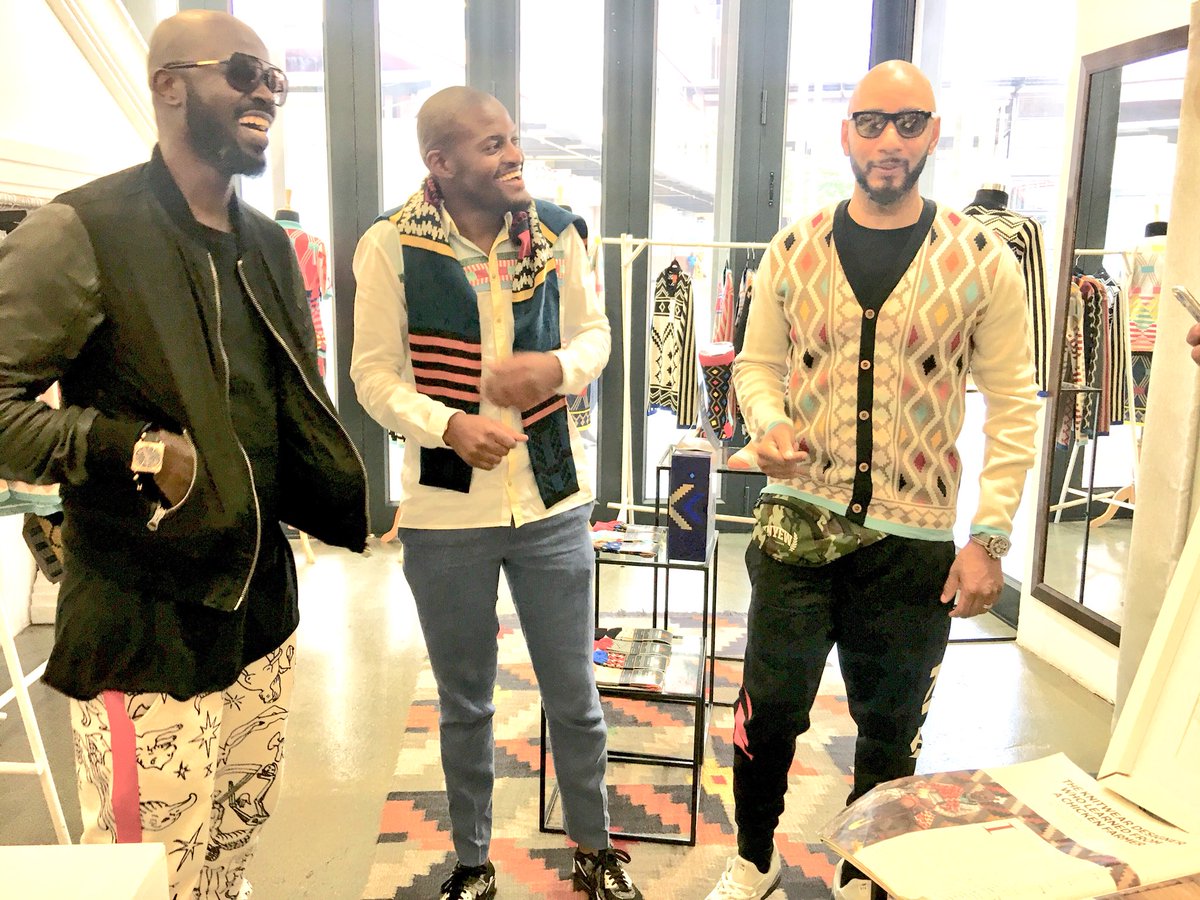 Swizz Beats shows off his new Maxhosa threads. We all know that the legendary Ruff Riders producer is in Mzansi for an event taking place over the course of this weekend. While he is around, who better to show him around town than another legendary producer and DJ?
Black Coffee took his homie Swizz Beats to the talented Laduma Ngxokolo flagship store in Newtown, Johannesburg. The designs of Maxhosa have been quite a hit with the International artists, The Queen of all things awesome, Beyonce herself endorses the brand and has picked up a few items from Laduma's collection as well.
Swizz Beats went around town with Black Coffee and stopped by popular sneaker stores in Braamfontein and the likes, I guess you can never have too many sneakers when you are rich. Hopefully, Swizz can check out more local brands that have a lot to offer. Check out the snaps here:
https://twitter.com/MaXhosaByL/status/959094925446074368
https://twitter.com/Ke_Ernie/status/959306151799042049
https://twitter.com/Social_Angel/status/959293118574034944
To a new friendship and building a bridge for SA Hip Hop. Classic night!!! CHEERS BRO .@THEREALSWIZZZ pic.twitter.com/wIXhpWJWyX

— R.M Phoolo (@CassperNyovest) February 2, 2018
Swizz probably the realest I've EVER met. MAD RESPECT!!!!

— R.M Phoolo (@CassperNyovest) February 2, 2018
Facebook Comments