Hip Hop titan, Zakwe released his third studio album, Cebisa on the 6th of July in 2018. The 20 track album was one for the books and arguably one of the best albums to be released in 2018- alongside Nasty C's Strings & Bling and AKA's Touch My Blood. This week, Cebisa turns 2 and we look back at this impressive body of work.
Read more: WATCH: Zakwe Chats About Newly Released Album, Cebisa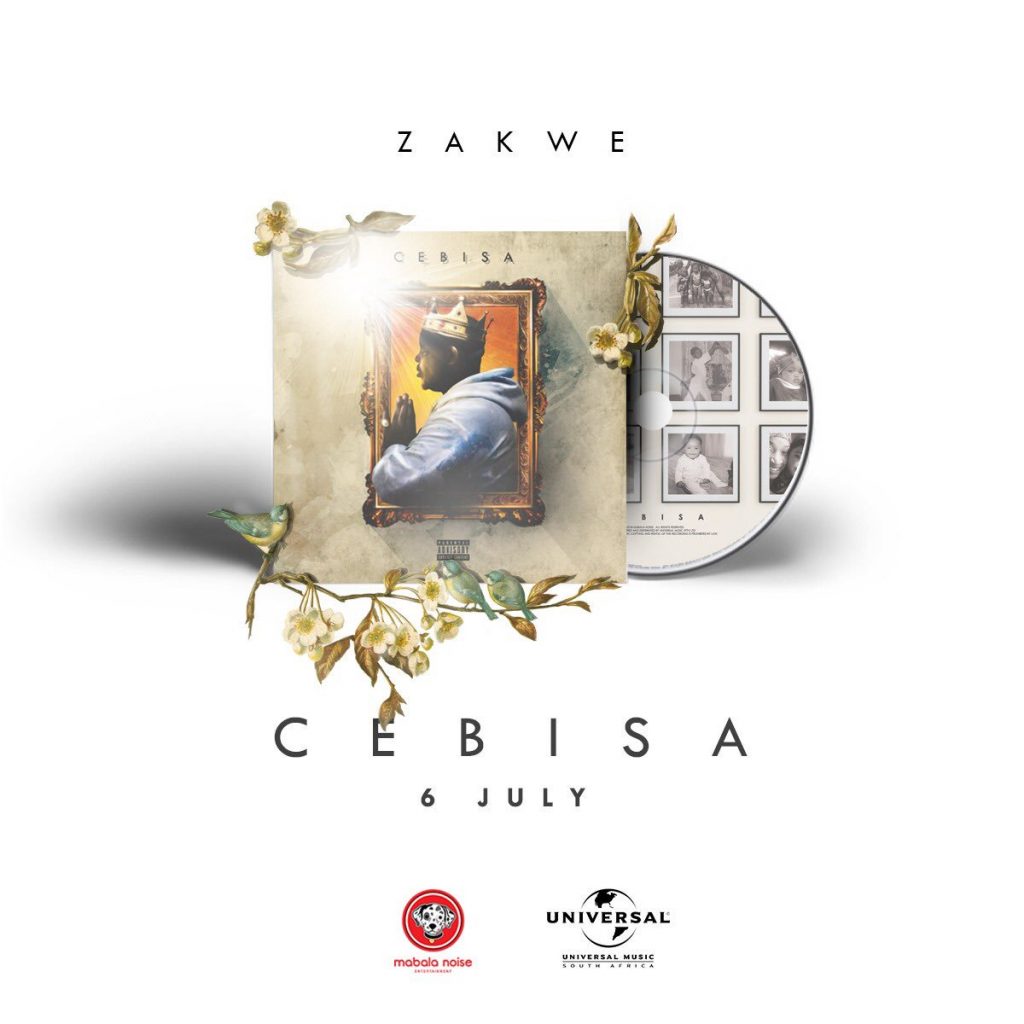 When Zakwe announced that he will be dropping Cebisa, he was cementing his influence as an iron clad lyricist in the game. Cebisa is one of Zakwe's clan names and with this album, the rapper was formally introducing this side of himself to the mainstream. The result? The joints were soulful, the lyrics revealing, ranging from chilled ambience to cavernous bass-inspired music. Cebisa also offers an insight into the philosophy that guides much of the Hip Hop genre according to Zakwe.
He had PRO & HHP on the Sebentin Remix
Sebentin was the first single to be released from Cebisa and was an instant hit. The remix of the song features Hip Hop heavyweights including Kwesta, Cassper Nyovest and Blaklez. Perhaps the most incredible thing about the song is that he featured Pro and HHP before they tragically passed away in 2018. This would effectively be the last collabo that these two greats would appear together.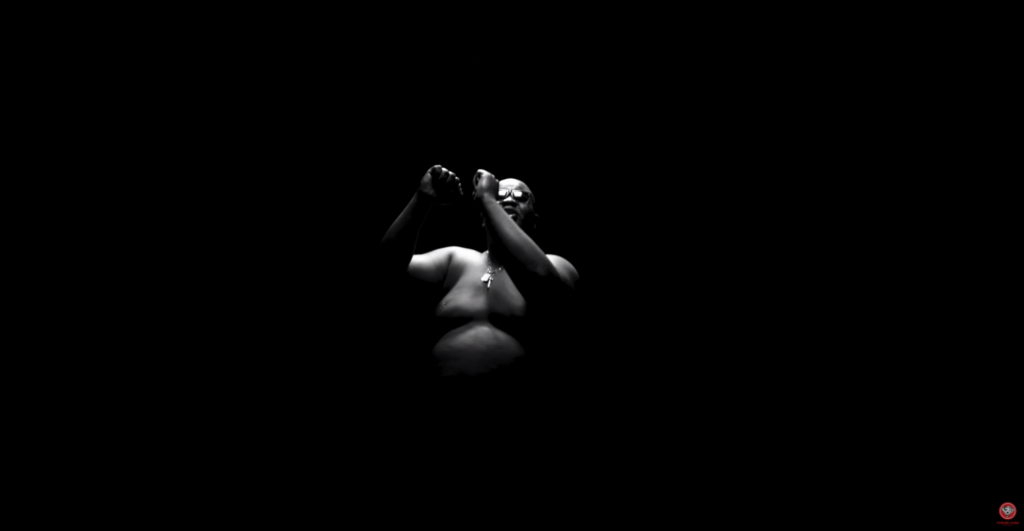 The music video for Roots with Stogie T and Jay Claude reached over 1 million views
From the album, Roots was perhaps one of the most nuanced and much anticipated collabo's. He features refined lyricist, Stogie T and singer, Jay Claude. On Roots, Zakwe went toe to toe with Stogie T and this was beautiful to witness since both rappers are known for their rich storytelling. Jay Claude was the right amount of soul and swag needed to bring this song to the present.
The music video for Roots recently surpassed the 1 million view mark.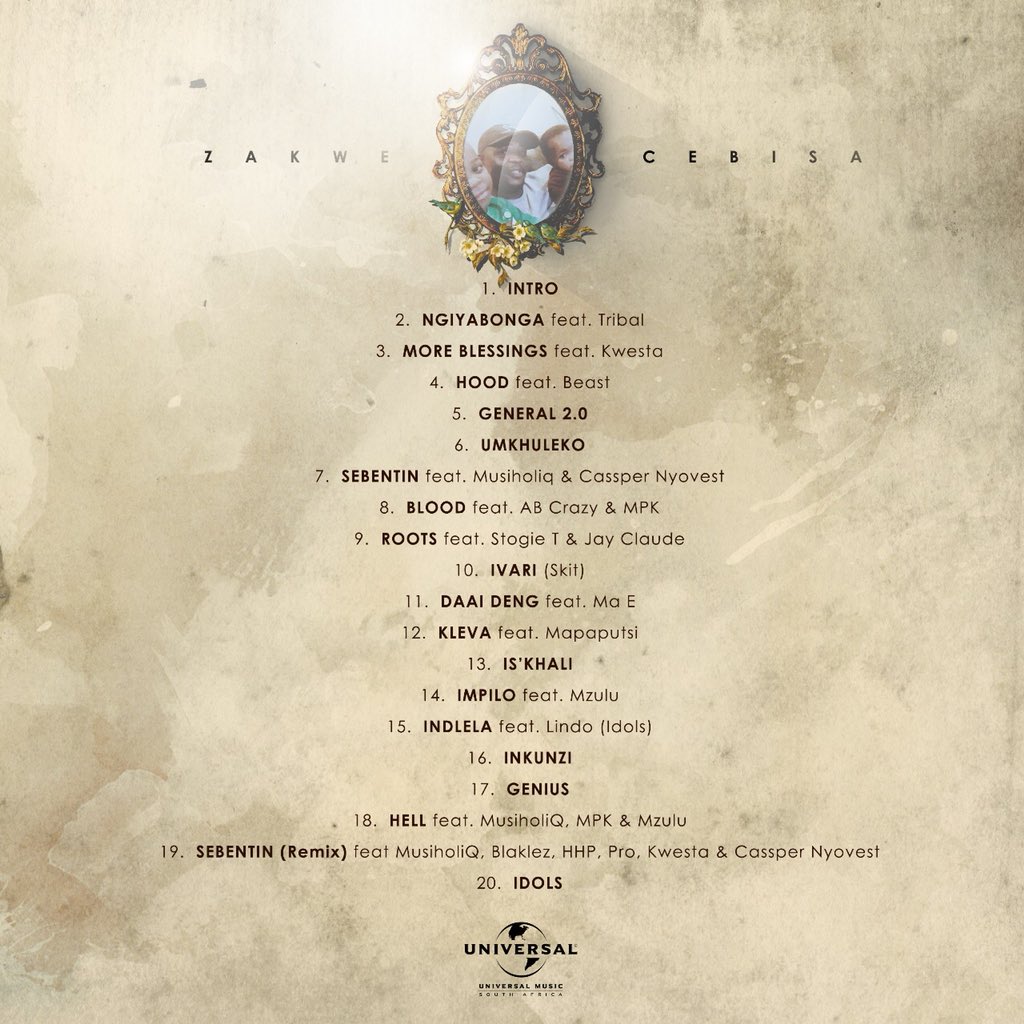 He had a list of impressive features
Cebisa has some of the most complimentary collaborations in a body of work. These features, in turn, helped to Zakwe to carve out a compelling story of Kwesta, AB Crazy, Beast, Ma-E, Mzulu among others.
The most impressive collaboration has to be with legendary Kwaito veteran, Mapaputsi. The two remade Mapaputsi's well loved hit single, Kleva. Packed with Zakwe's incredible lyrical pedigree and Mapaputsi's undeniable confident cadence.
Stream and purchase Cebisa on all major digital stores.