Humanoid AI robot and artist, Ai-Da's self-portraits take the media by storm.
By Linda Madikiza
So, who is Ai-da? Ai-da is an AI robot artist who was created by a group of Oxford University technology experts. She has a robot body and a human face that can speak and possesses very realistic facial expressions. Ai-da has been fitted with a microchip in her eye, as well as in her hand, that enables her to paint and create art from her own eyesight without any human assistance.
Ai-da has travelled to galleries and museums all over the globe to exhibit her artworks, her most recent exhibition being showcased at the London's Design Museum. This exhibition was made up of a series of self-portraits. "Selfies", if you will. They, impressively, show that she has been programmed to be able to truly see herself through her own eyes, a very impressive feat.
View this post on Instagram
The virility surrounding her exhibition has begged the question: what is a selfie in the absence of a self or actual "living" being?. Some say the opportunity to exhibit her selfies at a world renounced gallery is evidence enough that her selfies are as valid as any other selfie, but I guess it is up to the viewers discretion.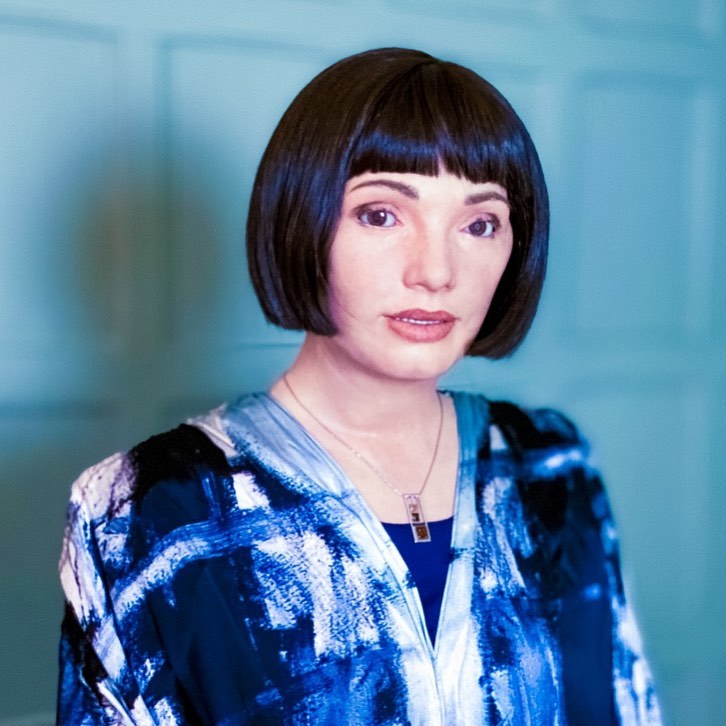 The virility surrounding her exhibition also begs for questions around how her existence, and the fame and fortunes she will inevitably achieve because "omg I cannot believe this robot can paint" will rob real artists of opportunities they have been in line for, for years. This is especially true for artists from very underrepresented communities in the art world who are just beginning to make their mark in the art world.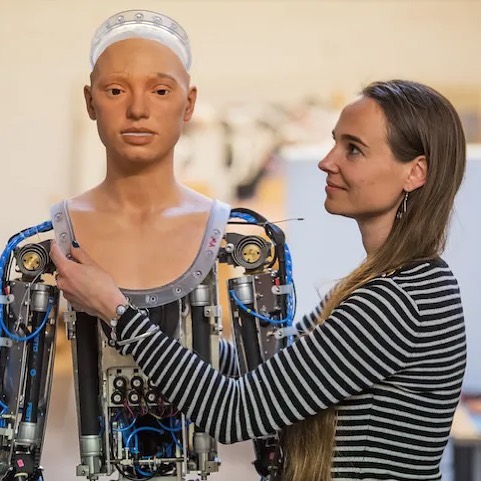 Some see Ai-Da as a metaphor for, and no different to, major artists who hire small artists to realise their creative dreams for them and take all of the credit as it all goes under the major artists name and brand. Others suggest the existence of Ai-Da as an opportunity to question the validity, meaning and purpose of art in a climate where this kind of business exists and it may not be the artist mentioned in the exhibition who created the art at all. Afterall, it was not Ai-Da's decision to make self-portraits, she only been directed to in a very similar way. Only time will tell what AI has to offer the creative world and whether it will hurt or harm human creatives in the long run.