Meet Sifiso Nkabinde, the 16-year-old tech genius who's been making waves in the I.T. space.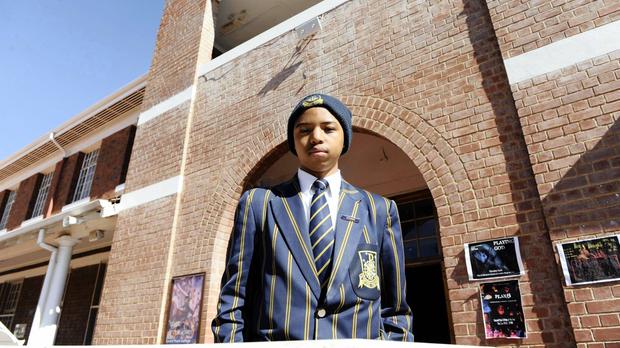 Nkabinde is a young software developer from Johannesburg who at the tender age of 9 years started coding. As a tech lover at heart, he was highly inquisitive about knowing how to control robotic equipment. The more he learned the greater his passion grew for programming.
After being dubbed as one of South Africa's top 15 geeks by Geekulcha, an organization that aims to support and empower the youth within the I.T. space, the young tech guru hopes to go on and study at the prestigious Massachusetts Institute of Technology in the US after completing high school. And considering all he has done thus far, he certainly deserves to do so. In 2018, he participated in his first-ever hackathon, the ITWeb Security Summit.
"My teammates and I came up with an application that takes all the information you post on social media and it uses mission learning tools, with deep learning, which is like a software of artificial learning. The application is used to scan images and text which is used to identify personal information on social media and what risks and vulnerabilities the users might be in danger of"
He and his team went on to take third place which encouraged Nkabinde to continue competing in more competitions. Later on that year, Sifiso participated in the TadHack MTN Hackathon, where together with his teammates developed a more secure and efficient way of performing swim swops.
The fourth industrial revolution (4IR) is here and like Sifiso Nkabinde, many youngsters are pioneering the way. Within the next five years, Nkabinde hopes to further his knowledge and skills with the spaces of software development and machine learning. His end goal is to someday start a company that will help address some of the world's biggest issues through technology.