In a press release on Wednesday, 15 April, Apple announced the release of their latest iPhone to hit the shelves in 2020, the iPhone SE. No not iPhone 9 nor iPhone SE 2 but iPhone SE. The phone, which features a 4.7-inch display, is described as essentially being a version of the iPhone 11 that has been compacted into the re-imagined body design of the iPhone 8, which is currently the cheapest iPhone one can buy new at Apple.
Like its predecessors, the new iPhone SE will follow in the same budget conscious pricing strategy as before with prices ranging from $399 to $549 according to the various storage plans on offer from 64GB to 256GB. Additionally, the phone is available in three colourways starting with the classic black and white tones moving onto Product Red of which all proceeds will go to towards the support of COVID19 relief.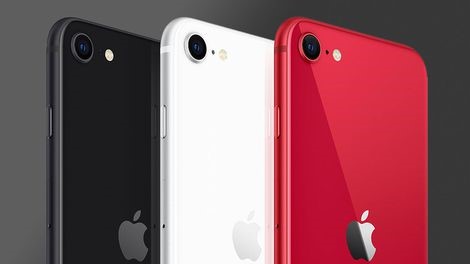 With all the positives that Apple has in store to ensure the successful launch of their latest iPhone SE, the Corona Virus pandemic may have a a slightly different negative agenda for the American tech giant.
"When it was planning this product, Apple couldn't have known it would land in a market in complete turmoil as a result of the COVID19 Corona Virus pandemic. "
– Ben Wood, CCS Insight Analyst
Since the company's announcement of the record-breaking 2019 final quarter, the tech company has warned that both their supply and revenue is expected to take a dip in the months to come. According to Strategy Analytics, the shipments of smartphones reached and all time low in February of 38%. Additionally, Apple faces intense competition from its biggest rival, Samsung who released a total of six galaxy A Series smartphones all of which are targeted at the price conscious consumer like the iPhone SE.
Although it is still too early to tell the fate of Apple's iPhone SE, faith that the iconic tech company will pull through during this difficult period remains high.