Nando's fires up the Basha Uhuru Creative Uprising featuring music from Langa Mavuso, Sun El Musician and Marcus Harvey to name a few
In 2021,the Basha Uhuru Creative Uprising is back, and excited to once again be fired up by long term partner Nando's. The Basha Uhuru Creative Uprising main festival from 28-30 October 2021 brings the hottest art, music, film, design, dance, theatre and poetry. There is also a makers market and conference sessions to one of Johannesburg's most iconic landmarks Constitution Hill.
Read more: See What Went Down At Basha Uhuru Week 2019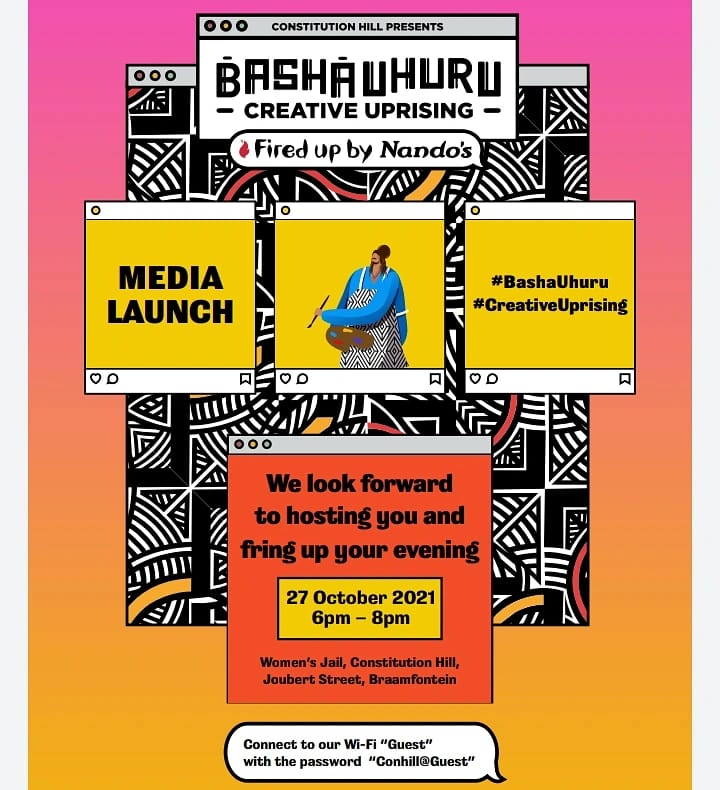 Participants will enjoy a three-day programme that will also be streamed live – showcasing, celebrating and nurturing creative talent.
Highlights this year include music from Langa Mavuso, Sun El Musician, Ms Party, MX Blouse, SIO, Marcus Harvey, Easy Freek, Fif_Laaa, Thandonje and more at the music festival on the 30th of October.
The Basha Uhuru Festival has been recognised as one of the top festivals in Mzansi. In 2020 the festival had to be re-imagined in the face of the Covid-19 pandemic. 2020 saw the birth of the first Basha Uhuru Creative Uprising Festival, allowing the event to be held in a hybrid format accommodating a small physical audience and full live streaming to virtual audiences globally.
"The Creative Uprising has been scaled to support our creative community most affected by the current COVID-19 crisis, and has grown into an always-on programme not just the three day festival." says." Constitution Hill CEO – Dawn Robertson.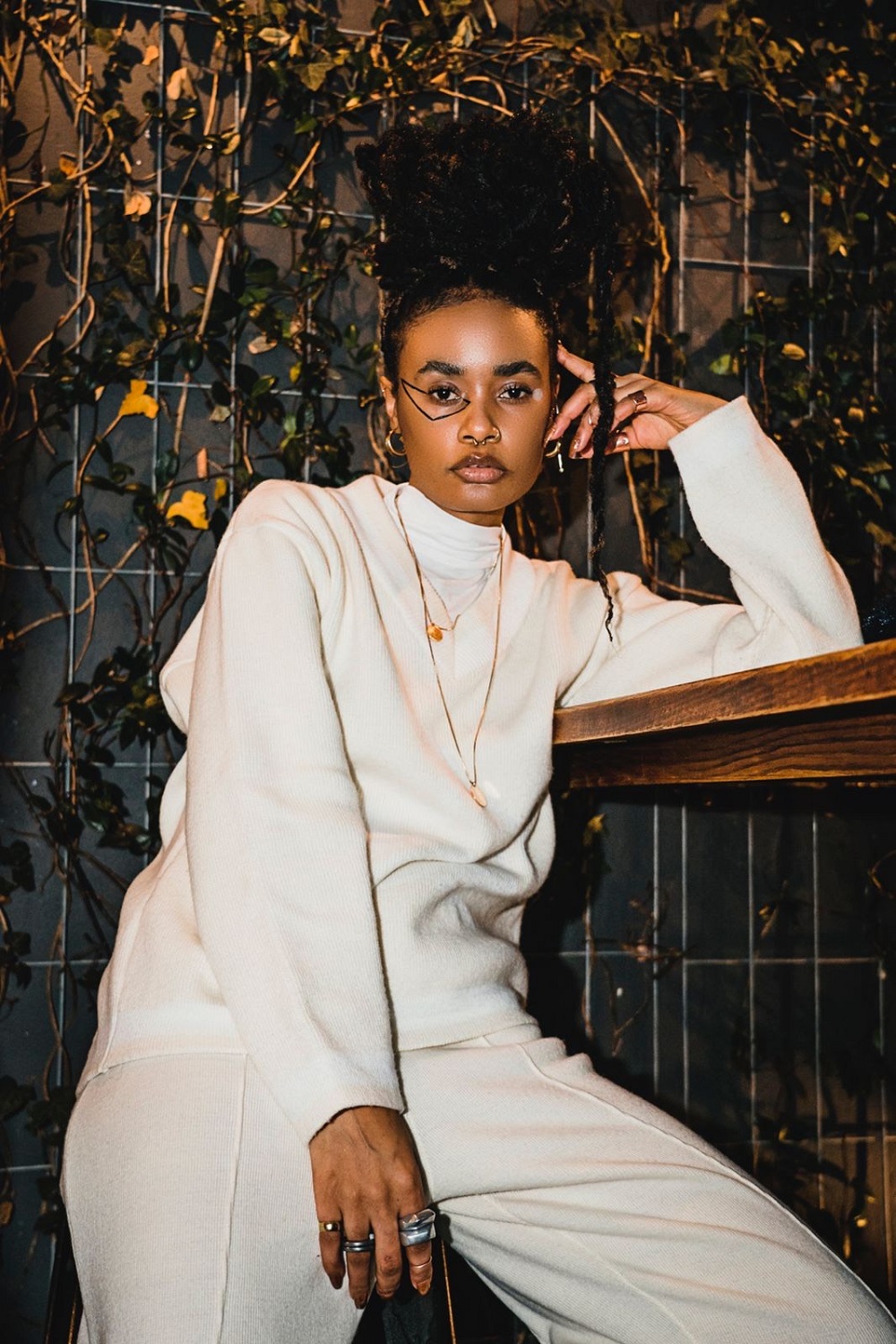 Here is what to expect from this year's Basha Uhuru Creative Uprising Festival:
The lead-up events for the festival have been on the go since September 2021 with a number of hybrid events.
The format of the main events will be similar, with limited tickets for in-person attendance and will be streamed on al Constitution Hill platforms . 500 tickets will be up for grabs for the physical attendance at the Music Festival on the 30th of October.
Event Highlights include:
Music:
Sounds from Langa Mavuso, Sun El Musician, SIO, Ms Party, Fif_Laaa, MX Blouse, Thandonje, Easy Freek, Marcus Harvey, Kitchenmess, DJ Linda Van Skosana, DJ Mr X, Bonga Kwana, and the talented winners of the Nando's music talent search, Nandocas Uhuru.
Visual arts:
An art showcase by the Nando's Creative Exchange artists, mosaic workshops, panel discussions and art and design collaborations.
Design:
The Right Here, Right Now! exhibition will be on display, plus the opportunity to meet and learn from some of the people behind it, including Nando's Design Programme Creative Director Tracy Lynch and the 2020 Nando's Hot Young Designer winner and finalists.
Tickets are R100 from Webtickets. Check out the line up here- https://bit.ly/3oCUVk7
More information and tickets for all programs and events visit: www.bashauhuru.co.za