The COVID-19 has not only affected the travel and tourism industry globally but the fashion industry has been affected to. Even though South Africa may not get this iconic collaboration right now, we can still admire the detail and the craftsmanship of the sneaker. Here is a detailed look at the Ben & Jerry X Nike SB Dunk "Chunky Dunky" dropping on the 26th May 2020.
The legendary Ice Cream company was founded by Ben & Jerry in 1978 who eponymously named their whimsical brand of homemade ice cream. Ben & Jerry's ice cream is famous for their unexpected and fun flavours that are well suited for the brand's playful nature. In keeping this energy alive, Nike SB reiterated the ice cream brand's iconic 'Chunky Monkey" onto the SB Low Dunk.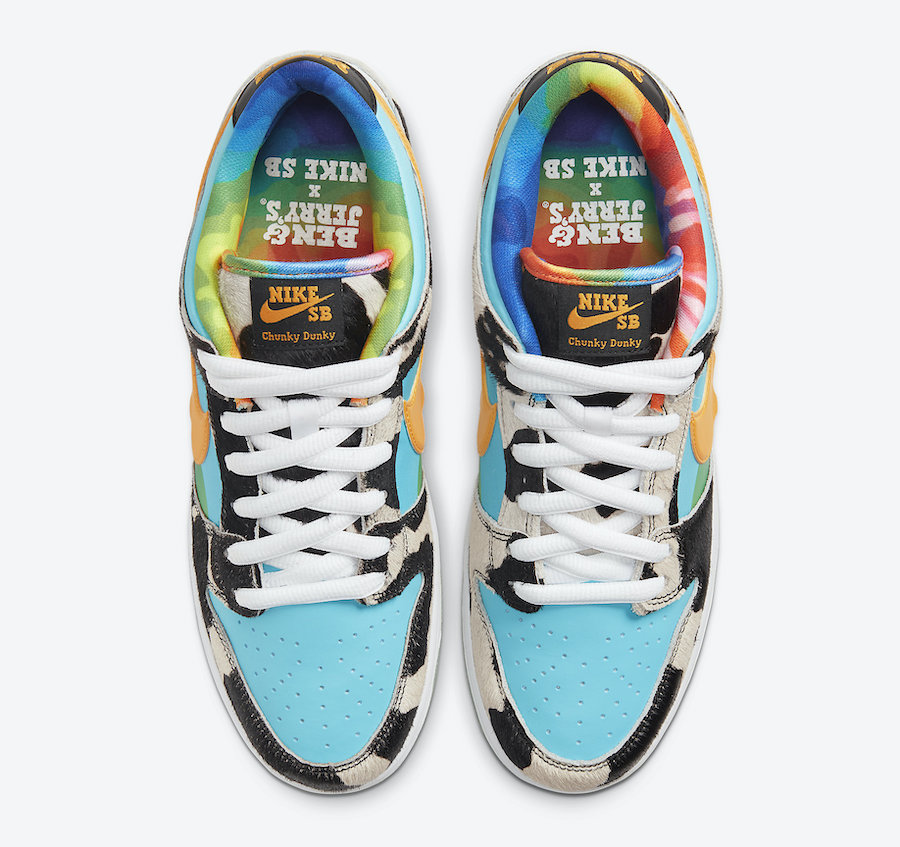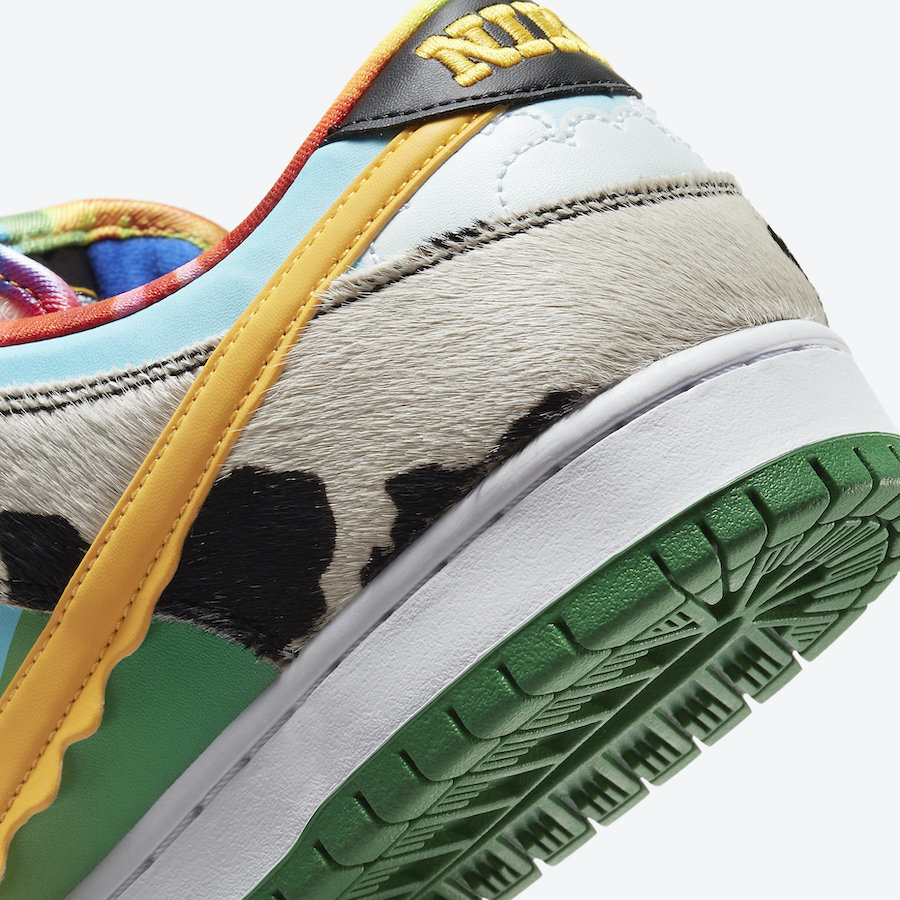 The sneaker interpretation of this beloved ice cream features many details and various fabrics, which include Cowhide detailing on the toe cap, a with sky blue and green leather upper. The shoe then features an egg yolk melting yellow Nike swoosh to emphasize the ice cream inspiration. Moreover, the sneaker boasts a white and green sole that ties the entire shoe together.
When looking closer at the inside of the sneaker, the inner sole features a tie-dye print that is synonymous with the Ben & Jerry brand. The Tie-dye detailing is apparent on the tongue trimming too.