The bitter truth about sugar-daddies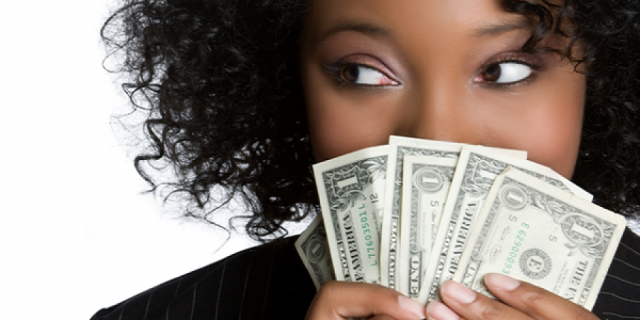 By: Confidence Seleme
I recently heard a very disturbing story about a beautiful young student who fell prey to a vulturous older man who used and abused her and has now left her with a less than bright future. This girl, a student at one of the most prominent universities in South Africa studying with a full bursary, was lured by the man and they began having a relationship. Of course, I won't paint her as being completely naïve…we all have choices and she chose to get involved with this man. Maybe it was the fancy car or perhaps she had a void in her life which she hoped this man could fill. Whatever her reason/s, she made the decision and it turned out to be probably the worst decision of her young life.
Like all sugar-daddies, he wined and dined her, showering and pampering her with all sorts of gifts. But such relationships come with a price-tag and so he would take her to his place for sex. In the beginning, they used protection in the form of condoms but as time went on, he demanded that they do it without condoms. Although hesitant, she finally gave in. In such relationships, young women seldom have the courage to say no to these types of demands. There is little equality and more often than not, the power rests solely with these older man.
After some time, she fell pregnant and she let him know. It was at this time that he revealed to her that he is HIV-positive. He had knowingly infected her. In the man's apartment, she noticed used pregnancy tests and realised that there were several other girls that this man was sleeping with and whom he'd also infected and gotten pregnant. At 22 years of age, she was HIV-positive and pregnant. I don't believe that this is what she had envisioned for her life.
This is a sad story and I can't imagine the trauma that this young lady is going through. But by sharing this sad story, I'm hoping that the minds of young girls involved with sugar-daddies will be affected for the better. If you're a young lady involved in such a relationship, I don't know your reasons and I'm not standing as a judge condemning you. I'm speaking to you as someone who cares about the potential you have within you. You're not cheap, you're not an object created to be used and thrown away. You've got greatness in you!
You've got the capacity to buy a better car than even the one that attracted you to that man. You've got the mind and heart to pursue whatever dream you have. There's a CEO inside of you. There's a Manager inside you. There's a good wife and awesome mother inside you. Don't sell your dignity. Don't succumb to peer pressure. Set a worthy goal for your life and apply your mind, body and spirit to it. There's a greater you inside you!
Confidence Seleme is an author, motivational speaker, radio personality and entrepreneur. Follow him @Confidence_Word.
Facebook Comments