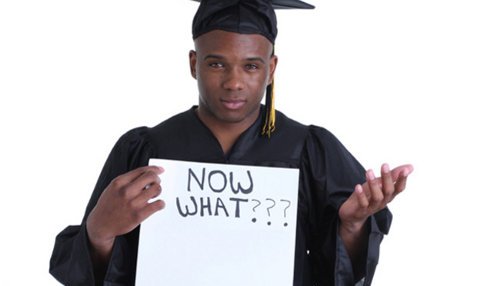 Being a matriculant is very exciting and overwhelming at the same time. It's the period you realize how close you are to achieving your goals .I remember when I was in matric, my friends and I used to talk about going to the same university, being roommates and studying the same courses, We were going to buy matching bedding and   matching outfits, our life was going to be exactly what we saw on TV specifically the High School Musical 3 movie.
I was going to  study accounting because I was in  a class that specialized in commercials  , my second choice was a BCom In Marketing  and my last choice was a Bcom general . By the way  most of us  in class  had applied for those 3 , in our heads we thought we were going to have a high school reunion where most of the people in   our "vasity " class were going  to be from the previous high school .  I know some matriculants  are also planning that and  am sure their choices lie either in the Commerce/Science  and the chatter boxes are routing for law , and those who are perceived as slow learners have already been placed in the humanities box  also  those who love drawing are considering graphic designing or architecture .
Am saying this because  I went through that as well , It was never part of the plan to  attend any lectures  conducted by a lecturer from the faculty of humanities but then  when my matric results came out ,  I  was happy and sad , had mixed emotions  because at that very  moment , my life had to change, my plans had to change , my future was going to change basically my childhood plan was crushed .I had failed Maths, and I got  back to back regret letters from the "best " universities .
Being a BA student
With PLAN A, B and C not working, I had to come up with a solution. I started from scratch applying, luckily getting a place wasn't so hard, and I was going to study a BA marketing and corporate communications .Often people think that pursuing your studies with the faculty of humanities means you are not so intelligent, hence in my first years in Uni I told people that I was studying marketing and I was never specific in terms of it being a BA or BCOM. Also the challenges I faced were that my achievements were not celebrated as I was said to be studying something that is considered to be very easy , but to challenge myself I  choose an elective module that included finance  and  accounting  and I never enjoyed that module though I passed it with an A.
Besides the fact that I excelled from  day one , I was not just doing this to just have a qualification , I was actually enjoying what I was studying , I understood it , I could relate , I was in love with what I was studying .Now that I have analysed the whole situation I noticed that  I never really wanted to study accounting cause I was going to enjoy it ,or because it was something I liked ,  I was just doing it because the richest man in the neighborhood was either a lawyer , accountant , doctor or engineer therefore I also wanted  financial stability.
Perceptions about Humanities qualifications
I know a certain matriculant somewhere is busy applying because of such reasons.   Last year I engaged with a few matriculants who were attending open day at UJ and I asked them what they wanted to study, I wasn't surprised because none of them was considering to study with the faculty of humanities .One thing that I picked up from most male students was that they said humanities are considered feminine and are associated with low salaries and they were not interested.
 Most of the students  spoke about how they were first generation students and they had to set a  high standards with regards to the qualification that they were going to choose ,on that point  I think parents must give their children   a chance to choose something that they are passionate about , because I can tell you now , students who are forced to choose "better" qualifications end up failing and changing programs and they spend more years in University , and losing their bursaries , however others do well . I think what matriculants should understand is that you can have a qualification in medicine and still be unemployed; it's about what you do with whatever qualification you have.
Also  I think Universities ( faculty of humanities ) do not even go all out attracting the best quality of students , they  are okay with being second choice or rather last choice ,they are okay with being termed the "convenience choice" If only they could have a specific Faculty of humanities Day    where they have successful people   who studied within the faculty .Some of the trends that we picked up are that students want to be employed as soon as they are done with studying; hence they shy away from    humanities. Little do they know that there are opportunities  , for example  I studied a BA Marketing and Corporate Communication and in my honors year I specialized in  strategic  communication but  am in the public  Relations industry , I had a choice of being in strategy , internal communications, marketing, client service ,events , sponsorship ,social media , journalism  , radio, the list goes on .If  enough research is done one will know that  we are one of the fast growing   industries as we call ourselves creative .My point is if you are really passionate and want to pursue your studies with the faculty  humanities, do not shy away ,just do it .Protect your dream
I think the Universities marketing team should sit down and see what they can do to attract more students .It's high time we got recognition, because we also have people who studied in our faculty who are earning as much as doctors are, but like I said it's not about what qualification you have, it's about what you do with that qualification.
Life with a BA Honours Degree        
After going through this in the past 4 years, obviously I was expected not to easily get a job because mind you I had studied something that was very easy, surprisingly, just after my   last exam I went for an interview and got the job, nothing beats spending the festive season   knowing that you have a job for the following year. I literally had an answer for everyone who asked me questions like "So what now"? And I didn't get this job because I was better or anything I was actually an average student in my honors year .I used to apply almost every day  in my final year , which summarizes the point where I said it's not about the qualification but what you do with it .For those who are still job hunting   and are in the humanities field, download bizcommunity , they post new jobs everyday .I am in the best industry , am enjoying every day of my life and I  look forward  to spending the rest of my life where I am, and  the question I still have is , who said  humanities  are associated with low salaries?
Advice for a confused matriculant.
Follow your heart, if you are a creative go with it, if you love sciences "hello doctor"', if you are a radio person, hi "Ask a man" . Study what you want not what your parents want, because at the end it's about you. We are the no collar generation; let's embrace it through the choice of our careers.
Thank you
Follow me on Twitter; @mandylotus
Facebook Comments