The dos and don'ts of office parties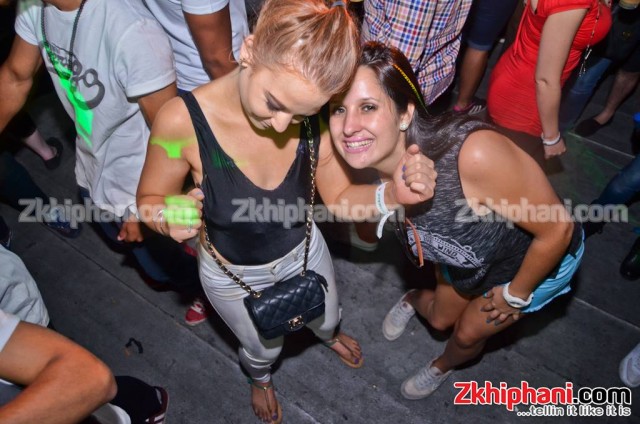 By Abram Molelemane
It's that time of the year where most companies shut down for the festive season. Normally, companies have end year functions, where the staff indulge in fun activities, hard beverages, food, music … in short, have a good time.  For some, this is an opportunity to get to know their colleagues better and have fun whilst doing it, and to either advance their careers, or misbehave and cripple their careers. Regardless of fun activities or events your company may have, be it team buildings or celebrations, one should always remember not to use such gatherings as an excuse to blow off too much steam; it's still a company function, and proper etiquette and decorum matter.
So, what are the dos and don'ts of office parties?
Do attend
Although your attendance is optional, it is a good idea to make an appearance. Even if you despise the thought of spending a whole social day with the people you work with every day, making an appearance shows that you are part of the team. It is great for company morale, and sometimes a great lunch is all that is needed to turn work mates into real mates.
Dress appropriately
Don't pull the night-club attire from your closet for the event – and do ask whether the attire for the party is formal or casual. The party is still a business function, so conservative party clothes are a good choice. So, do remember to skip anything too revealing or too flashy. Keep your reputation for good taste intact.
Don't drink too much
According to etiquette expert and teacher at The English Manner, William Hanson, the mistake that people make with office parties  is that a lot of people see it as  'Oh good, free booze, free food, well let's be merry. It's a NO – NO! Don't get me wrong, it's okay to let your hair down but it is important that you remember that you are being watched by your superiors, and your actions are still accountable. So know your limit and stick to it, even if the boss is having a little too many! Oh yes, one more thing, try to avoid the tequila shots…
Do mind your language.
Remember that the reason you are at the party in the first place is because you have a job. Avoid saying things you wouldn't say on a normal office day. And, for ****'s sake, don't utter profanities!
Mingle
You should use the opportunity to talk to people in the office, perhaps that are higher up, who you have been desperate to talk to for the whole year and haven't been able to. Use it to network and to make a good impression, rather than thinking about bonding with colleagues – you can do that in your own time, this is perhaps the best time to go and impress your bosses.
Don't make a move on a colleague!
Important to note! Whatever the case may be, do not, I repeat, do not flirt with your colleagues and avoid any other inappropriate behaviour. The office party is not the time to end your career with the company by doing something inappropriate or illegal. So keep your hands to yourself!
Don't leave too early
Always stay for a reasonable amount of time, especially if there is a sit – down dinner or lunch. Leaving early may look anti -social or unappreciative. In most cases, a lot of time and energy has been spent planning the office party, so don't leave after the first hour. The office party is the ideal place to have a bit of fun and a break after what's most likely been a stressful year of work.
Have a good time
Above all, enjoy the party! Strive to be remembered for the right reasons and not for your lustful tactics or David Brent dancing. And, in the words of the great man himself from "The Office", when asked how he would like to be remembered, he replied:" Simply, as, the man who put a smile on the face of all who he met."
Facebook Comments