The Godfathers of dropping projects.
The Godfathers have been at the forefront of the Deep House music scene of a couple of years now. They made sure of this by being relentless with dropping project after project.
Last year alone, The Godfathers released thirty-five projects and this is not including the Extended Play records they dropped. We are only 7 months into 2019 and we've been blessed with twenty-five full-length projects and an E.P. If anyone is truly living for music, it has to be these guys.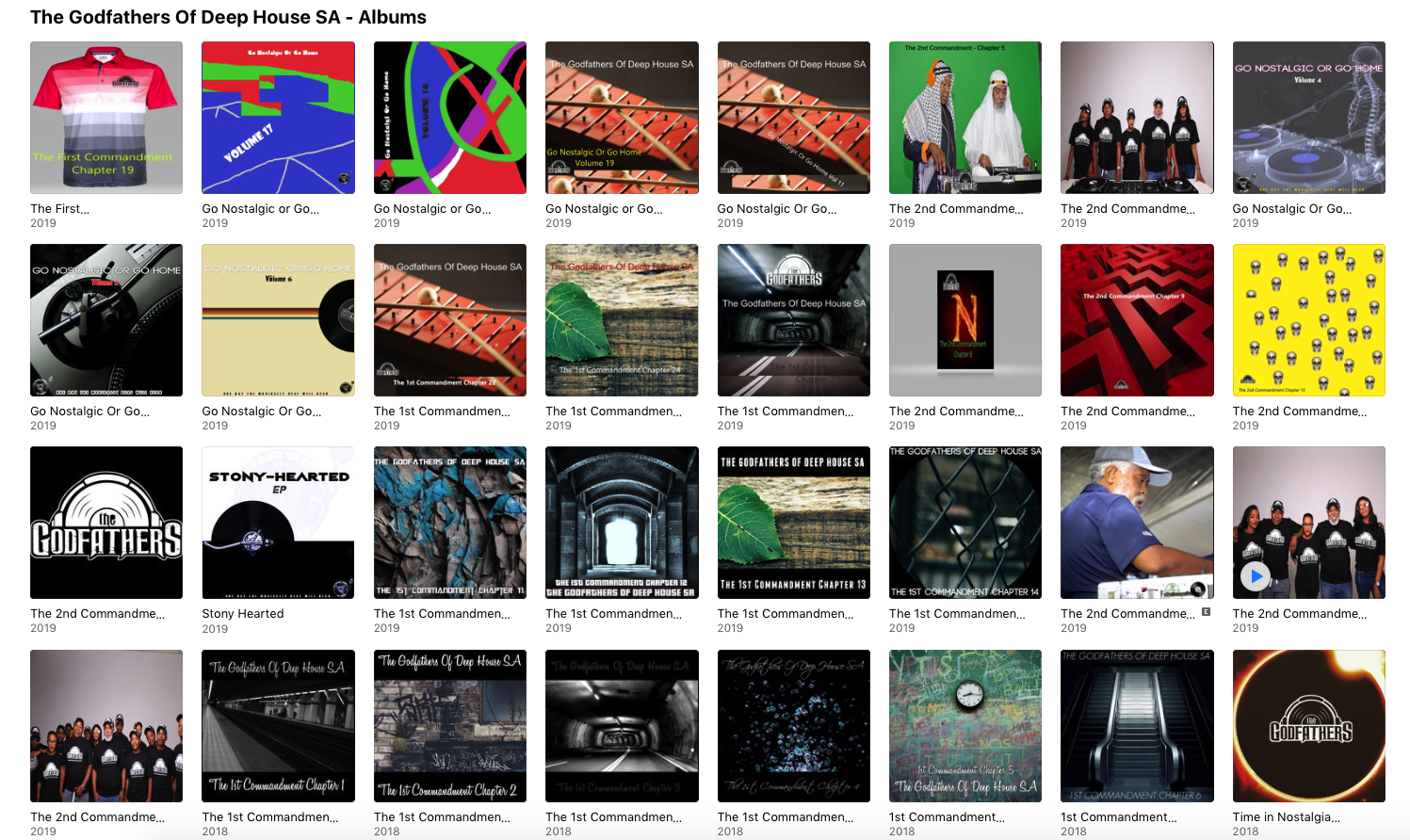 July 3rd saw  The Godfathers of Deep House drop four albums and an EP making it five projects to drop on the day. Namely in order of release;
Albums
E.P
This is impressive at anyone's standards, and this is a clear indication of the amount of commitment they have towards their music.
Some Experience – EP

Some Experience is a four-track EP that features the famous Nostalgic Mix that has come to be the sonic mark of The Godfathers. The project is heavily immersed in deep electronic elements which are uniquely arranged, however, these elements make it difficult to distinguish The Godfather's projects from each other. This is usually what happens when you do not give yourself time to recover from your previous creative endeavours and immediately bury yourself to your next project. Your projects end up sound closely similar to one another and it will be hard to differentiate the different projects.
Two tracks to look out for in the E.P
Track 2. I Don't Know (Nostalgic Mix)
Track 4. Touched Generations (Nostalgic Mix)
Let us know what you think of the projects so far and if you agree with our sentiments. Be sure to leave a comment in the section below.