Round two of the Nike and Skechers legal battle begins as Skechers takes shots at Nike following the latest patent infringement claims. In a half-page advertisement in the Los Angeles Times, Skechers takes the opportunity to address its legal differences with its competitor, Nike. According to a report by Highsnobiety, Skechers had allegedly infringed on several of its sneakers designs including the very popular Nike Air VaporMax and the Nike Air Max 270.
The lawsuit, which was filed in Los Angeles' federal court earlier this month, continues to detail allegations of Skechers adopting a business strategy that includes copying the designs of its competitors as a means to gain more market share.
In response to the above-mentioned allegations made by Nike, Skechers outlines in its advertisement the sneaker designs that are targeted by the lawsuit. In this regard, Skechers attempts to clarify the lawsuit status adding that it "merely contains Nike's unproven allegations". Additionally, Skechers continues to highlight its support for its retail partners saying it will "defend and indemnify" should there be any further trouble.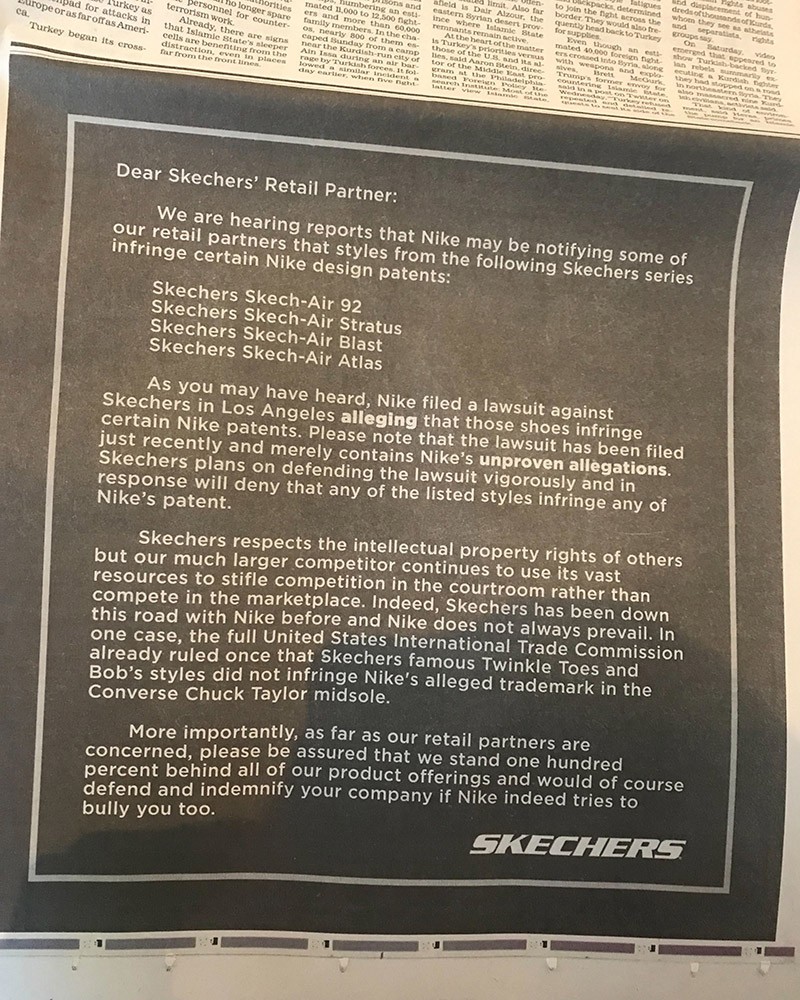 However, it is important to note that this, not the first time these two sportswear companies have beef'd. In April, it was reported that Skechers used a full-page ad in The New York Times' Sunday paper to address Duke Zion Williamson's shoe blow out at the NCAA Basketball game against UNC Chapel Hill.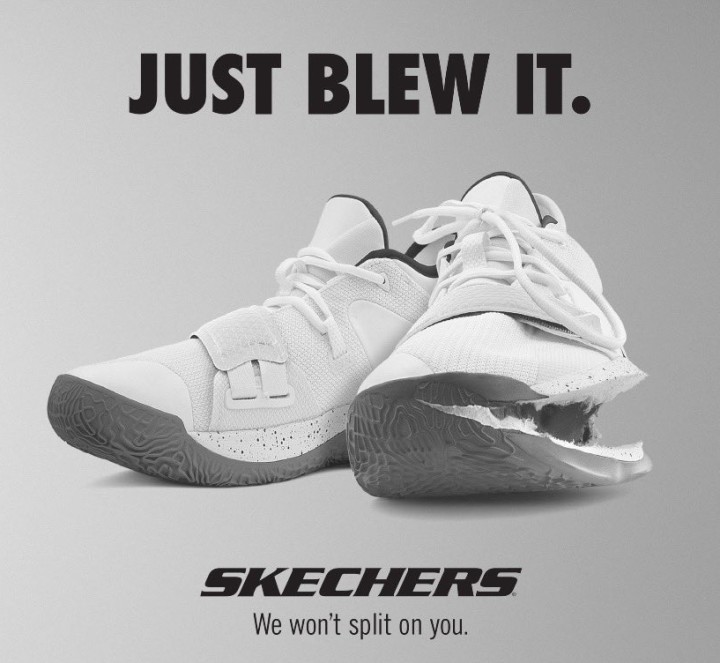 Judging from the history of clashes between Nike and Skechers, it is clear that these two companies have a little bit of bad blood between them. In fact, Nike and Skechers' feud stems as far back as 2016 when Nike first sued Skechers for the same alleged crime of infringing on multiple Nike patents. Nike has yet to respond to Skechers' ad.