She is having fun with the 80's trend.
Animal prints are taking over the industry and a fashion forward beauty like Moozlie makes it such a classic and fun look to wear. We are feeling her choice of wardrobe that she has been sporting lately. Luxury fashion brands have shared this 80's trend on the runway lately and they included just about every animal print under the sun.
Take a look at Moozlie in various animal prints: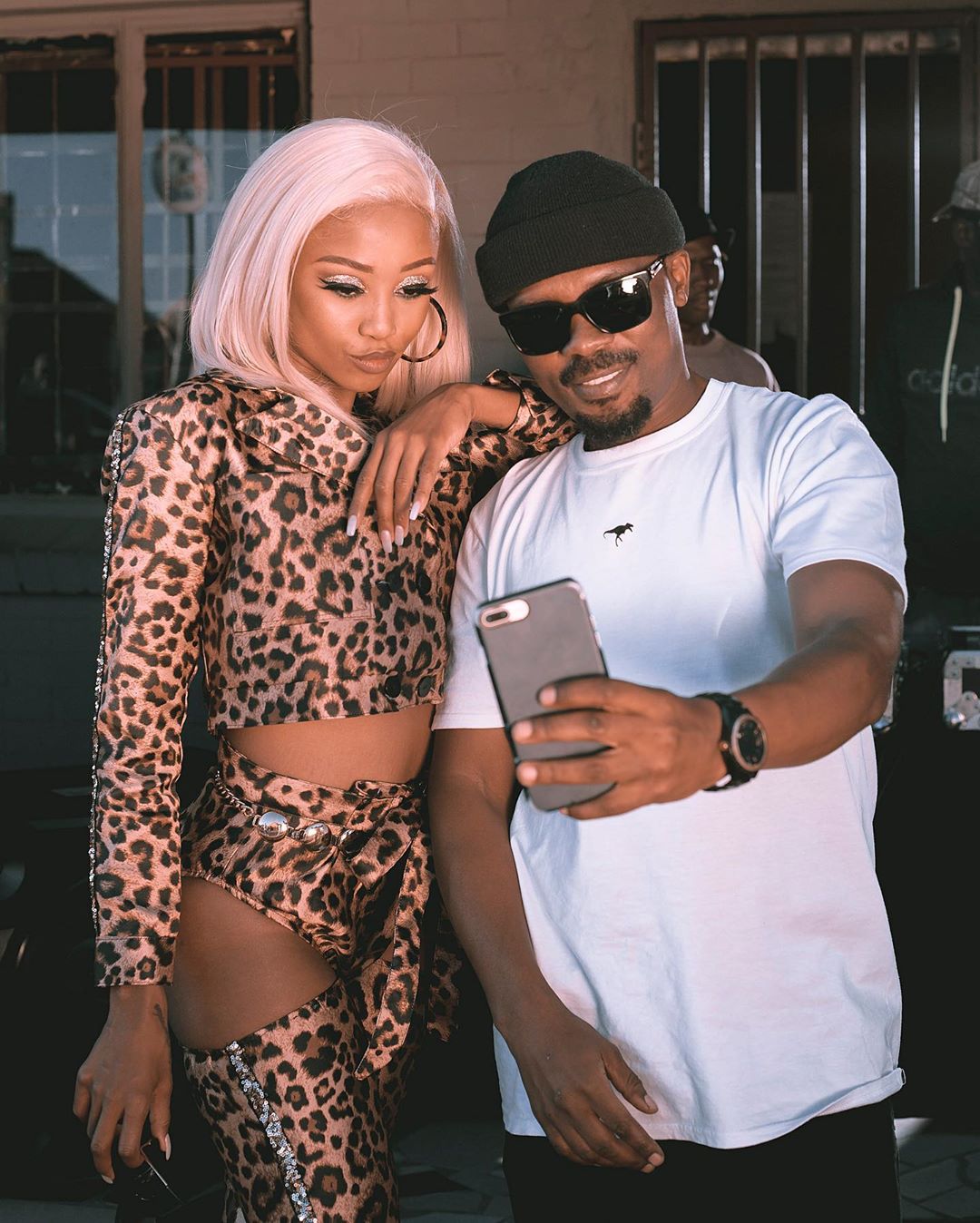 The famous hitmaker was spotted taking a snapshot with fellow hip hop act Ma-E on the video shoot set of her famous track S'funukwazi.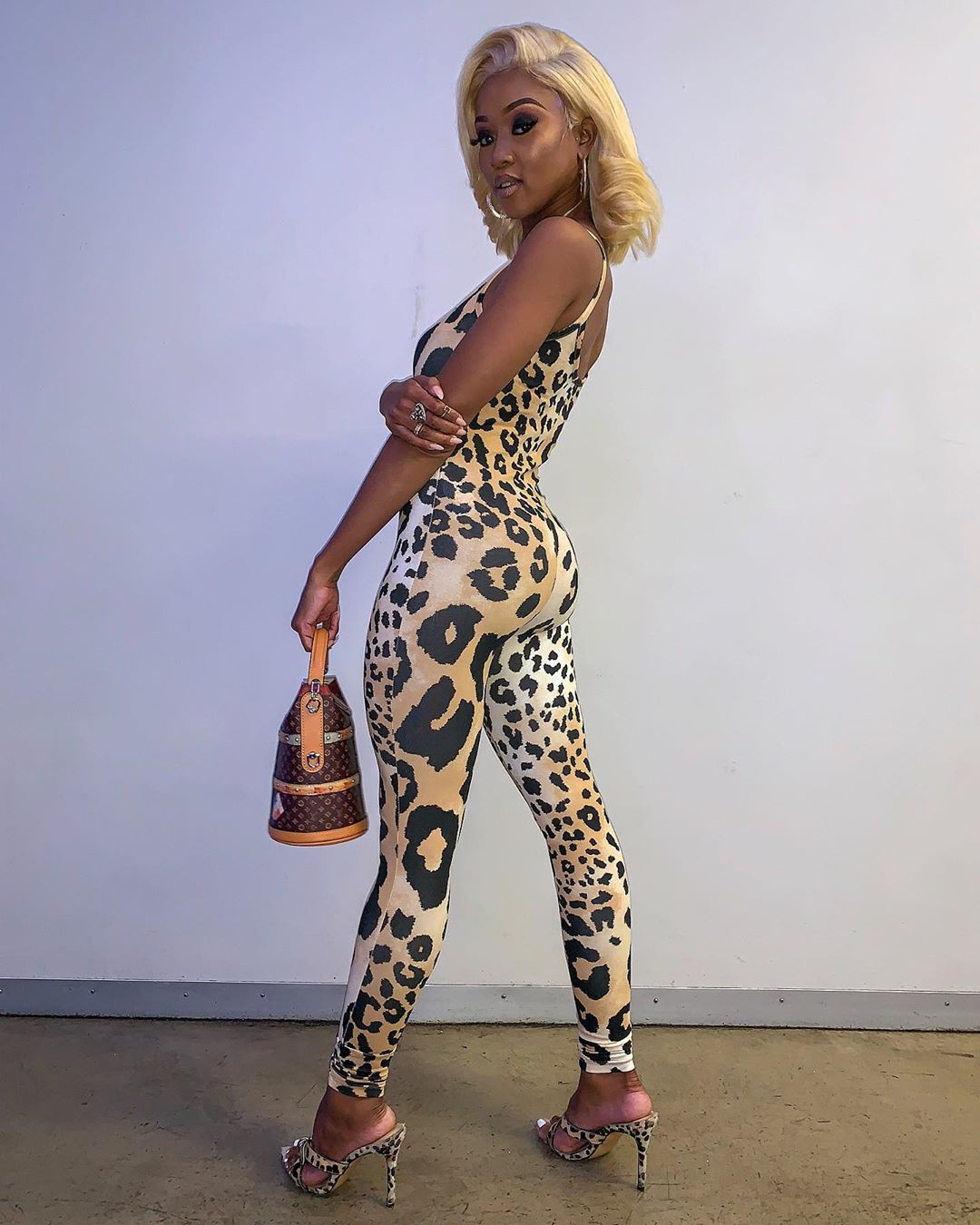 We love this easy one-piece animal print outfit! It hugs her in all the right places and she enjoys flaunting her tiny frame! The bombshell topped her look off with a pair of matching strap sandals and looked effortlessly amazing!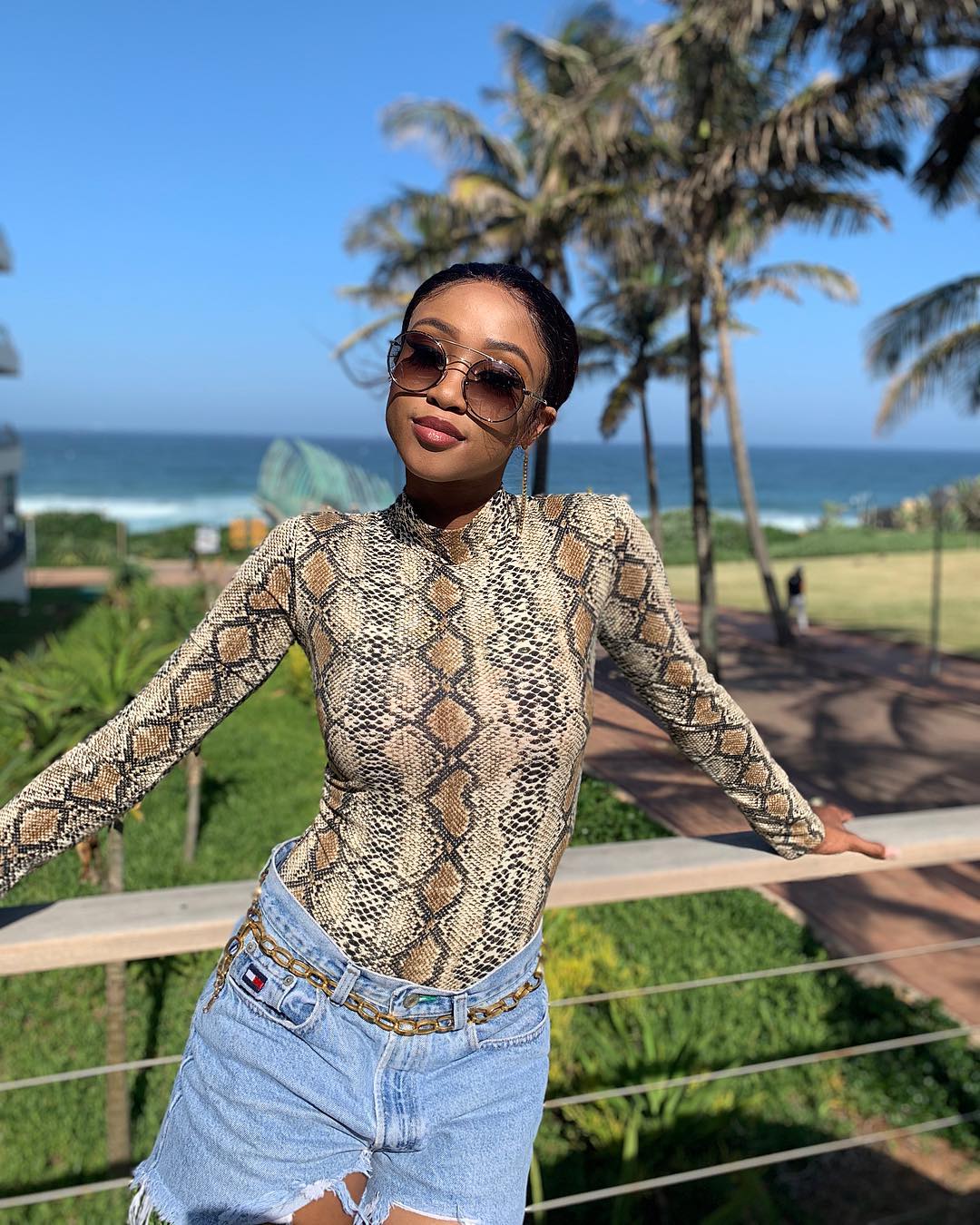 Moozlie came through dripping with this quality snakeskin number! It looks like the reptile shed it's skin specifically for her body because honey, it fits her to perfection!
What do you think of the animal print trend?