Solid Grounds present us with vibrant tribal sounds on their new single alongside Candy TsaMandebele
Ganyani Entertainments newest signee's, Solid Grounds team up with Candy Tsa Mandebele on their single, Abudhe. This new single puts them on our radar and introduce us to their world. Have you met them yet?
Read more: #TheRadar: Don't Sleep On Multi-Talented Music Artist, Radio Presenter and Producer, Lady Du
Solid Grounds is a duo consisting of Steven Matshete better known as DJ Leekay and Rendani Mukwevho also known as Dr'Mario. Both of them are DJ's, composers and music producers who decided to join forces in 2020. Solid Grounds was brought together by the love of music and Art and the combination of this means they are elevating each element.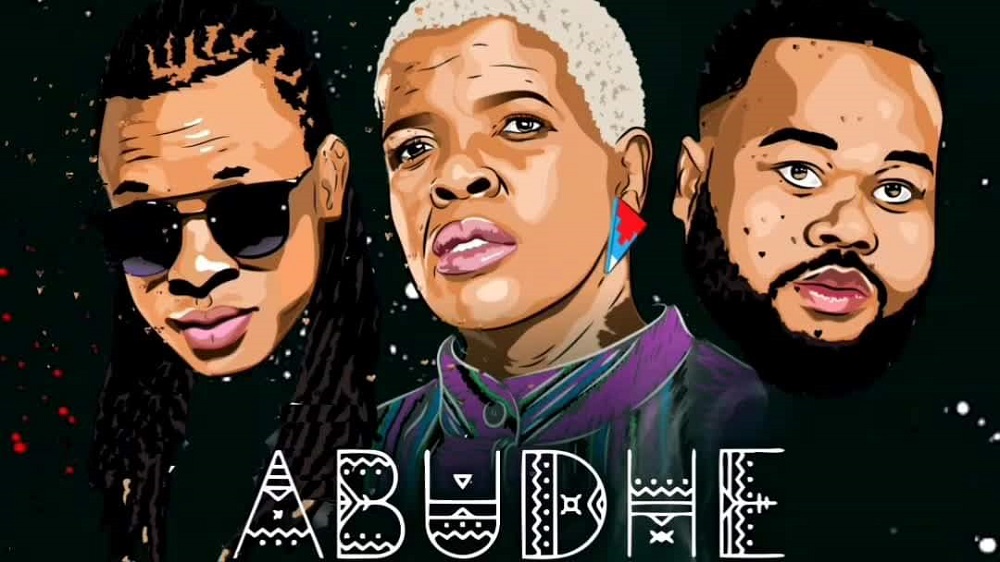 After working on individual projects, both with artists locally and internationally, Solid Grounds have made a name for themselves within the industry. They have worked with the likes of Candy TsaMandebele, Lunga Nkosi, Fiesta Black, Aubrey Chionera, Layla among many others. This duo has built their musical skills and believe that they are ready to take the country by storm.
Their brand new single, Abudhe sees them collaborate with iconic artist, Candy Tsa Mandebele. Candy Tsa Mandebele does justice to the tribal sound delivering the song in her mother tongue Khelobedu, which is a dialect of the Northern Sotho language. The combination of the raw, indigenous and original sounds with the hypnotic and rhythmic chanting makes Abudhe a breath of fresh air!
And with all that we have endured during the lockdown due to the pandemic, we say Abudhe to the drinks Abudhe, responsibly of course.
Stream and purchase Abudhe on all major digital stores.