Durban has the sauce and you can quote us in that. On our radar today is Durban born rapper, singer and composer, Lungelo Manzi who is bringing to the fore his unique take on not just Hip Hop but music in general.
Lungelo Manzi's style of music is described as emotive storytelling thanks to his rich history in spoken word poetry. His pen touches on issues of belonging, self-awareness and insight into his perspective on human nature and the conscious state of the world. He nestles his insights on alternative interpretations of Hip Hop drum loops and melodic synthesizers and pads. Making his specific brand of Hip Hop an exciting reach outside the norm.
Although his music is largely alternative, Lungelo holds much of the appearance of traditional Hip Hop and R&B. With 3 projects beneath his belt, his writing is intelligent and thought-provoking but careful not to be too preachy as he manoeuvers vibrant and up-tempo beats with a level of energy and lightness that is admirable. He also doesn't take himself too seriously as an artist and it is evident with how playful he can become.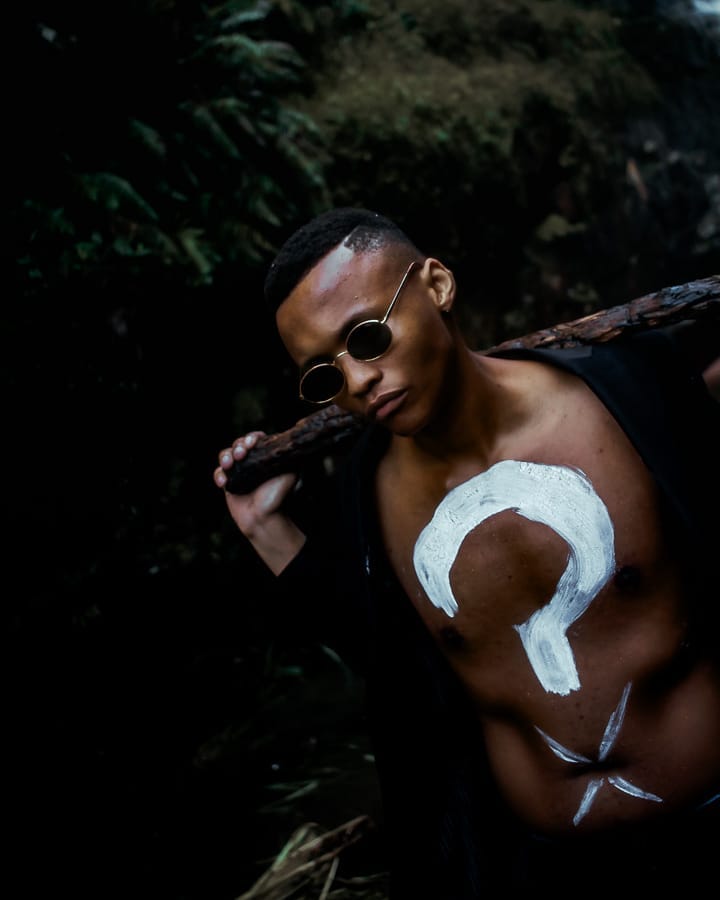 His musical journey began in 2007, after a friend introduced him to Fruity Loops, a Digital Audio Workstation which would soon be the tool used to create sounds, melodies and rhythm that opened his ear further to his calling. Over the years, Lungelo Manzi would develop as a writer and creative through poetry, joining musical groups while pursuing his studies in film and media in Cape Town.
In 2016 he released his debut EP titled Black Dog in partnership with Wandile Ngidi of Cultured Chaos Entertainment. In 2017, Lungelo Manzi was a contributor to Slikour On Life's Incubator Compilation Album, which was nominated at the 2018 SA Hip Hop Awards. He has since released two projects, Black Dog 2 and Live At The Chairman.
He recently released an EP alongside Cultured Chaos Entertainment titled Mixed Portions. On this he features all the emerging we should be listening closely to. Stream it below!