This work speaks to the idea of undoing or breaking down and through that creating something completely new. 
An exhibition of new work by Steven Cohen titled There's glitter in my soup! is on show at the Stevenson in Parktown for free until 24 January 2020. 
Performance artist, Cohen, describes his often controversial, but always memorable, performances as a "digital painting of a social reality, half beautifully imagined, half horribly real".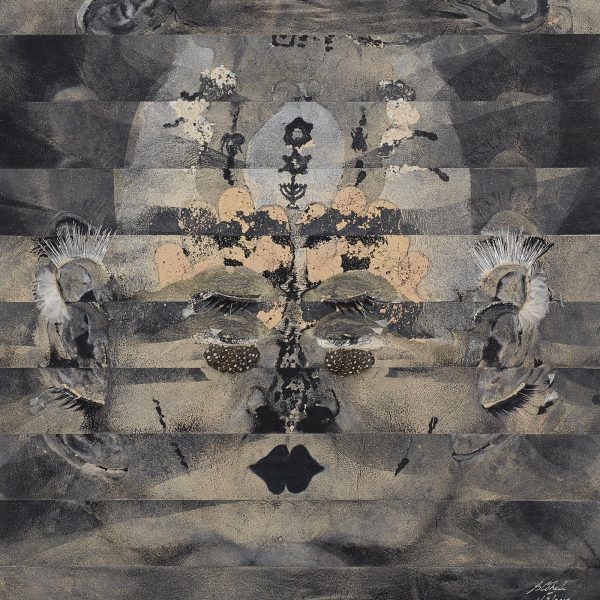 In his latest exhibition, There's glitter in my soup! Cohen presents a new series of intimately crafted self-portraits.  
Incorporating make-up, glitter, butterfly wings and Cohen's own DNA, the portraits bear the memory of his previous performances, and the emotional toll that they take on the artist before, during and after. 
Cohen said: "The birth of this idea to remove my make-up with adhesive tape came at an elegant museum supper one night 10 years ago, with an accusing glare followed by a rebuke from across the dinner table: 'There's glitter in my soup!'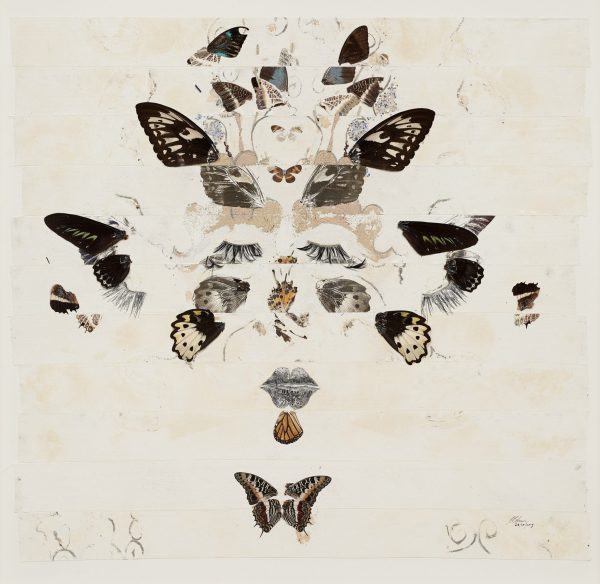 "I had just finished performing. I was embarrassed. In my bag, I had a roll of duct tape, and I used it there and then to remove the glittered make-up from my face. It was efficient. There is a real relief in peeling off the eyelashes – eyelashes are pointe shoes for the eyes. After that, the breakdown of the make-up using pressure-sensitive adhesive tape became part of my post-performance ritual." 
This work speaks to the idea of undoing or breaking down and through that creating something completely new. 
He said: "There is a lot of discomfort and sometimes some pain in each of these self-portraits, but there is also a consoling serenity born of art lived out and performance accomplished … palimpsest in the sense of it being made for one purpose and subsequently re-used for another."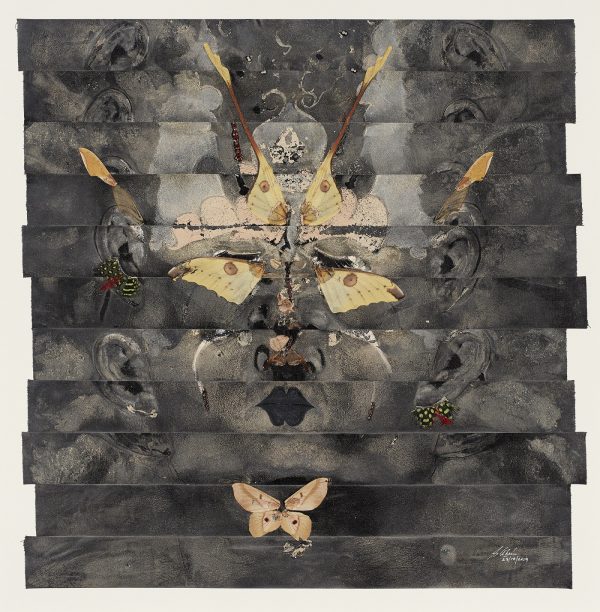 Meet the artist 
Cohen was born in 1962 in Johannesburg, South Africa, and lives in Lille, France. He is a visual and performance artist, staging interventions in the public realm and in gallery/theatre spaces. 
He has performed extensively on the festival circuit, at such prestigious venues and events as the Festival d'Automne, Centre Pompidou, Paris; the ImPulsTanz Vienna International Dance Festival; the National Arts Festival in Makhanda; Théâtre du Rond-Point, Paris; Montpellier Danse; Festival d'Avignon; Munich Opera Festival, Bavarian State Opera; Festival Escena Contemporánea, Madrid; Bozar in Brussels; Oktoberdans, Bergen, Norway; and Canadian Stage, Toronto.