Huawei continues to prove itself and its commitment to revolutionizing the wearable technologies industry by launching its latest and greatest wearable, the Huawei Watch GT 2. The new and improved next-generation fitness watch is accompanied by some of the most advanced and latest technologies, providing consumers with an unrivaled user experience as well as extended battery life.
The Huawei Watch GT 2 features a variety of different sport modes containing insightful programmes, Bluetooth calling and music playback functionalities, ultimately enhancing comprehensive health and fitness monitoring as well as management capabilities. The watch is also Huawei's first ever multi-sports device with an integrated 3D glass screen that creates an almost unlimited display. Whether sleeping or going about daily living, the Huawei GT 2's versatile capabilities and style aesthetics, make it the best possible wearable tech companion for everyday life.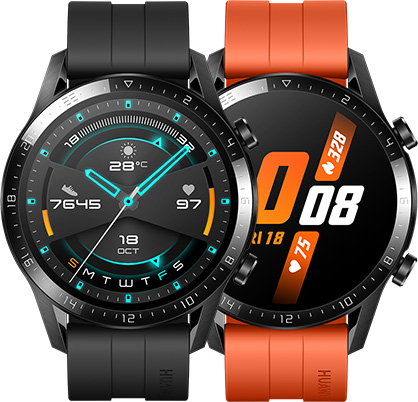 Some of the finest features of the Huawei Watch GT include:
1.Your all-round sporting partner:
No matter the sporting activity you are interested in, the Huawei Watch GT 2 has got you covered through it all. If you are a runner, you can take advantage of device's built-in professional training courses on offer which cater for beginner to advanced athletes. Swimmers, on the other hand can benefit from the watch's waterproof automatic recognition of stroke count and frequency feature, that monitors their heart rate and oxygen saturation thanks to the newly added TruSeen 3.5.
2.How long does it last?
The Huawei Watch GT 2's battery life endurance varies according to the user's usage behaviors, however the battery life of the watch series can last two weeks when:
Worn 24 hours a day with heart rate monitoring enabled
Huawei TruSleep is enabled for sleeping
Working out for 90 minutes weekly
Message notification are enabled
Screen is turned on 200 times a day
30 minutes calling every week
30 minutes music playback every week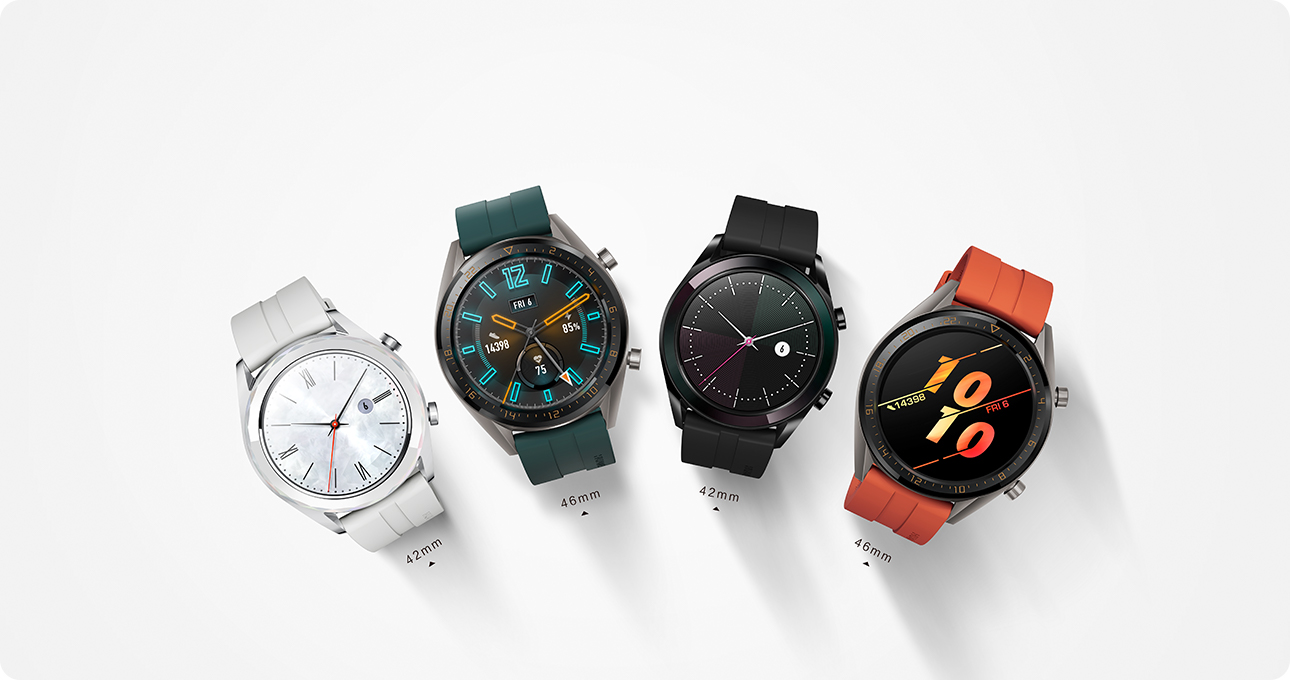 3.Killer Looks:
Not only does the Huawei Watch GT 2 act the part it also looks the part. The watch's 3D integrated glass design allows for a professional, sleek look. The 46 mm series is designed with the idea of "engraving aesthetics". Additionally, users can now choose a watch face from a wide range of themes and styles to meet the needs of different situations and ensure that they stand out from the crowd.
4.High definition experience: 
Keeping to the brand's promise to strengthen innovation, the Huawei Watch GT 2 46mm comes with a 1.39-inch  precise HD touch screen, meaning it can reach up to 454×454 resolution for a clearer image.
5.Getting a good nights's rest:
The Huawei Watch GT 2 is equipped with the Huawei TruSleep 2.0, which has real time heart rate monitoring, monitors sleep breathing quality and uses big data analysis to score sleep quality. The advanced technology accurately identifies six typical sleep problems such as difficulty falling asleep, light sleeping during the night, and irregular work schedule. It also provides hundreds of sleep improvements suggestions as well as personalized sleep services such as meditation, deep sleep and quick relaxation guidance exercises.
The new Huawei Watch GT 2 46mm is available at a RRP of R4,999.00 and can be purchased at the Huawei online store (www.huaweistore.co.za), Sportsman's Warehouse, Cape Union Mart and Totalsports
Discovery Vitality members – the Huawei Watch GT 2 can earn you up to 75% cash back on your purchase of this multi-sports device. Go to https://www.discovery.co.za/vitality/fitness-booster-device to find out more.