Thread Thursday: A Look at the Creative Genius That is Thabo Kopele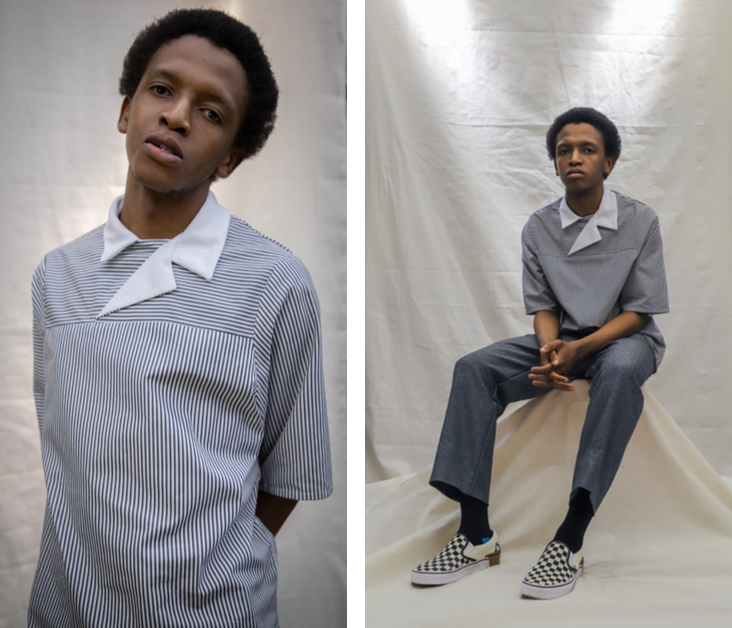 Thabo Kopele is a young South African fashion designer and photographer who's fashion sense and style is embodied by his love and passion for minimalism. Having studied fashion design at Lisof Design and Retail Academy, one of South Africa's leading fashion institutes, the young talent has acquired great knowledge and skills over the past few years.
In one of the designer's most recent collections, titled "In A Moment of Style" Kopele details his vision and concept for the range in an Instagram post, saying:
"This editorial series is set to feature two scenarios. The first would be one of the bond minimalists have with their immediate environment and the innovation and the lifestyle of a minimalist in an ever-changing environment. Both these scenarios have their contrasting characteristics however the idea of hosting them both in one conversation brings forth a dialogue that I would personally love to engage in through the use of fabric, architecture and utter simplicity."
Through his collaborative nature, Kopele also enjoys partaking in creative partnerships with other up and coming fashion designers. He recently collaborated with Siyababa Atelier, a budding new fashion brand owned by young South African designer, Siybaba who also studies at Lisof.
The pieces created by the duo focus mainly on colour experimentation as the designers worked with different shades of cold tones to project an even cooler and more relaxed minimalistic look and aesthetic. Certainly, a partnership that should work together again.
Should you wish to purchase pieces from Thabo Kopele's most recent collection, all garments will be available until 31 January 2020. So make sure to hurry.
Facebook Comments