As a very well established fashion brand within the South African style scene, we take a closer look at how this very popular denim brand got started.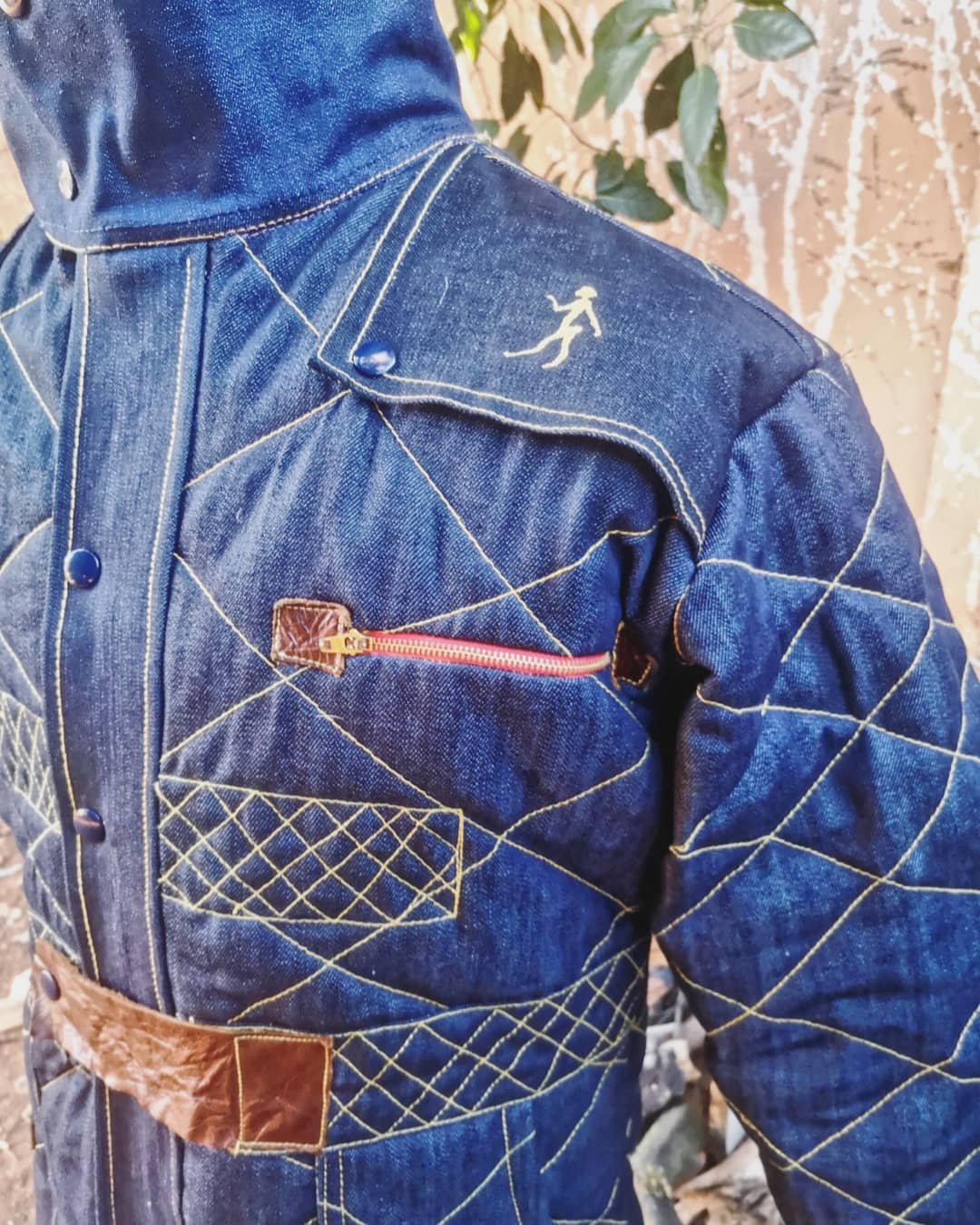 Founded by Thato Matabane in 2006, Afrikanswiss has long been in the fashion game and is still growing from strength to strength. That's because, founder and creative director of the brand has amassed a great deal of experience within the fashion industry that has enabled him to build such a strong and unified brand. Having studied an advanced certificate at SewAfrica, Thato went on to work at the Woolworths chain store as their visual merchandiser. It was there where the young designer decided to start his brand, Afrikanswiss.
Around 2010, Thato decided to gain further fashion business experience by interning at House of Ole. As a quick learner and a committed creative, Thato fast became a designer and operations manager for the design house. It was in this space that Thato was given the opportunity to work as an assistant designer on the Loxion Kulca South African Fashion Week projects for three seasons.
However, with his desire and passion to run his own brand calling again, Matabane then decided to leave House of Ole to pursue Afrikanswiss. It was there, that the young creative started making major waves in the fashion scene with him opening up the brand's as well as Africa's very first denim boutique in the City of Gold. Since then Afrikanswiss has participated in over three season of SA Fashion Week.
Today, the brand is worn by major fashion and style influencer celebrities such as Somizi and Mbali Nkosi, just to name a few. So make sure to check out Afrikanswiss' latest offering for more on the next best denim styles and trends.