If you haven't heard of Anifa Mvuemba, where have you been? The young and vibrant fashion designer from Congo has been making waves in the fashion industry. Having worked with big names from Ciara to Zendaya, just to name a few she is certainly on her way to even greater success. However, before we get into all that, let's take a look at how this incredible talent got started.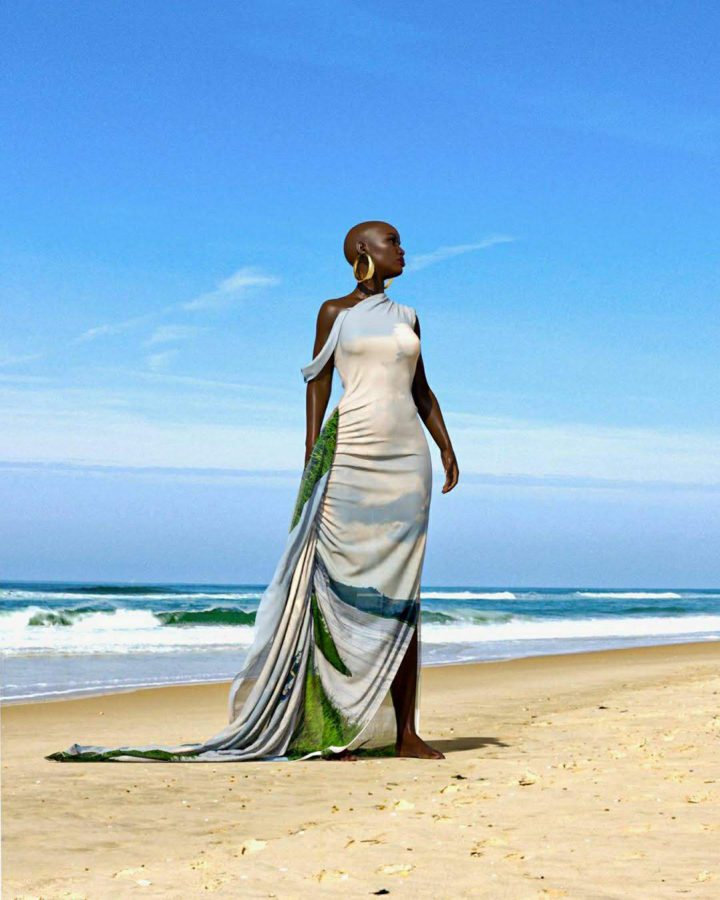 After dropping out of a fashion course at Morgan State University, Mvuemba decided to make the brave decision of starting her very own fashion brand, Hanifa in 2012. With dreams to succeed and thrive, the fashion designer identified a gap in the market for curvier women, with a specific focus on African women. It was then that she started to design garments that compliment and celebrate the curvy African body.
Of course, with her unique taste in fashion and style, it wasn't too long until she caught the attention and interest of big industry names such as Ciara who helped bring her brand even further into the spotlight. From that point on, her brand grew astronomically having been featured in prestigious publications such as Forbes and Teen Vogue in 2019.
https://www.instagram.com/p/CBv5GKYBRnr/?utm_source=ig_web_copy_link
However, with the devastating impacts of the global Corona Virus pandemic hitting businesses hard in 2020, Anifa was quick to find a way around the business related obstacles caused by the virus. She created an exciting and innovative way of showcasing her designs through a 3D fashion show that she staged on Instagram Live. The show consisted of six looks which made up her Pink Label Congo collection of which was modeled by invisible curvy figures.
https://www.instagram.com/p/CDjjjseBz31/
With so much creativity used to power and make this idea work, many fashion creatives and enthusiasts were in awe of Mvuemba and applauded her. Today, you can find the fabulous fashionista working alongside more celebrities such as Zendaya and Tracee Ellis Ross who both wore the famous Kinshasa dress for their covers with InStyle and Elle magazine. So make sure you don't miss out on any updates from this flourishing fashion brand by following them on their social below.
https://www.instagram.com/p/CEcvLb4li22/