Excelsior Lusso is an African luxury design house based in Johannesburg. Born out of rich history, an intense passion and a brilliant team, Excelsior-Lusso has established a premium fashion design house dedicated to delivering beautifully crafted pieces.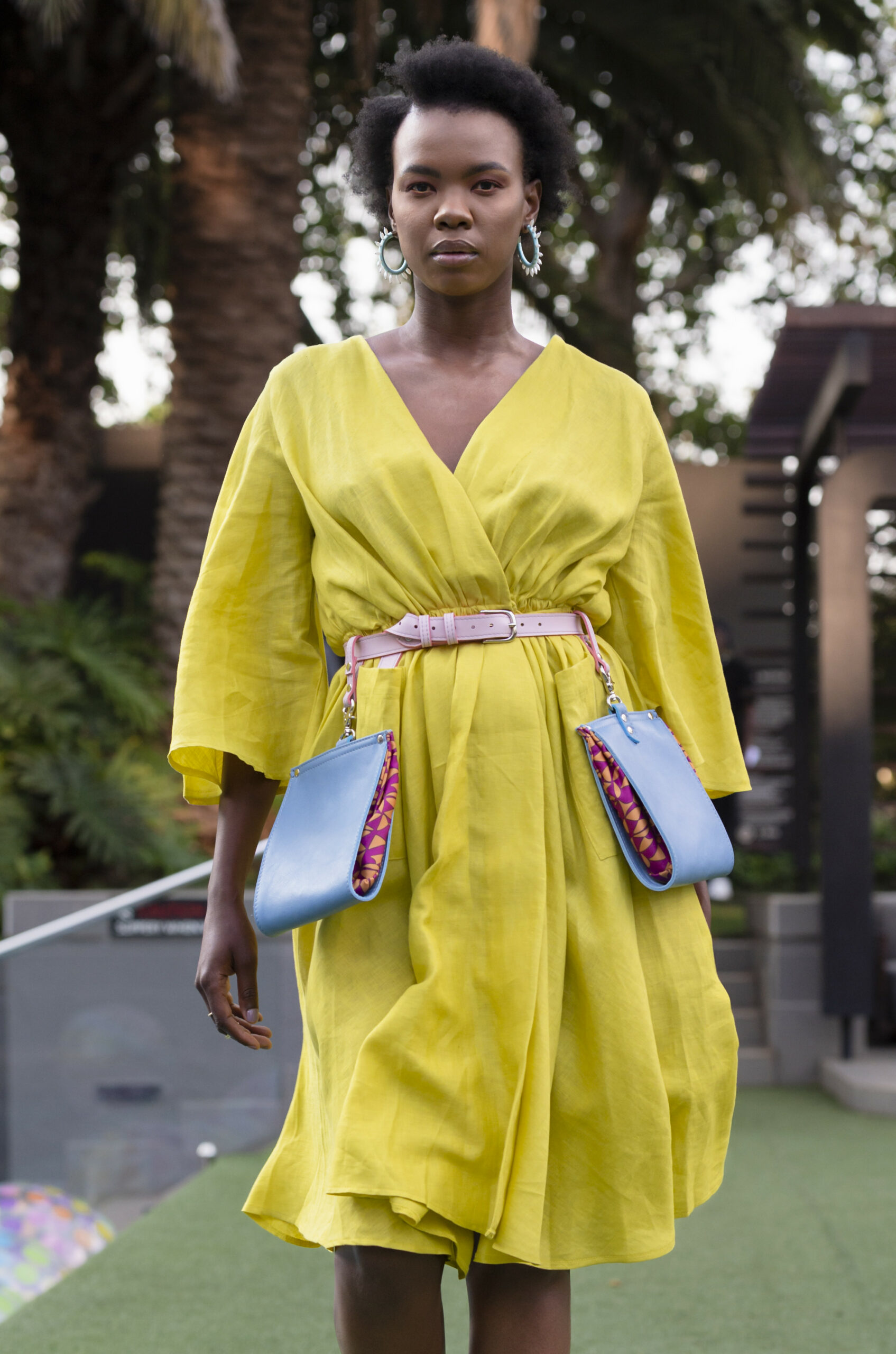 The brand is dedicated to adding value through design, not taking away from it. Through their craft, they tell stories, and allow clients the freedom to feel like their true selves. Excelsior Lusso's pieces encompass the individuality, luxury and personality of the modern African while supporting fair trade, sustainable practices by sourcing locally manufactured and sourced materials. All of the brand's bespoke garments are handmade with love by in-house seamstresses.
Excelsior Lusso recently launched its Spring/ Summer 2022 ready-to-wear offering at The Maslow Hotel in Sandton, Johannesburg. The range is named Luhambo, which is a Siswati word meaning journey. The hotel's idyllic garden and pool area was transformed into a fashion runway, on which chic boho exotic inspired resort wear looks reigned supreme.
In continuation of the brand story, Excelsior Lusso will be hosting a Cap Classique and Fashion experience in partnership with Graham Beck. Initially conceptualized as a brand that would purvey bespoke clothing, the Covid pandemic which notably changed the dynamics of fashion altogether meant exploring as well as adding athleisure and later resort wear, in order to keep afloat, and as a means of adapting.
"The Excelsior Lusso woman is a sophisticated lady, who is in her late twenties to fifties, an independent thinker, deeply rooted, loves the finer things in life, and understands that luxury is not glitz and glam but an experience of the greatest comfort. She is hardworking, and well deserving of a vacation."
– Co-Founder of Excelsior Lusso, Promise Mngomezulu
A record-breaking diamond was discovered and unearthed at the Jagersfontein mine in 1893. It was cut into 21 stones varying from 1 carat to upwards of 70 carats. Similarly, the Excelsior Lusso broader collection series will comprise 21 ranges. This resort wear offering being the first in the series. "For the 21piece collection, inspiration was drawn from the cultural Litema (pronounced "di-the-ma") print; derived from the word "ho lema" which means to cultivate. The print is used in celebration of Easter and Christmas, by the Basotho people who reside in Excelsior, Free State.
This print continues harmoniously throughout the collection. Litema is the creation of geometric patterns and designs which are subtle and organic in color. To this end look forward to warm and earthly tones, with hint of bright hues as this speaks to the summer resort wear theme. Think Mango Orange, Butter Yellow, Olive Green, Deep Pink, and Pacific Blue. Satins and silks are prevalent because of their beautiful shine and luxurious feel. Other flowy soft textured fabrics which feature in the collection are Chiffon, Linen Gauze, Viscose, Mesh and Crepe. Predominantly A-Line silhouettes were favored because of their light, loose fitting, and flowy nature as comfort is key for the wearer.
The Excelsior Lusso Spring/Summer 2022 collection is available through a pre-order e- commerce system.