Puma has decided to join forces once again with talented Hong Kong based artist, Michael Lau in creating his first full collection, titled 'Sample'.
The collection, which will include footwear, apparel and accessories is inspired by Lau's interest in the mental journey of the creator as they explore and interact with their art. In his approach to working with Puma, Lau's main objective is to unpack the idea of exploring a concept from its beginning stages right through to when its transformed into a masterpiece.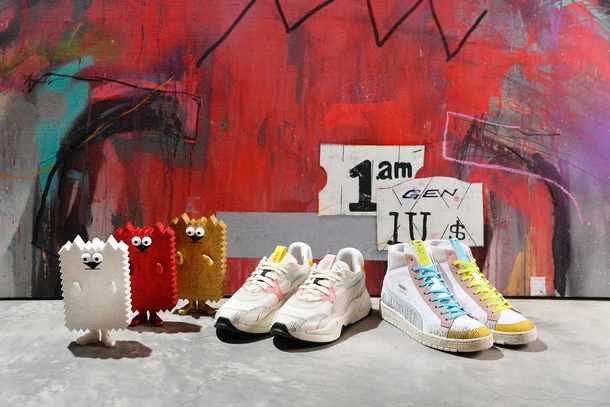 Speaking on how the designer managed to combine his own design style together with Puma's signature aesthetics and silhouettes, Lau had this to say:
"Puma has been very open to support my concept, so applying my design aesthetic and style to apparel is just a different medium of 3D form. In the end, like every one of my collaborations, I hope to deliver a 1+1=3 result that respects Puma's DNA while delivering Michael Lau's style and story."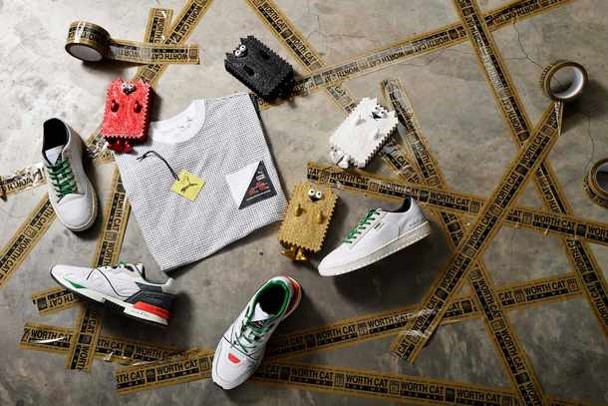 As an artist, Lau is exposed and inspired by many rich cultures and influences. So in creating this collection with Puma, Lau had this to say about his specific inspirations for the project.
"Hong Kong is a melting pot of east and west and we are lucky to be exposed to many different cultures here, which helps to set my perspective on an international lens. From its background as a leader in toy  manufacturing in the 70's and 80's, to the array of people and toys that I was exposed to in my toy collection days, and finally to the 90's at the boom of street culture, where I had so many friends from that world (skateboarding, hip hop, graffiti etc.), the city allowed my creativity to fly in creating work that has international flavour and is in a way authentic to a part of Hong Kong history."