Fashion and style for many comes in a variety of different shapes and forms, however for the young talent that is Katekani Moreku, it must always come green or better yet sustainably. With his vibrant and unconventional style deeply rooted in SePulana culture, it is clear this rising star has caught the attention of the local fashion crowds and more.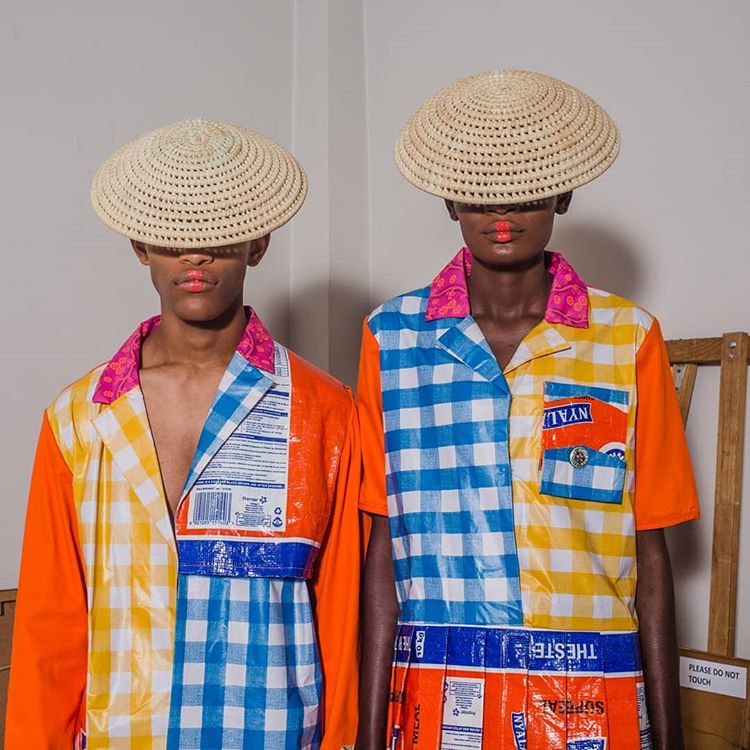 Having just recently finished his studies at Durban University of Technology with the completion of his final year of fashion design, Moreku has already started bagging the awards. To acknowledge and celebrate his unique approach to fashion, Moreku was recently awarded the Student Award at the Twyg Sustainable Fashion Awards and an MEC Recognition Awards for Eco-Friendly Fashion from the KwaZulu Natal Economic Development, Tourism and Environmental  Affairs.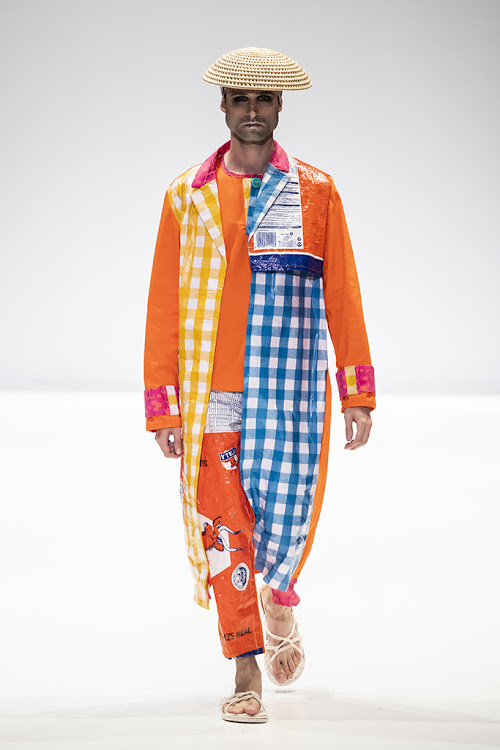 However, like most success stories there's always a beginning of which Moreku elaborates further on below:
"I was brought up in a small village called Welverdiend in Bushbuckridge in the north east part of South Africa. Growing up I had no desire to become a fashion designer as Welverdiend is not a place where art and design are considered career options. 

Like most kids in my community, my imagination only allowed me to dream as far as going into  a "secure career" that will help generate enough money to stabilize poverty, regardless of whether you are good at it or even like the career. 

After studying electrical engineering for two and a half years ad having a job I despised, I decided to go back to school and study something I'd appreciate. A close friend of mine suggested fashion because they liked the way I dress, and the rest is history."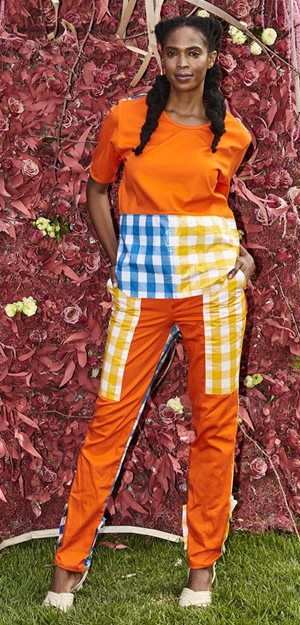 After a story like that, it only goes to show what you can achieve with a determined mind and a passionate heart for chastising your dreams. Moreku's most popular range consisting of the Cape Town Resort collection is very much inspired by his SePulana culture as well as the works of local artist, Walter Battiss which borrows from a variety of different art forms. The collection makes use of scrap plastic and fabric materials to create beautifully curated looks suitable for the spring/summer time.