Hair Tips From Natural Hair Connoisseur – Mimi Urban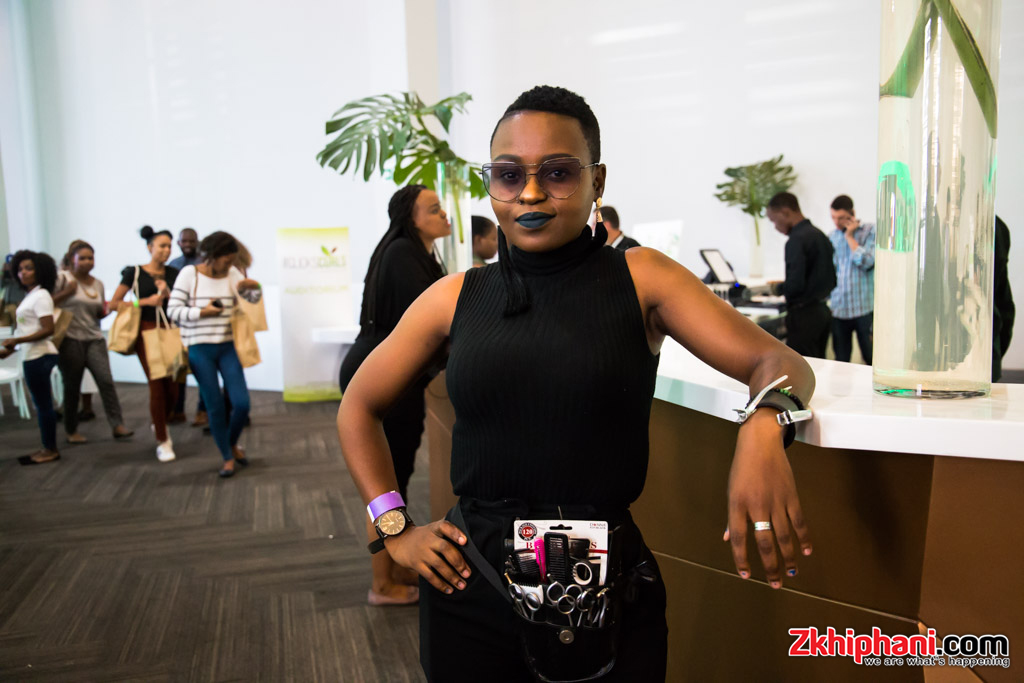 We got to hang out with hair expert Ncumisa Duma popular known as Mimi Urban at the #CliksCurls event at The Galleria in Sandton. She hooked us up with a few tips on how to take care of your natural hair and skin.
One thing Mimi stressed is natural oils. We need to avoid using products that strip away our bodies natural oils. Whether it be for your face or scalp, if it leaves it dry and flaky – ditch it!
You can start a beauty cleanse regime with the Black African Soap. The most amazing thing about this product is that you can use it on your scalp, face and body. And having a product that is versatile is key – not just to save time, but to save the pocket too because beauty products can be expensive. You can couple this with black Jamaican castor oil as moisturizer for your scalp.
STOP GREASING YOUR HAIR! It is not good for the sheets. We often confuse shimmery hair for healthy hair and that can be a lethal mistake. Everything you do for your hair, make sure it starts at the root – being the scalp. Tackle that and tackle most problems. Use shear butter. Whether once or twice a day, your scalp will tell you. You can visit Taji, Earth Naturals, Nubian Nature or Afrobotanics for your fix. This applies to everyone cultivating their natural hair – the gents too.
Tip to the brothers – combing your hair is so last year. Natural, uncombed CLEAN hair is in. Get a sponge with holes and roll it on your hair for that quick rustic look. Don't say I don't look out for y'all.
For more hair and style inspiration, and maybe a young appointment with a hair expert – do check out Mimi on Instagram @urban_mimz.
If you got any hair tips and routines you believe we absolutely must try, do hit us up. #TeamNatural
Facebook Comments