TIPS: Tutorial for FLEEKING eyebrows!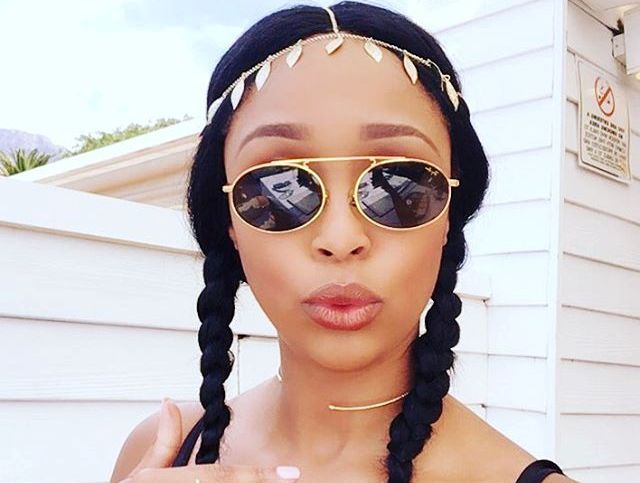 Hands up if you're reading this and still have all your eyebrows!
We all know that the eyebrow struggle is real out there; from ladies who are completely shaving theirs off, to others using black coloured "marking pens" to scribble theirs on. Don't get caught in this mess and allow us to school you on the proper eyebrow etiquette ladies.
Here's a step by step tutorial on how to create your own "eyebrows on fleek" from the comfort of your home!
Step 1:
First start with a clean canvass! Ensure your face is washed and free from any oil!
Step 2:
Once washed, pluck and shape the brows to your desired shape; making sure that you continuously brush and groom with an application comb to avoid fly-aways and those pesky unruly hairs! You could also do this with a clean, washed mascara wand!
Step 3:
Then, using your eyebrow pencil or brown eye shadow, begin by drawing your bottom line from the inside corners of your eye to the outward corners. The trick to making it look natural is to follow your natural brow shape when outlining. Start light from the inside and shade darker as you draw the rest of the line! But don't press too hard if using an eye pencil. If you can, use a creamy pencil that will give you the best natural finish!
Step 4:
Do the same to the top of your brow, ensuring that you follow the tricks used in step 3. Make up experts say that the centre of your eye is usually where your natural arc will be, but this is not always the case as our shapes will differ, so play with caution and see what works best and most natural for you! Once "line up", blend blend blend! Blend the drawn lines in and fill in the rest of the brow as shown in the pic! Make sure that your inner corner and outer corner brow lines are faded out for a much more realistic look!
Step 5:
Using a concealer that's the same colour as your complexion or one that's a shade or two lighter, outline the bottom of your brow! It's best to do this with a concealer brush!
Step 6:
Do the same with the top area and outline your brow!
Step 7:
Again, blend, blend, blend! Blend both the top and bottom concealers into the skin! Do this well as this can make or break all the hard work you've put in!
Step 8:
Finally, take a fluffy brush and slightly dip into translucent powder and set over your brows! This will also help blend in any harsh lines that your concealer may have created!
And viola…
Perfectly done brows like your favourite stars! Now you have no excuses to continue looking drab!
Tell us once you have tried this technique and how it worked for you!
*Step-by-step eye images sourced from Pinterest.
Facebook Comments