Raplyf alongside with Kwesta have announced the top 20 artists who will battle it to perform at the annual 3 Day Spring Break event later this month.
If you can recall, we announced the top 30 artists 2 weeks ago and they are a mixture of DJ's, rappers and singers. The main objective of the competition is to give light to emerging talent as well as give them an opportunity to perform at the 3 Day Spring Break event.
The Top 20 is the second last stage of the competition and they will be open to public vote. After the Top 20 is announced, the top 10 will follow suite.
The top 10 artists will be announced on the 19th of September and they will be the ultimate winners of the competition. They will get an opportunity to perform on the main stage and rub shoulders with the elite of the SA music industry. The other 10 will not walk away empty handed though, as they will also get an opportunity to perform at the event.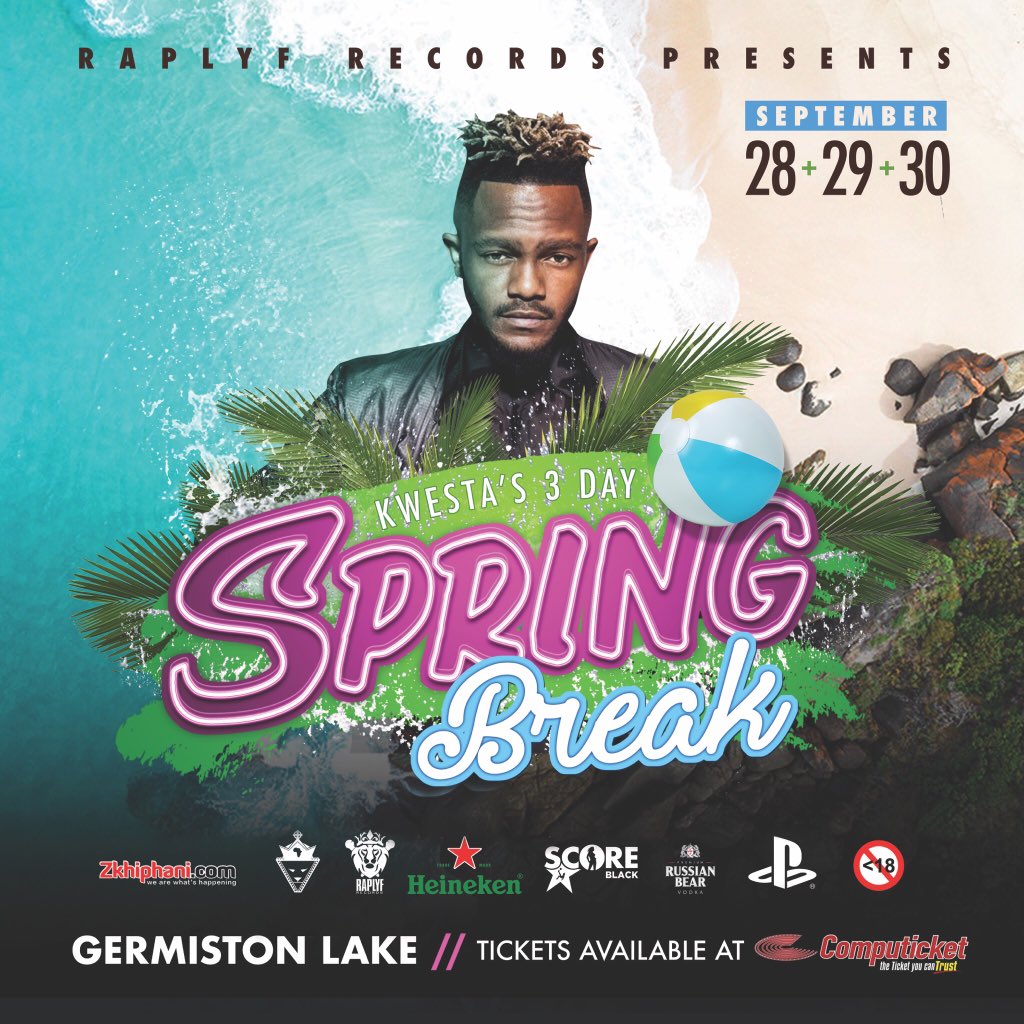 Link up with Kwesta, Raplyf and 3 Day Spring Break on social media for more information on the event. Also don't forget to purchase tickets to the event at Computicket, Shoprite & Checkers outlets.