Top THREE Underground Artists Of The Week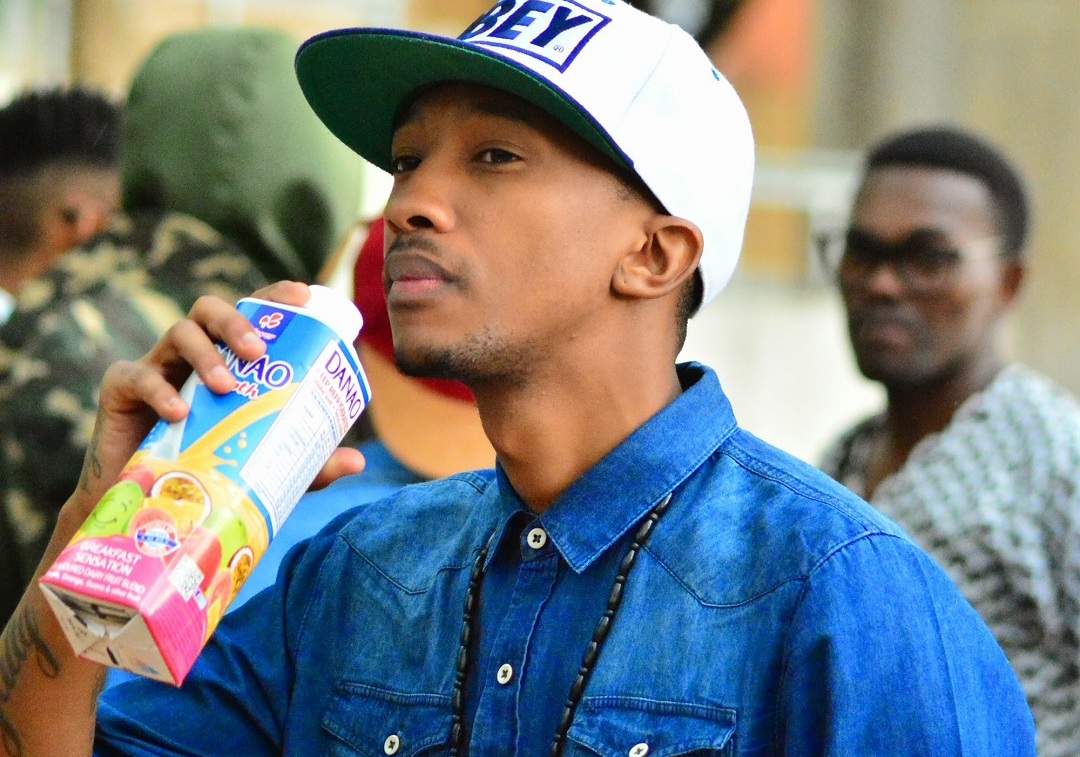 We are back with our favorite feature which profiles artists who are not only immensely talented, but also who are dangerously close to breaking the seal of the industry. Check out who we found this week.
Mshuuka
Sizwe Mashiyane, also known to the world as Mshuuka, is rapper who is born in Soweto and reps the entire south. He describes himself as a freshman with an old school feel who makes music that will get people talking rather than have them dancing. He began rapping in high school and later moved to popular spots like Ghandi Square back in 2002.
Mshuuka mentions Notorious BIG, Nas, Eminem, ProVerb and Skwatta Kamp as some of his biggest influences. He mentions that he admires these rappers because of their wordplay skills and he considers them "genius rappers".
Mshuuka does not only want to take over the music industry scene, but he actually has bigger plans: "I want my name to go down in history with the greats. Have my name carved in stone and have the stone rolling with the legends. I'm not here for the fame, I'm here to create a name. I'm here to bring a new look into the game. I'm here to prove to everyone that it can be done and no one will stand in your way if you want it, Mshuuka expresses.
His music is a balance between Trap and Rap and Mshuuka does a good job of keeping it balanced. On his latest track, Noma Yini Bozza Yam, Mshuuka is cultivating a sound that could blow up because of how mainstream it sounds. The track isn't bad but it could be a lot better and refined.
Link up with him on Facebook, Twitter and Instagram.
[soundcloud url="https://api.soundcloud.com/tracks/315813141″ params="auto_play=false&hide_related=false&show_comments=true&show_user=true&show_reposts=false&visual=true" width="100%" height="450″ iframe="true" /]
Mdolisto & Pu-Man
Mdolisto & Pu-Man is a band consisting of two artists Nhlanhla Zondi better known as Mdolisto is the vocalist and songwriter and Siphesihle Miya also known as Pu-man is the producer and songwriter. The group is based in Inchanga, Durban South Africa founded in 2010.
They call the type of music they do as African Nguni-Trap and insist that they focus on urban Masandi music. "Being Nguni people is something that we cherish every moment, we decided to blend two styles of music together to come up with a total new sound we call Ngunirap", they express.
The group has released a number of songs since then, including an album in 2014 and 2016. The Nguniversity EP dropped on the 1st of April under Dog 4 Entertainments, it has six hot songs with most of the production being handled by Pu-Man.
The EP is a glimpse of what one can expect on our coming project Nguniverse due to drop very soon.
Link up with the dudes on Facebook for more on the music.
Checkout Too Much from their EP below!
TDSO The Hashish
TDSO is a Durban Born South African Songwriter, Vocalist and hip hop/Trap artist raised in Pietermaritzburg Kwa-Zulu Natal and currently based in Johannesburg. He is best known for being a South African Hip Hop Nominee in 2014 and most recently for his critically acclaimed CLEANWATER Part 1 mixtape which he dropped in 2016.
TDSO is a former member of Pietermaritzburg based hip hop trio called Haystaxx Lames, which ran the city from 2010 – 2013 giving the youth of PMB many hits in the urban hip hop culture which would then inspire many to follow in his steps. He then moved to JHB in 2013 to work with Deekay ( of female hip hop group Klutch Kollective) and PMB's very own King Dizo (formerly known as Kaydee), the three would go on to making radio hits getting playlisted on Metro FM and many other small scale radio stations.
He was eventually approached by Trigga Beats from Free World Music who loved his sound and helped him collaborate with another young rapper from Durban, Kwa-Zulu Natal named "Nasty C", the song would also feature Kokstad Born and Bred multi-talented "ByLwansta" and was a remix to TDSOs original song titled "Narcoticx" which was doing major waves on the underground hip hop scene in PMB and eventually Durban.
He recently dropped an EP titled Beyond Bars and it is a trip. There is no doubt that this dude is talented and gunning for the top spot.
Link up with him on his Facebook, Twitter and Soundcloud for more on the music.
Check out Beyond Bars below!
[soundcloud url="https://api.soundcloud.com/playlists/310849616″ params="auto_play=false&hide_related=false&show_comments=true&show_user=true&show_reposts=false&visual=true" width="100%" height="450″ iframe="true" /]
Facebook Comments