Chit Chat With Top Billing's Harmony Katulondi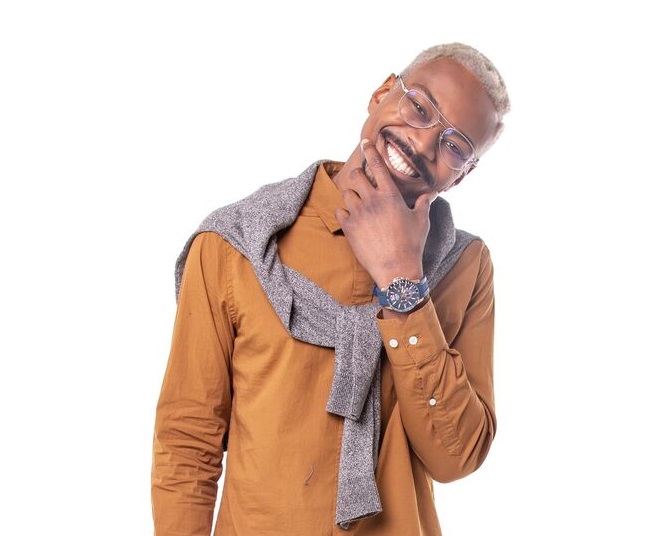 Five Minutes With Top Billing's Harmony Katulondi.
Earlier this month, the fourth season of Presenter Search on 3 saw six brand new faces joining the SABC 3 family. Harmony fast-became a fan-favourite during his time on Presenter Search on 3. With his elegant presenting style, incredible fashion sense and his deep, soulful voice, Harmony crept into the hearts of viewers at home and the Presenter Search on 3 judges.
Get to know Harmony better with this short Q&A:
Q: What has been the highlight of your time on Presenter Search on 3?
A: Having my mom be the one to tell me that I made it to the Top 10 stands out. I could just sense how proud I had made her. Her genuine happiness and joy laced with selfless love is what I felt as she celebrated me.
Q: What has been the biggest lesson this experience has taught you?
A: My Presenter Search on 3 experience taught me that I got what it takes to be a great presenter and that I needed just a little polish here and there but that I am more than good enough. It also taught me not be afraid of allowing the real me to come out – that's who and what the judges were looking for. Also, it taught me to be proud of who I am and to focus on my strengths and not my weaknesses.
Q: How would you describe your presenting style?
A: Harmonious, classy and elegant yet relatable. I present like I'm your mom's favourite son but also who you secretly want to be. A presenting style that is a beautiful blend of an amazing voice, interesting look/personality, creative play on words and genuine interest in the guest and what's going on.
Q: Your mother is the owner of a fashion brand, growing up with fashion as an influence, how would you describe your fashion sense?
A: My fashion sense can't really be boxed but, if a description was really needed then I would say it's an interesting harmony of what would be considered modern African couture. I'm not afraid to be very bold where as other times there's just a touch of African print. I love my suits, dressing up and being a gentleman but I also slay in streetwear, sportswear and casual wear.
Q: What are you going to be bringing to Top Billing?
A: Speaking French will allow me to add to the international flare of Top Billing. My diverse background, upbringing & curious nature will also bring an interesting perspective to the segments – not forgetting the fact that I'm an African king bringing a new age and modern African elements while opening doors to some of the treasures Africa has to offer.
Q: Describe the moment you heard your name and were officially one of the winners of Presenter Search on 3.
A: Humbled. It was such a humbling feeling to have God answer your prayers and have you experience the beginning of your dream come true. It was a lot of work, learning, believing and hoping, almost like holding your breath and now I could exhale. It left me feeling so blessed.
Q: Now that you have stepped into your role on Top Billing, have the first few episodes been everything you thought it would be or have there been a few surprises for you?
A: I think that winning my dream job has not sunk in yet and now that I've stepped into my new role as a presenter on Top Billing and done the first few episodes, I realise that I was right. This is one of the best jobs in the world. It's been so much fun traveling, meeting such awesome people and getting to have an interview them (which I consider as actually just having a conversation with them on camera) , discovering and uncovering their stories. This, alongside eating good food and doing an activity makes for an incredibly fun time on set. But, at the end of the day, this is job after all. We work really hard to bring you the best of the good life and in order to do that, we have very interesting call times and wrap times. Sometimes we start really early and then end really late but it's well worth it.
Q: Do you have any pre-show rituals you do in order to prepare yourself before going live?
A: All I do is pray. It gives me peace and helps me focus.
Facebook Comments

Chit Chat with Thabiet Allie From JOOX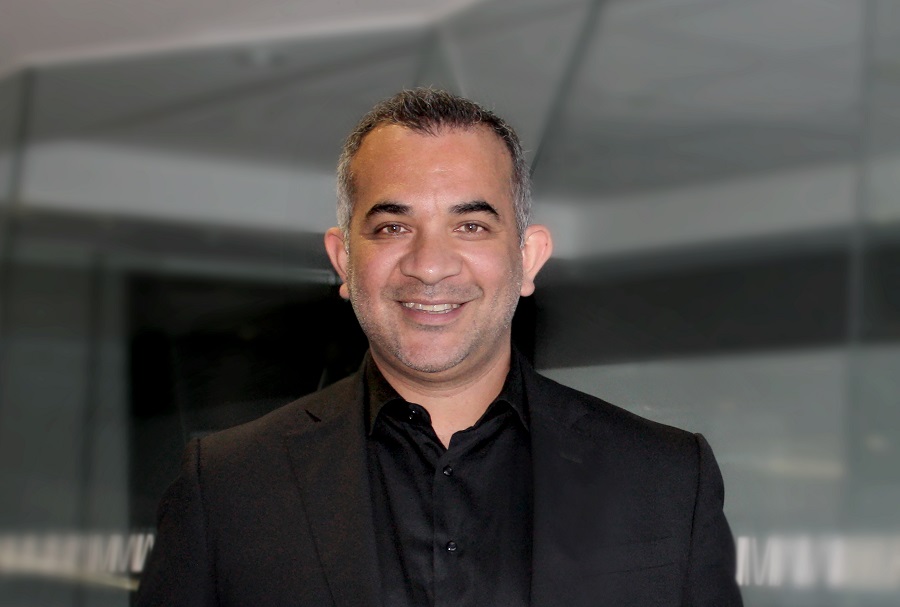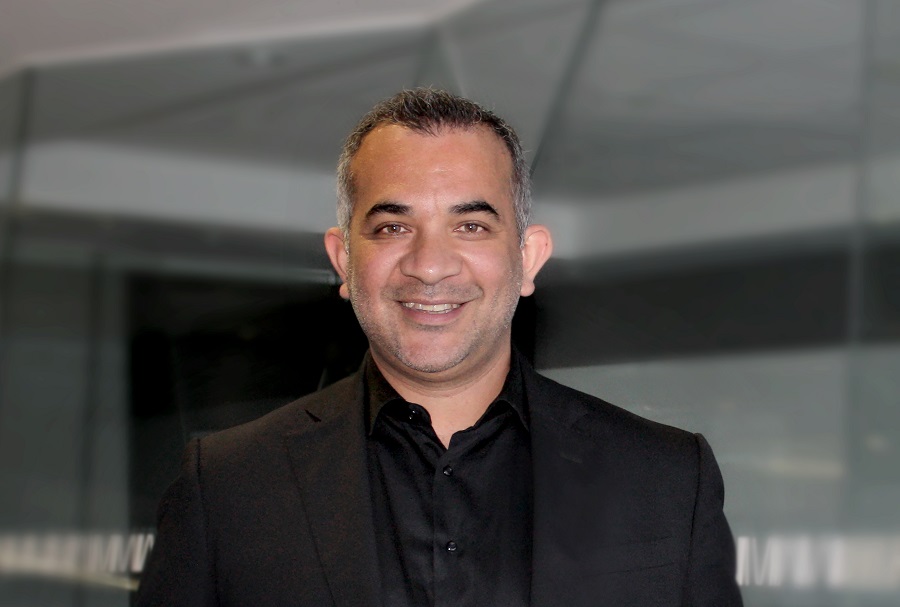 Get JOOX for free on DSTV – Chit Chat with Thabiet Allie!
Streaming music services have revolutionised the way people listen to music. DStv has chosen to partner with JOOX, South Africa's favourite music app to put together the best 360 entertainment package in South Africa. DStv subscribers can now get JOOX for FREE for up to five family members.
We got wind about the news yesterday and decided to have a chit chat with Thabiet Allie, Chief Commercial Officer at Tencent Africa to find out more this exciting partnership!
Q: South Africa has seen a lot of global music streaming services entering our market in the last couple of years or so, how has JOOX positioned itself to compete and what is making it stand out from the rest?
A: Our people. That what makes us stand out from the rest. We have a local team plugged into the scene curating the best local and international sounds going down in the clubs and festivals of South Africa and working closely with the local and international labels to keep our ears to the ground.
Q: How has the music streaming service been received by the market since its initial launch?
A: Streaming is still new to a lot of people. Once you get into being able to get any song you want, quick and easy…. that's it… your life has changed. It's been a wonderful thing watching my friends and family get into it.
Q: Is there a particular reason why JOOX has specifically chosen to partner with DStv?
A: We're both focused on understanding what our audiences want and making sure they get it. A large part of our popular music was also already tapped in to soundtracks for movies and series, so we were aligned with a lot of popular entertainment.
DStv obviously has a lot of music programming and JOOX is a natural partner to extend the experience so you could take the music with you and interact with the shows more.
Q: Can you share a bit more about the new JOOX VIP family package, how does that work?
A: All Compact, Compact Plus and Premium customers can immediately take up JOOX VIP for free and invite 4 other family members to subscribe, also at no cost. It's so cool for customers.
If you are the DStv account holder, just get the app from your app store, if you haven't got it already, then tap on the DStv banner at the top and follow the steps. You can then invite your family members.
Q: What other new developments can we expect from JOOX this coming year?
A: We've been collaborating on talent and music shows where you can experience more with your second screen interactions. You can also look forward to more action between your TV screen and the app. Stay tuned.
Thanks for the chit chat and all the best
The JOOX app is available for download on iOS and Android. For more information visit www.joox.co.za.
Facebook Comments