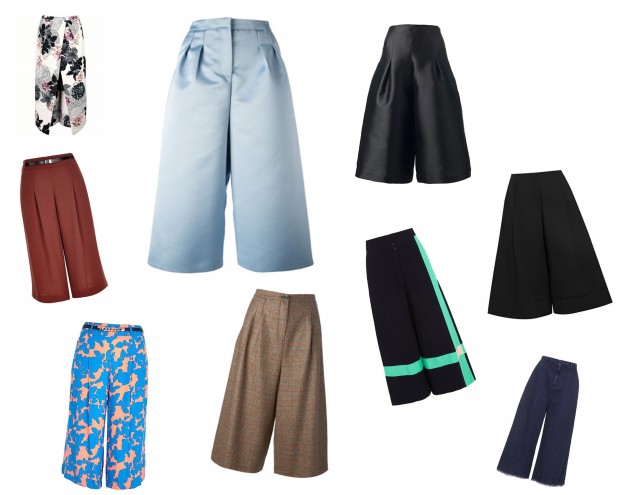 Culottes, also known as three quarter pants in simple English are the next big trend for this coming spring. If  you're like me and you keep up with overseas trends, you will see that they were featured on most 2014 spring runways. We are still experiencing winter and are unfortunately two seasons behind the international trend forecast. This does not mean that you can't wear your culottes though, they are very versatile and can be worn through all seasons if styled appropriately.
See below how Crystal Kasper from @newhipsterstyle is rocking her culottes this winter
Like most trends, culottes have made a big come back. They are certainly not new to the world of fashion and if you are a clothes hoarder like me, (who struggles to get rid of any clothes for fear that the item will come back in  future ) then dig into your wardrobe and you might be lucky to find a pair.
Otherwise have fun  collecting all sorts of colors, cuts and styles to fit into your everyday wardrobe for some fun fits.
How would you rock this trend?
Facebook Comments