The leather trench coat was spotted on multiple runways for the A/W22 Season, we give reasons why it's a must have this winter
The item on our trends list this week is leather trench coat. We give you tips on how to style, where to find it and why you will want to buy one for yourself this winter.
Read more: Trend Tuesday: SA Brother Duo Rock the Runways of Milan Fashion Week
What it is:
The leather trench goat is a garment with a number of different origin stories. Over its lifetime the item has remained as a wardrobe staple for the winter. The leather coat is currently having a resurgence in popularity due to the rise of vintage wear. The leather trench coat has a silhouette that provides a more casual take making it suitable for occasions for in and out of an office environment.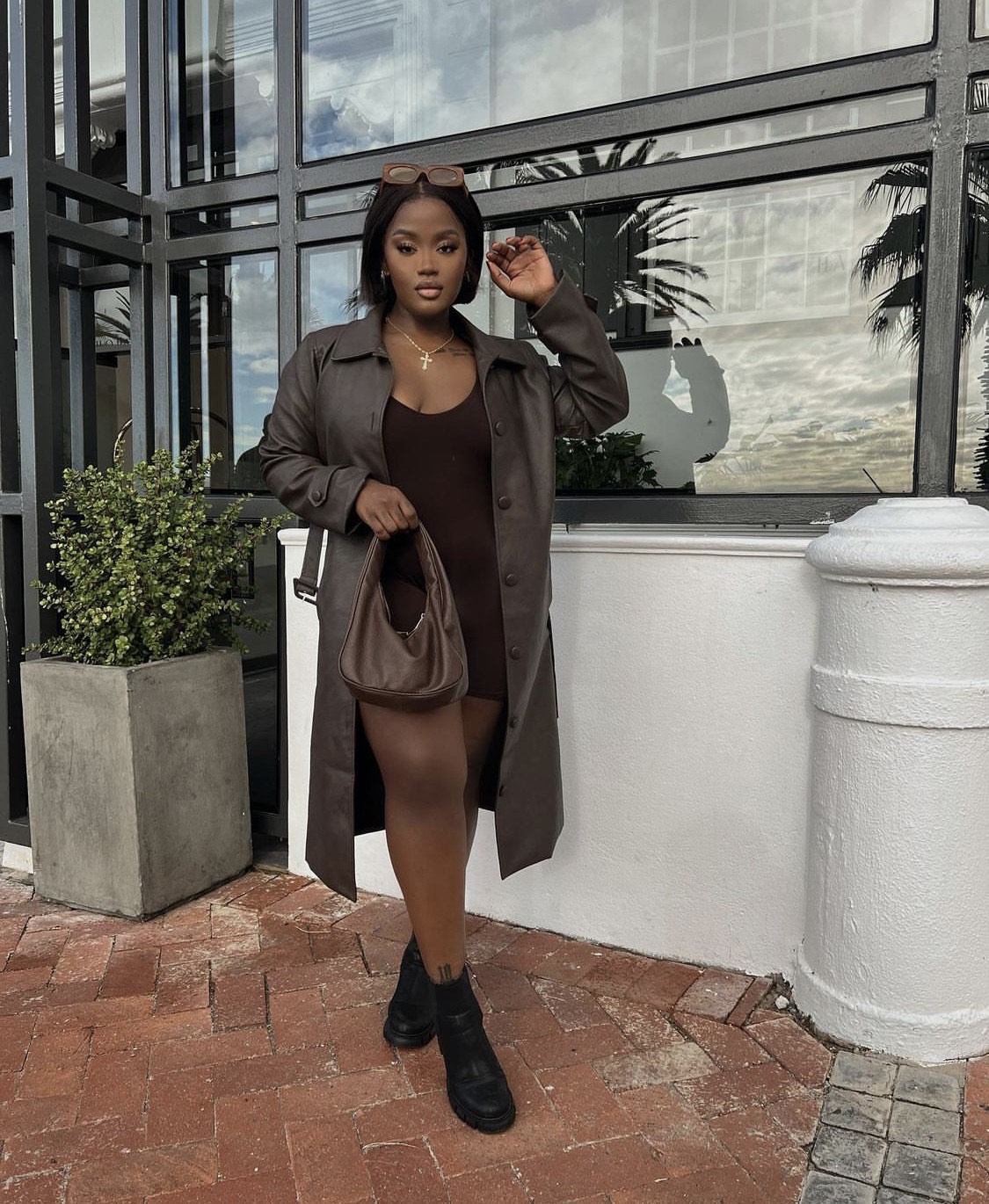 Why you'll want:
Many leather trench coats are seen as the perfect transeasonal garment, allowing customers to have the item as a summer and winter option. The coat fits right as a winter layer, it fits in with the ongoing trend that has seen workwear become increasingly casual.
Where we've seen it:
The leather trench coat was spotted on multiple runways for the A/W22 Season. Louis Vuitton, Acne Studios, Burberry, Superbalist and ZARA each presented a well-structured version of the silhouette, giving it a whole new feel through the proportions and abstract fastenings. On the other side we have seen our favorite influencers showing us how they style their leather trench coat in different ways.
How to style it:
There are a multitude of ways to style the leather trench coat. Many of which involve layering and experimenting with this versatile garment. For cold days the coat can be worn with a warm sweat suit and a pair of sneakers. For a more chic look, the coat can be paired with matching leather pants and a stain shirt with a pair of heels. For the summer the item can also be worn with a shirt dress and a pair of over the knee boats.