With the winter months just around the corner many brands are gearing up with full offerings of warm winter ranges. And joining that bandwagon we've got fresh local streetwear brand, Yeye Clad as they officially release their 2021 winter capsule.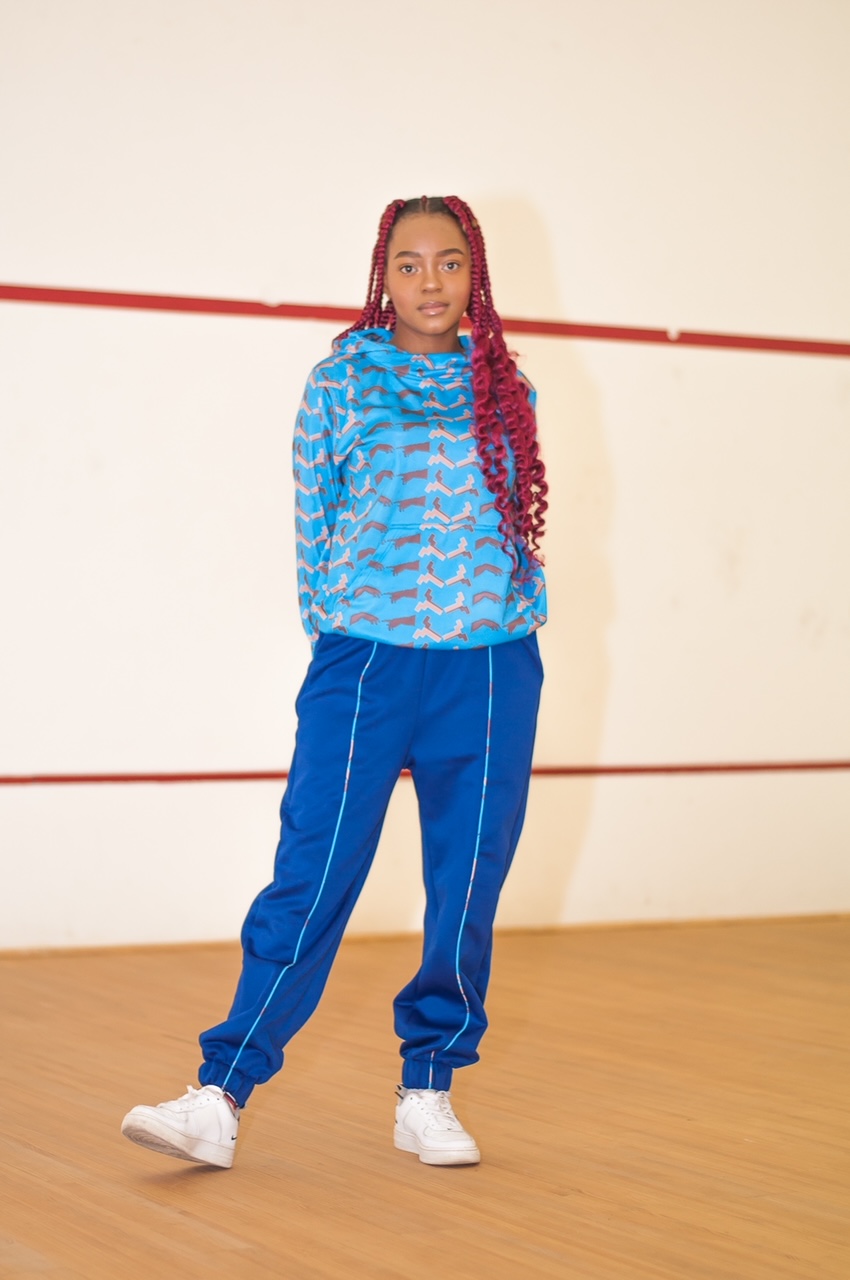 Titled, African Soil the capsule is made to showcase and celebrate African creative juices that express the capabilities of thinking outside the box as well as going against the norm. This art work is named "THE TOUCH" representing a time where we all want to touch but can not due to the circumstances caused by the global COVID-19 pandemic. As such, the print featured on one of the main pieces includes hands reaching out to touch while also keeping to the signature Yeye Clad pattern that fans know and adore.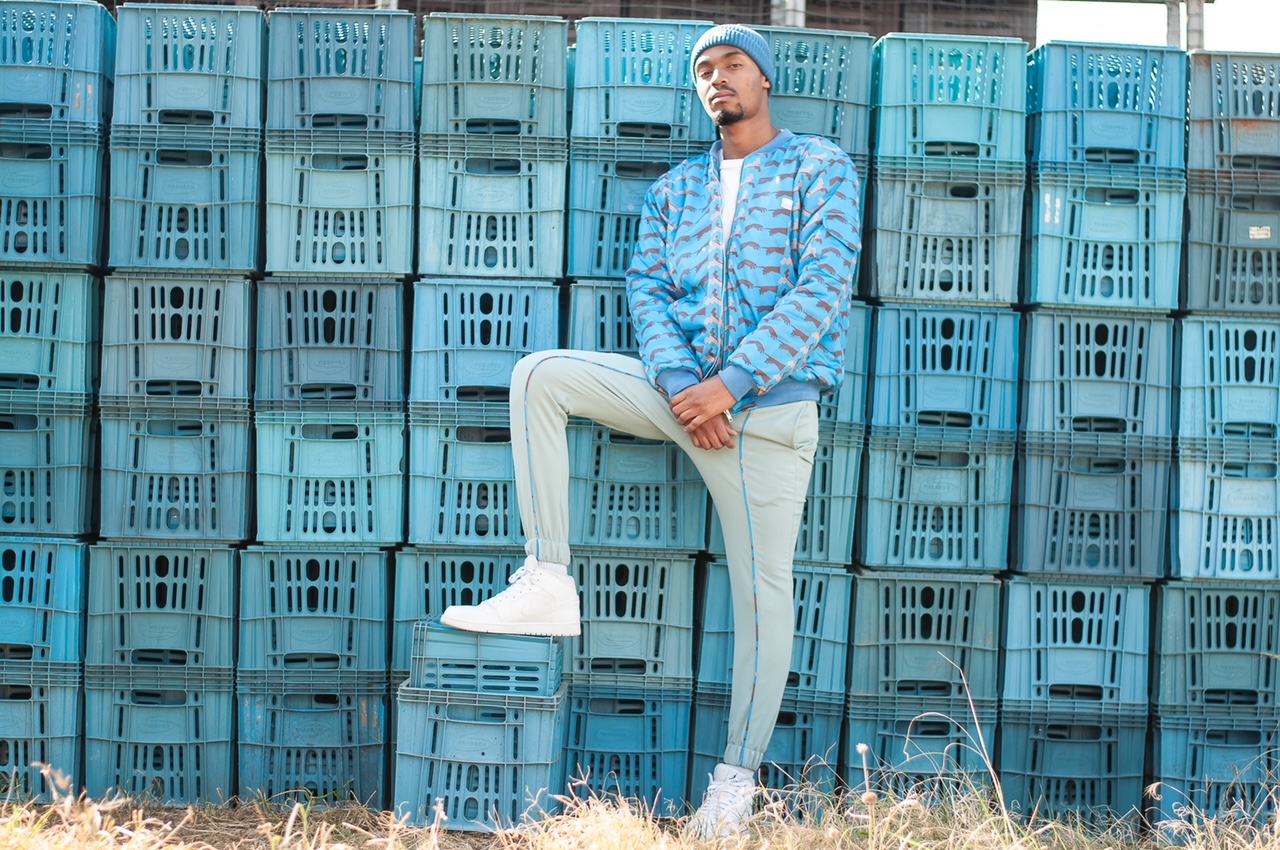 As for the colourway design, fashion lovers can expect cool shades of icy blue and grey. However, as soon as you turn the bomber inside out wearer are met with a vibrant pop of orange quilted fabric.
As an easy to style capsule, the garments can be paired with just about anything especially essential items which complement the capsule pieces very well. Such items include basic white t-shirts or matching white kicks as seen and style above. But of course should you wish to be more adventurous, the collection is great for colour blocking and trying out other creative and colourful styles.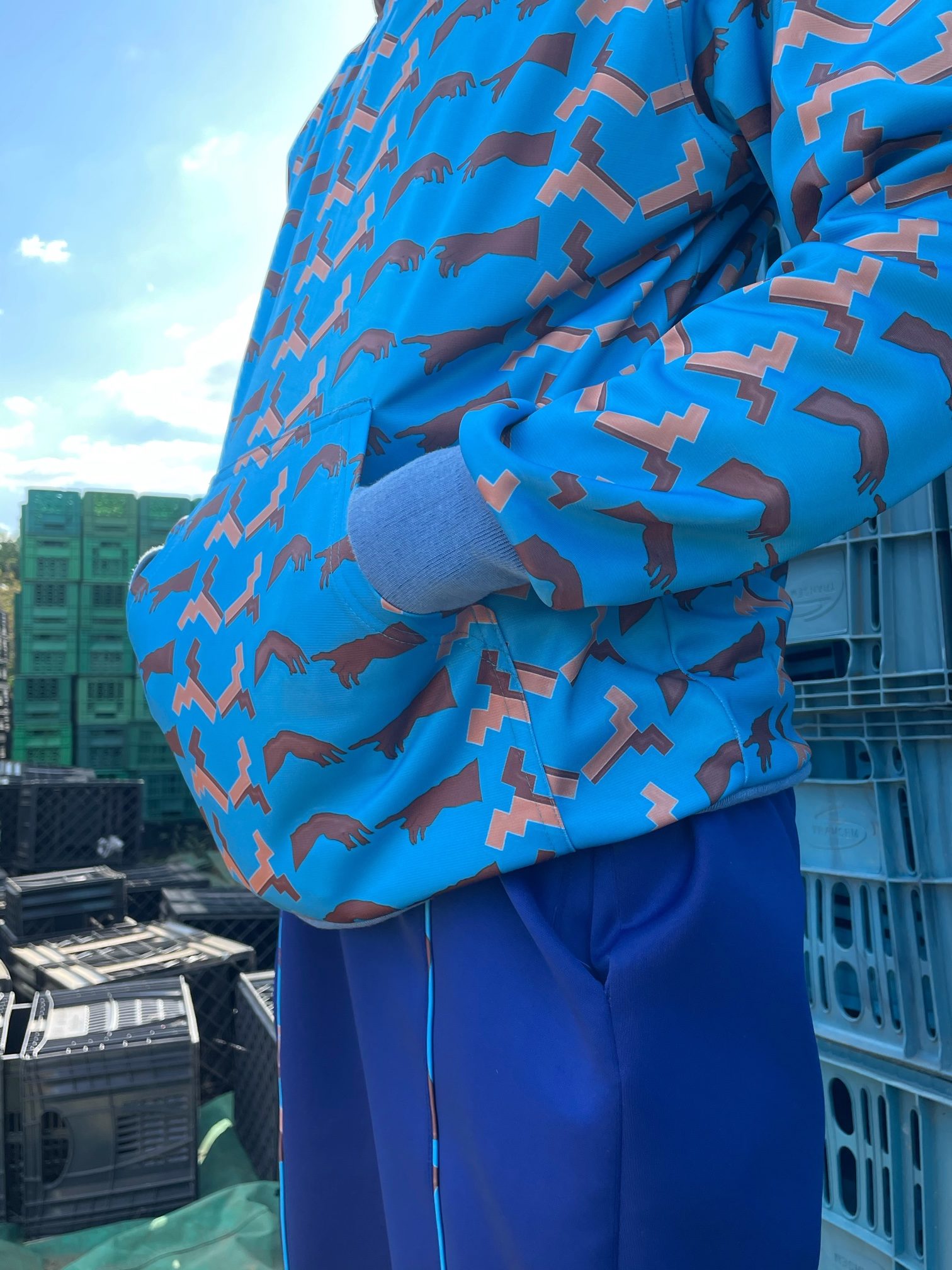 With that said, make sure you don't miss out on this warm and stylish winter capsule by Yeye Clad by checking it out on their website at www.yeyeclad.com.