#TrendAlert: Lerato Kganyago Knows How To Rock A Tulle Skirt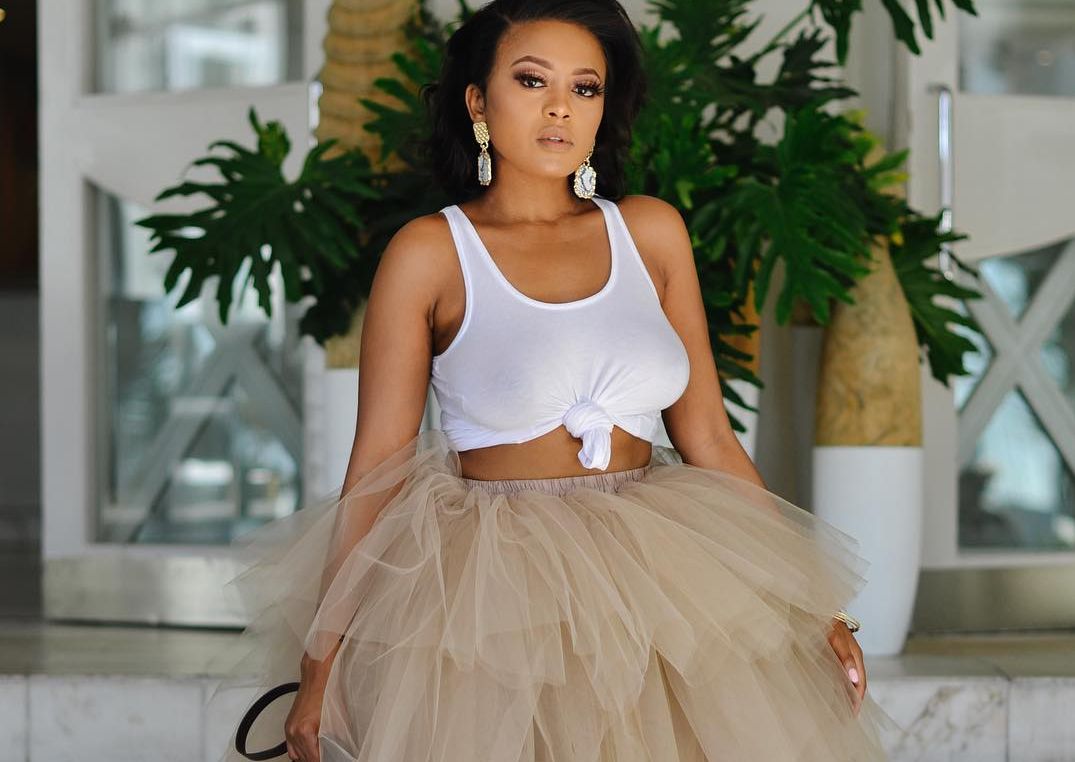 Lerato Kganyago is a fashionable star you need to follow.
Lerato Kganyago was recently spotted wearing a futuristic item that many people can't pull off, The former beauty queen is deemed as one of the country's most fashionable stars and this massive grey tulle skirt is a favourite!
The Metro FM personality added a tasteful urban twist to the classic item as she paired it with a standard white vest and matching designer shoes and handbag.
It's a CHOOSEDAY! I CHOOSE to dress up,
She wrote on Instagram.
Kganyago is a fan of all things good and dandy!
Are tutu's the next staple in your wardrobe? Here's how you can dress it up:
Nothing epitomizes cool like a plain white sleeveless vest. This popular item from Jet must be in every girls wardrobe and can be worn with anything.
Price: R49,99
Who said tulle skirts are for ballerinas or bridesmaids only? Try this soft layered playful skirt from Superbalist. You can opt to pair this skirt with a structured, cropped denim or leather jacket to add a bit of spunk, add a pair of heels or converse sneakers for variety.
Price: R174
What do you think of this look?
Facebook Comments