As we are approach the closing of the phenomenally successful solo exhibition "A Place Called Home", Trevor Stuurman together with the Botho Project Space team recently announced the finale Sunday Best Experience taking place this weekend.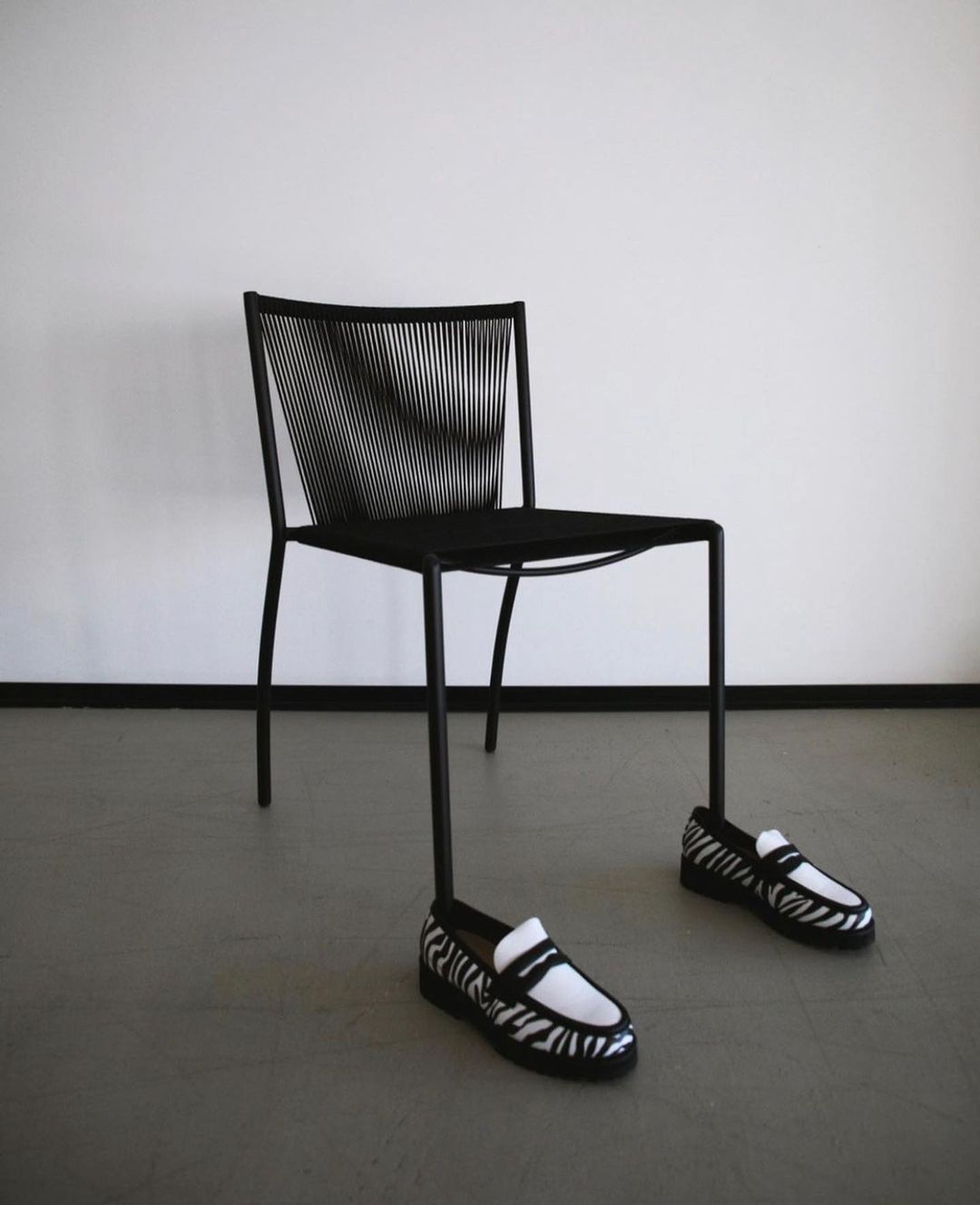 Aptly themed SUNDAY BEST, these specially curated experiences will be set in the beautiful garden of the home where Trevor's exhibition is currently being hosted in Parktown, Johannesburg. The day will not only be filled with great art but also music, layered with conversations, and of course amazing food.
Closing off the last weekend of the exhibition with an even more festive and celebratory  SUNDAY BEST experience, quintessential South African powerhouse artist Zoë Modiga will head the day. Drawing from human experiences, identity and storytelling, she creates a distinct sound to communicate a modern, evolving African story without losing its essence. Additionally, culture curator and DJ Lelowhatsgood will provide the tunes for the rest of the chilled afternoon. Renowned food extraordinaire Chef Mo will be preparing scrumptious dishes fit to celebrate home!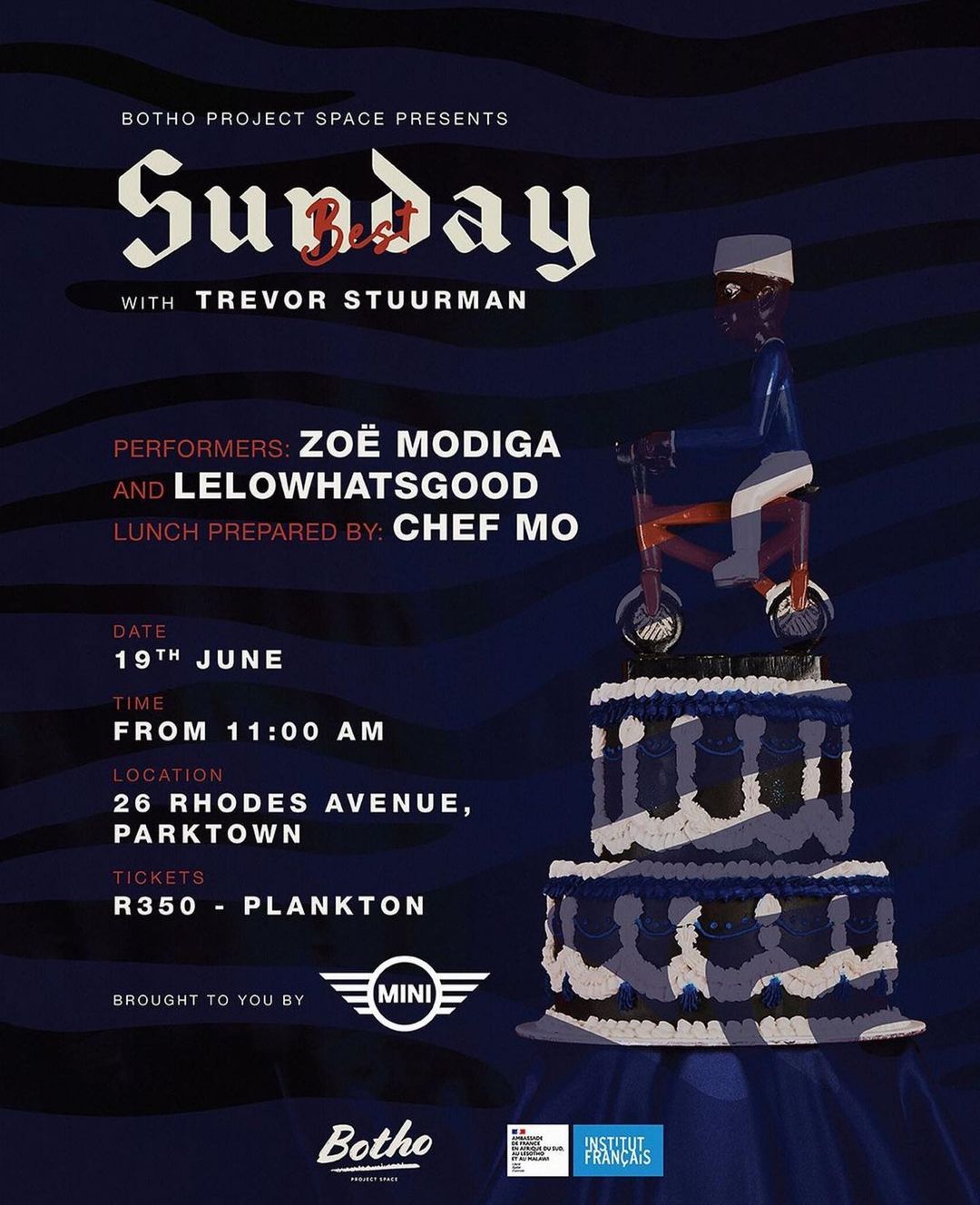 "As a brand that's driven by collectivism and diversity, MINI is the perfect partner for the SUNDAY BEST experiences. At the core of MINI's philosophy is what they call Big Love – the notion that the more unique each individual is, the more extraordinary the collective becomes. Within the context of Trevor's personal space and artistic concept, MINI finds itself comfortably at home and able to bring Big Love to life in an authentic and meaningful way".
– MINI South Africa Brand and Marketing Manager, Naki Nepfumbada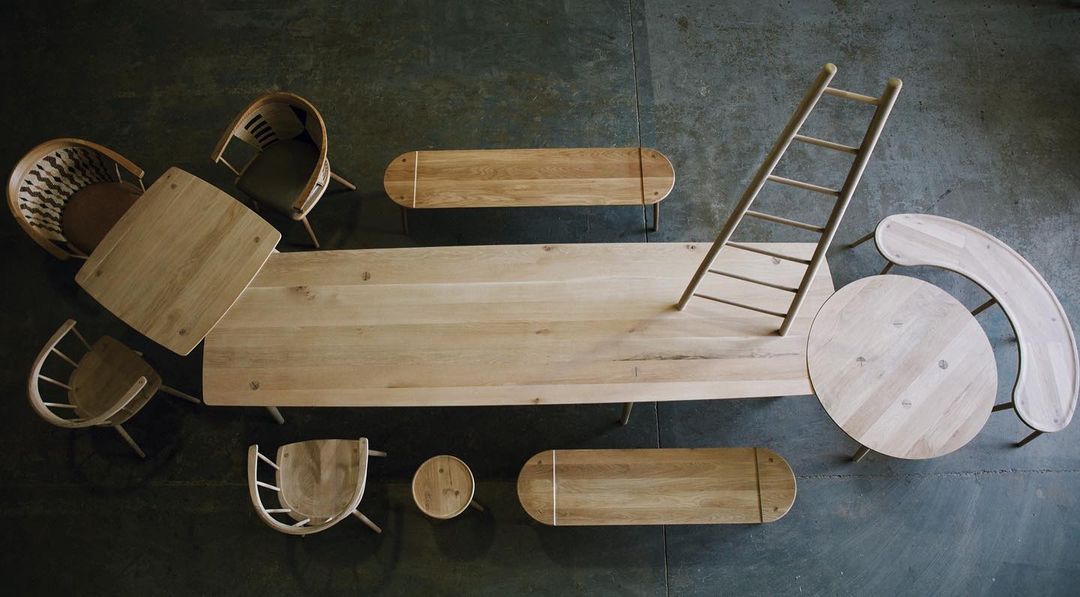 Tickets will be available at www.plankton.mobi and will include access to the exhibition, a Sunday Best meal, Live performance and Drinks (limited). The SUNDAY BEST experience has been made possible with support from MINI South Africa and Instituts français .
"We at the French Institute and at the Embassy of France in South Africa are thrilled to support and enjoy a wonderful afternoon of gastronomy, cuisine, music and art. This is an event that demonstrates how much South Africa shares with France and how rich and creative our relationship can be." 
– Cultural Attaché and Deputy Director of the French Institute of South Africa (IFAS), Sophie Boulé