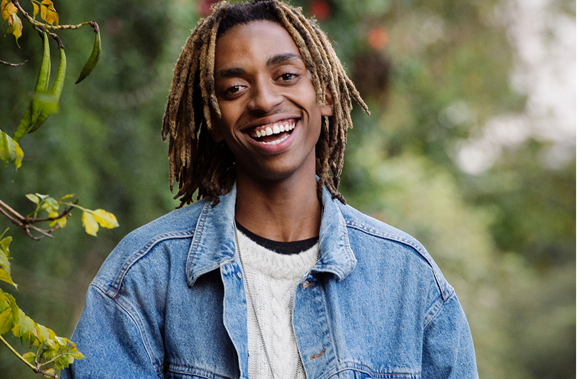 Trap music is trending hard right now! Everybody is either making this type of music or just bumping it hard in their homes, cars and parties. I don't know if it's a coincidence or what but why do all artists that make trap music have gold tipped dreadlocks…conspiracy perhaps? We'll save that for another time.
One artist who is breaking into the industry is TTGO. Thato Sibanda also known as TTGO is a 21 year old Artist from Pretoria, South Africa. Like with most musicians, TTGO fell in love with music at a young age and has since decided that this is the path that he will follow. Coming from a family that has no previous musical history his musical journey has been almost inseparable from his life journey because he is the first to open up a musical door for his family.
His come out track is called Mfana Pitori which means "boy from Pretoria" and it is an ode to the city he grew up in, the Cap City. The track, it's about the usual: The partying, getting the money also about how dope he is and how much 'they" love him. I suppose since he is just breaking into the scene, he needs people to know that he's cool and living the life.
The track has heavy influences from artists such as Aesop Rocky and Wiz Khalifa. The beat is nice, with the heavy baseline and the bouncy hi hats. His debut EP TTGO The Nomad was released about a year ago and has some nice gems that show off his lyrical skills.
To get in touch with TTGO or get his music, hit him up on his Facebook Fan Page Or his Official Twitter Account. You can also check out his Snapchat: ttgo17 and Instagram Account: ttgo_mfana_pitori
Check out his unofficial anthem for all Pretoria peeps and tell us what you think of it
[soundcloud url="https://api.soundcloud.com/tracks/266110392″ params="auto_play=false&hide_related=false&show_comments=true&show_user=true&show_reposts=false&visual=true" width="100%" height="450″ iframe="true" /]