One of the latest technologies to come from CES 2020 is giving us "The Jetsons" feels with its futuristic look and advanced functionalities. We're talking about the Hachi Infinite Projector which can turn any surface into a touchscreen.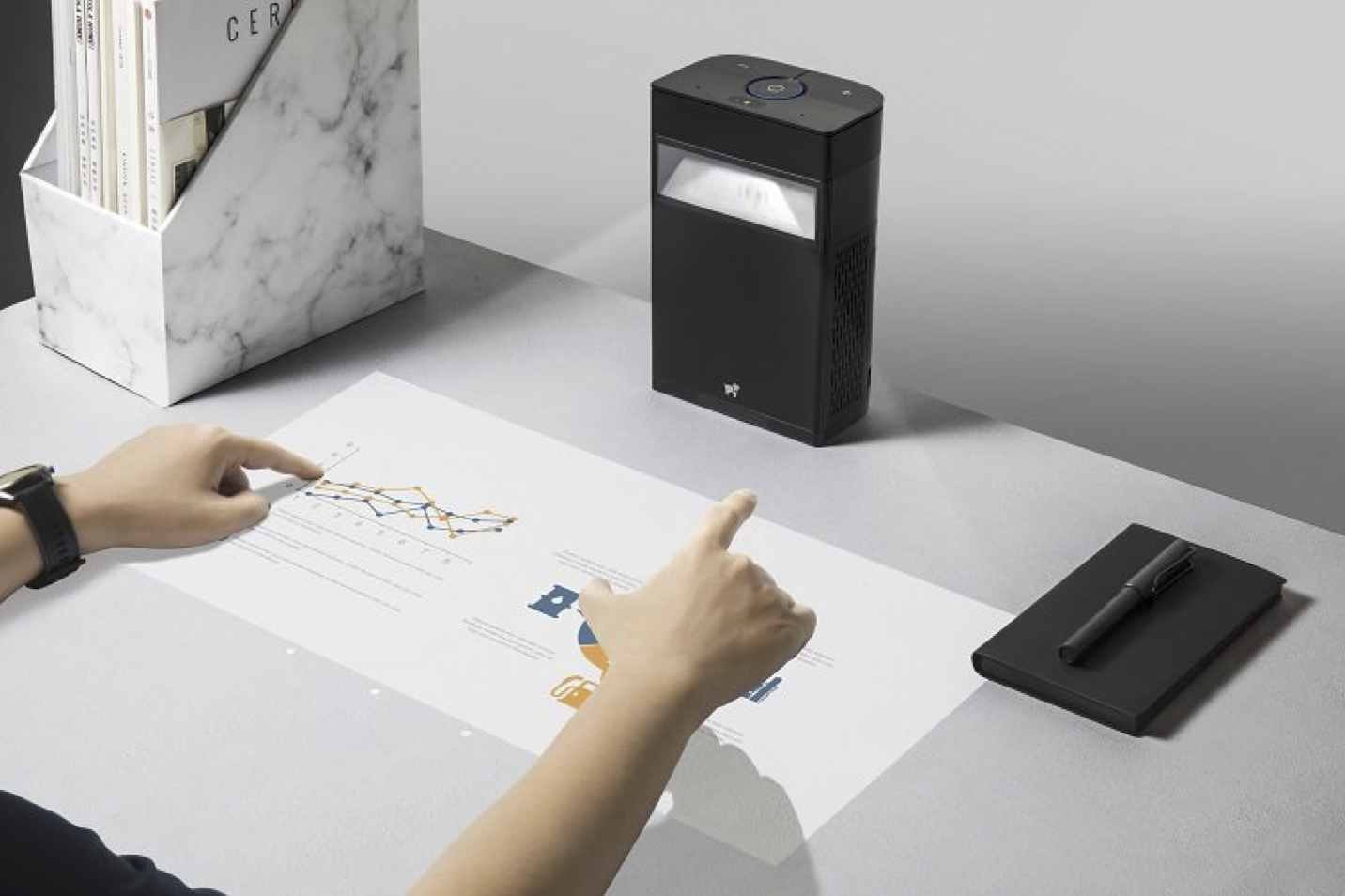 The device works by using the brand's very own multi touch technology called Any Touch of which it combines with smart vision to deliver a responsive projection on many types of surfaces. The projector also extends itself by supporting voice control via Amazon's Alexa assistant and can also be used with a variety of different third part apps such as Microsoft office tools as well as other games. Weighing in at less that 1.5 kilograms, the projector can pair wirlessly with iOS and Android devices.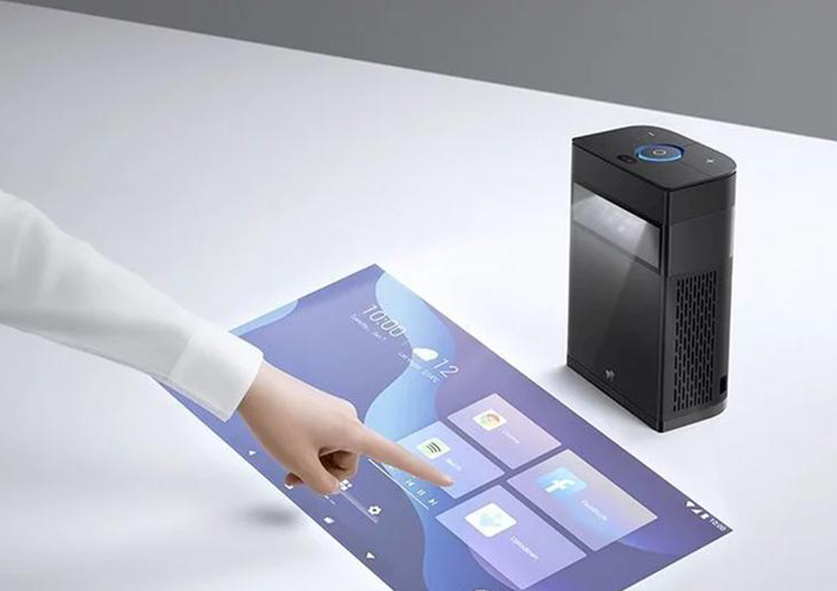 In addition to the above mentioned features, the device also contains a built in battery, HD display, microphone, eight megapixel camera, two 5W speakers as well as a Qualcomm Snapdragon 670 eight core processor.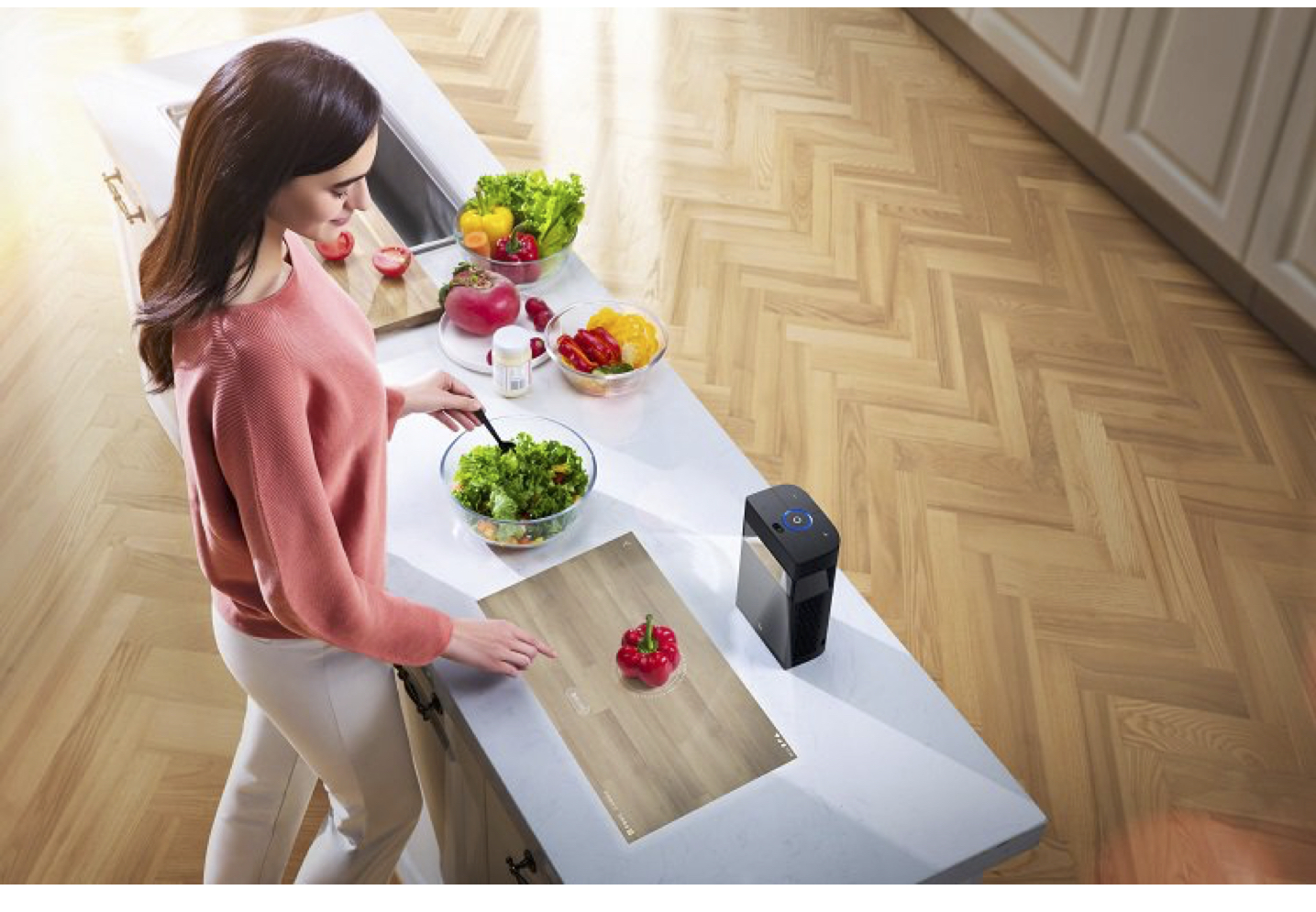 According to Hachi, the uses for the high tech projector are endless with the brand showcasing the many possibilities. For personal use, the projector could be incorporated into everyday living by simply bringing it along to meetings, letting children use it for entertainment purposes such as drawing or playing games or simply use the machine to help you out in the kitchen as shown above. For businesses, the projector could be incorporated to enhance customer experience, especially within spaces like the fashion retailing department which has really been embracing technology as a way of doing business lately.
Although the Hachi Infinite Projector is set to go on sale at the end of CES 2020, with devices expected to reach their customers by May 2020, prices have still yet to be announced. To see this futuristic piece of technology in action, make sure to check it out here.