Twitter reviews A-Reece and Mash Beatz's joint album, Reece Effect and the it doesn't look pretty
A-Reece has been hinting at his latest project, Reece Effect for a while now and today he finally unleashed it. The album is a joint effort between himself and his equally talented long-term producer, Mashbeatz.
Knowing the kind of heat these two cook, this one was expected to be a special one. Apparently, Twitter disagrees in a stream of tweets that seemed to have made the album name trend for the better part of the day. Here is why the fans are not feeling it.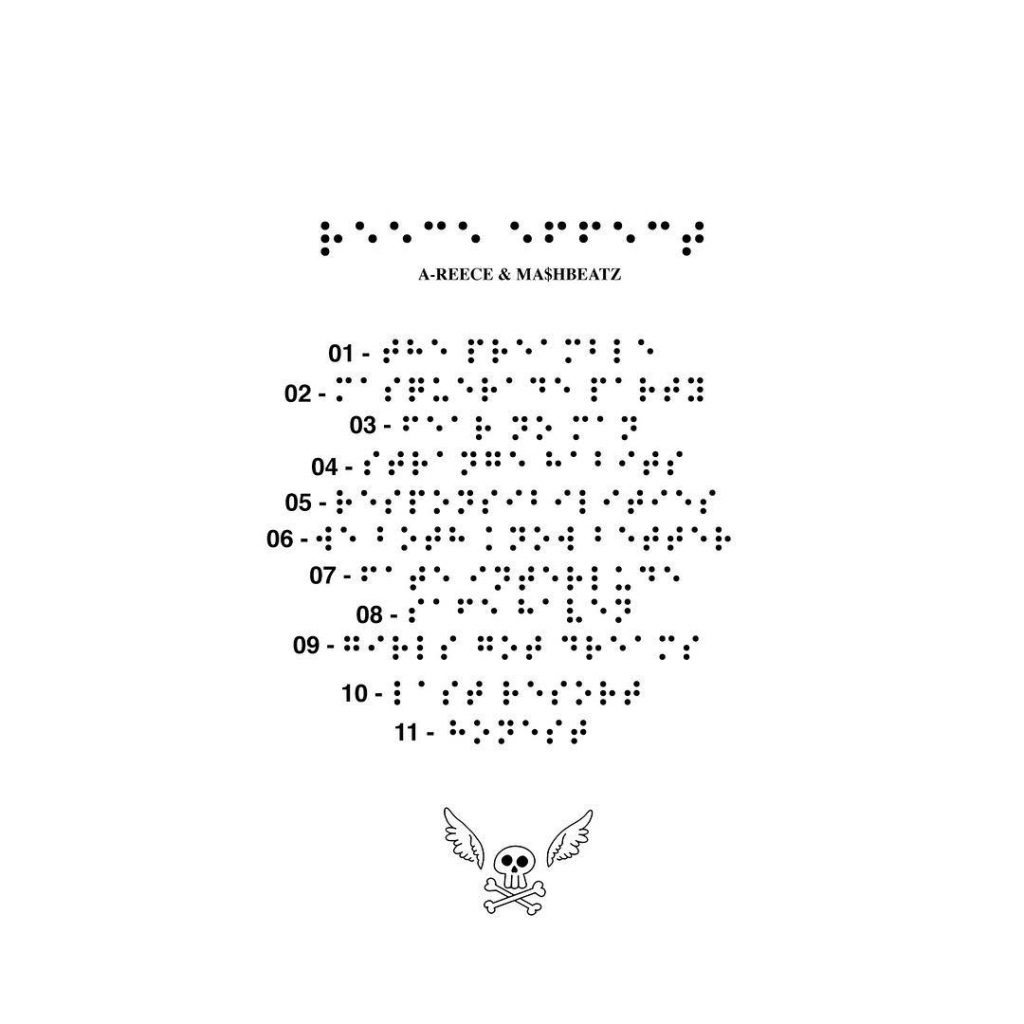 This album is a far cry from what A-Reece has been known and loved for
The fans were not impressed with the sound the album took as well as the fact that they felt disrespected by A-Reece. Some expressed that they feel like A-Reece has fallen off and doesn't sound like himself. And others even suggested that the A-Reece on Paradise, his first album, is way better than this new Reece.
"We miss those smash hits/club bangers that made us fall in love with your music. This slow motion ish ain't doing nothing to me"

He is putting his The Wrecking Crew members on every song and it's holding him back
Other fans expressed that A-Reece is doing way too much for his TWC crew than he does for himself and that is messing with his brand and more importantly his music. For example, 5 out of the 11 tracks on the album features one or other member of TWC.
"A reece should stop disrespecting Slimes. He is doing too much for his crew and we dont wanna hear them anymore them niggas are boriiiiiing. I hate to say I miss the Ambitiouz Areece. The paradise Areece Not this drug Dealer Areece…"
"We cannot protect A-Reece at all costs while he do not want to protected…His crew is holding him back but still he keeps on putting them on his songs #ReeceEffect"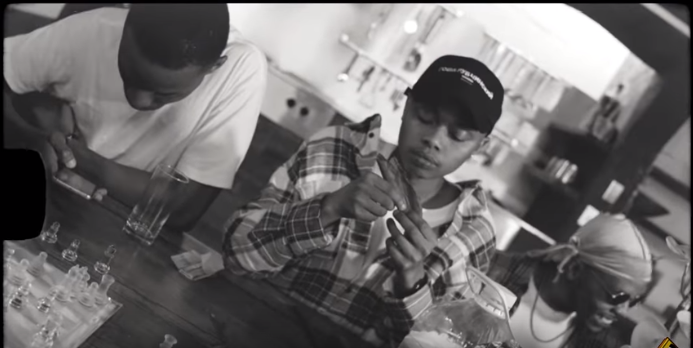 He is starting to sound monotonous in his music
A-Reece is a celebrated rapper with a formidable catalogue of music but his fans feel like his style of making music has become monotonous. Besides the features ruining things for them, fans found nothing exciting about Reece Effect. To them, it sounds the same as the previous songs he has dropped.
Not all things are looking bleak though as Reece's die hard fans came out to support him and show him love. He even stood his ground and asserted that nobody is forced to listen to his music.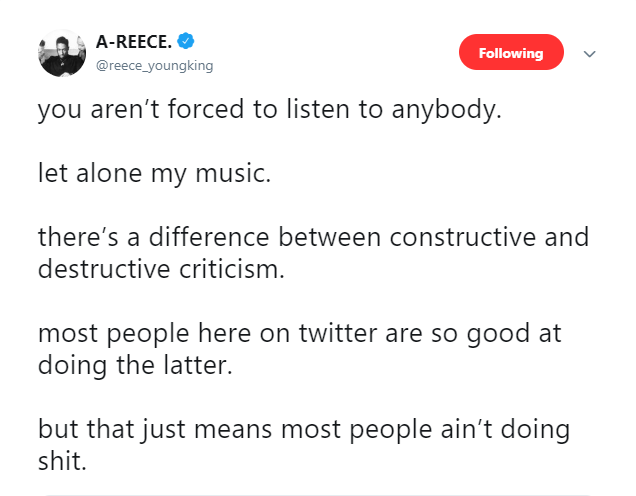 Have you heard Reece Effect? What do you think?