Twitter Reacts To DJ Zinhle's Reality Show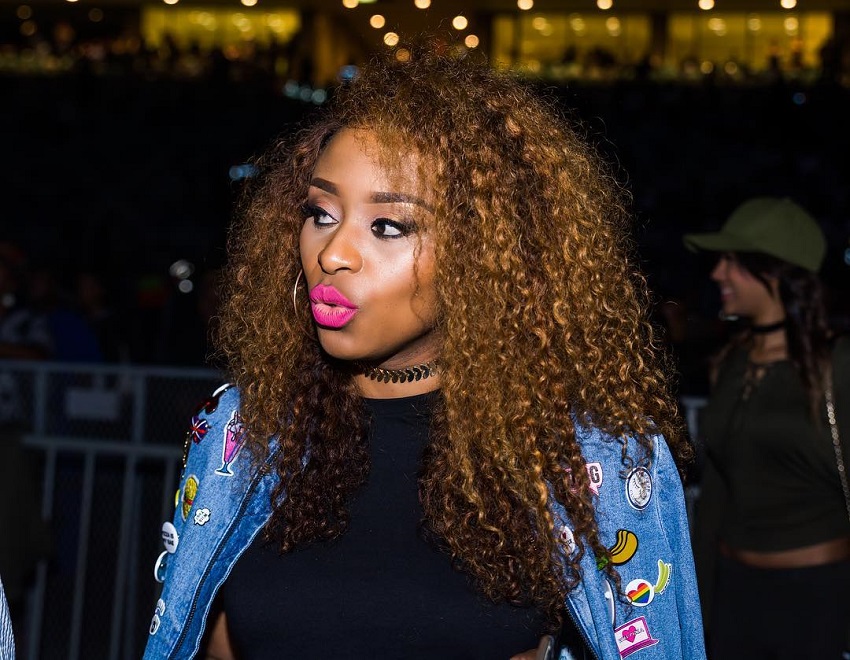 After the long wait, DJ Zinhle fans were finally treated to the star's reality show, which aired for the first time on SABC 1 last night. The show called It Takes a Village sees Zinhle return to her home town of Dannhausser, Kwa-Zulu Natal where she works hand in hand with various local stakeholders to help empower the young women of the area.
While fans also get to see a glimpse of the private DJ's upbringing and life, the aim of the show is to help deal with the social ills that have affected the young female population of this former coal mining town.
Mzansi will see Zinhle lend a helping hand to tackles a number of social issues that have befallen the youth of Dannhausser. These include poverty, unemployment, teenage pregnancy and substance abuse.
Tweeps lauded the DJ for the great work she was doing and took to the platform to share their reactions. Peep what they had to say.
My father never watches TV but #ItTakesAVillage caught his attention u doing Good 4 the community @DJZinhle

— Gontse Nkomo (@Gontse_Nkomo) November 8, 2017
#ItTakesAVillage …..Wooow👏👏👏👏what and inspiring story, you such a phenominal woman, May God grant u& bless u abundantly *👌❤💓💞 pic.twitter.com/zlThbMfAU8

— pooshy (@poshtasty) November 8, 2017
At last a reality show that deals with real issues affecting women in our society and actually doing something to help them regain back confidence and self-esteem to pride themselves as women of value👌 #ItTakesAVillage @DJZinhle

— B¤ity_Mel¤ (@Boity_Rams) November 8, 2017
Thank you Queen!! We are glued to our screens! #SABC1 #ItTakesAVillage Congrats to you for being consistently inspirational ❤👏👊 https://t.co/6z0muKWj5Y

— #BusiswaBazoyenza (@busiswaah) November 8, 2017
We need more selfless celebs like Dj Zintle. She's giving back to her community. That's dope. #ItTakesAVillage

— Sakhekile Mafu (@SimplyS_Kay) November 8, 2017
The last time I watched a show like this was with zola7.. Thank u mommy @DJZinhle #ItTakesAVillage…wow!!

— 🎓🌼Dineo (@Dinny_hopeful) November 8, 2017
@DJZinhle on @Official_SABC1 right now! You're so amazing. Love you looong time 🅰❤

— Andile Ncube (@AndileNcube) November 8, 2017
Is it safe to compare #Ittakesavillage with that other show: forgot its name; that one abt the champagne wat wat or its too soon😂 pic.twitter.com/lZtJ7eAZlv

— MollyK (@thatzimlady) November 8, 2017
A troll or two was on duty, though, and made their presence felt too.
It seems like this show is not about helping the people In KZN it's about boosting Zinhle's ego #ittakesavillage

— #ShotsFired (@DrShakes_SD) November 8, 2017
Dear SABC
Every Wednesday you had one extra viewer. It was me, coming to watch #Khumbulekhaya now there is this #ItTakesAVillage
Sorry DJZinhle I like you but Khumbu is life.
Disgruntled viewer

— Wandile (@wiseprince) November 8, 2017
Kudo's to Zinhle for giving back to the community and making a difference in people's lives. How did you find the first episode of DJ Zinhle's reality TV show?
Facebook Comments