When level 5 restrictions saw the non operation of many physical fashion stores, Under Armour decided to get innovative with technology by creating a safe shopping environment for their customers through virtual technology .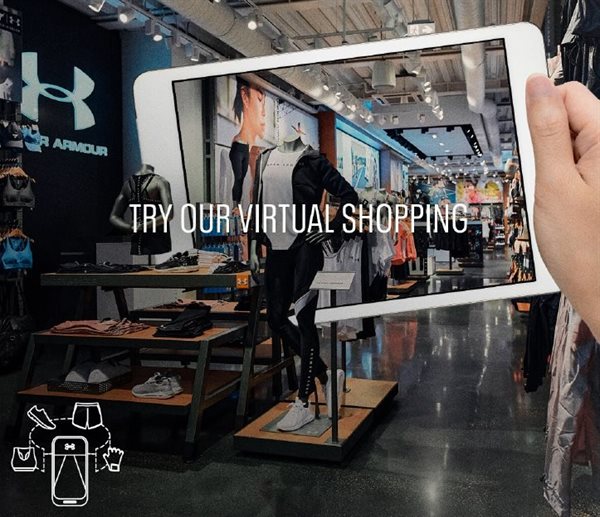 According to the head of marketing for Under Armour, Lorrianne Cloete, the distributor of Under Armour in South Africa, Apollo Brands was challenged by its MD, Gareth Kemp to find new solutions around the level 5 lockdown problem.
As a result, the team came up with four brilliant ways in which customers can still stay safe and shop Under Armour. They include a home service, a corporate shopping experience through Under Armour's mobile store, a private in-store shopping session as well as the very exciting virtual shopping consultation with one of the brand's sales assistants.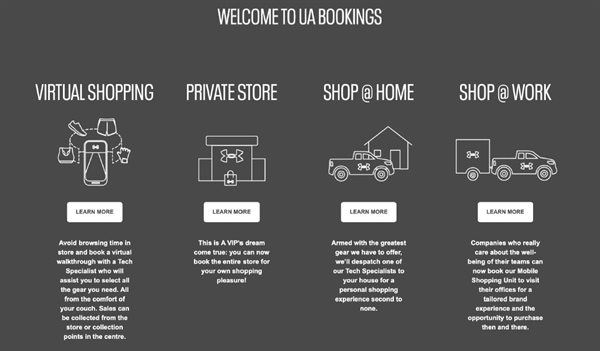 In creating these innovative shopping ideas, Under Armour South Africa was the first to implement these exciting retail formats following their very successful launch earlier this year in May. Since then, numerous other markets have followed in their example by also incorporating more technology within their retailing retail stores.
Speaking on the brand's ideas, Lorrianne Cloete had this to say:
"Our store staff are more than sales consultants, they are tech advisors and so virtual shopping facilitates this technical advice experience which is limited on an e-commerce platform. So, with virtual shopping, you get the service level of a full retail experience, but online."