Mbatha took part in the Africa Dialogue Series 2019 In New York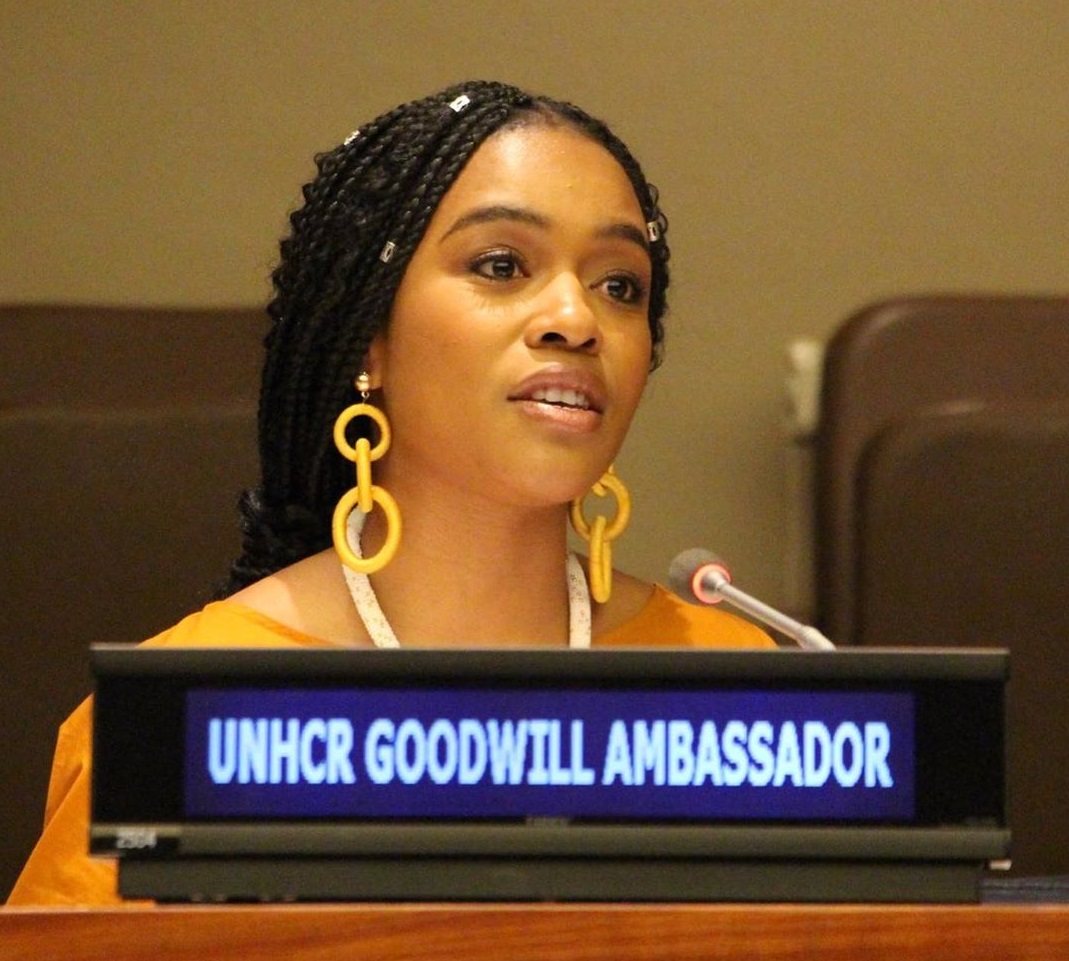 UNHCR Goodwill Ambassador Nomzamo Mbatha makes her voice heard.
She was invited by the UN Office of the Special Adviser on Africa and Under-Secretary General, Ms. Bience Gawanas, to moderate and participate at this year's Africa Dialogue Series, on the 2019 theme of "Towards Durable Solutions for Forcibly Displaced Persons in Africa".
In view of her experience in the area of displaced persons and the protection of vulnerable persons in the refugee camps, importantly her commitment to empower young people, through improved access to education and business opportunities – she was invited to contribute at the session on Transforming the Narrative: the contribution of the Youth in Africa and the Diaspora to sustaining peace and development.
The panel kicked off with a powerful statement by United Nations Deputy Secretary-General H.E. Ms. Amina J. Mohammed, who is known for her passion for youth causes.
Miss Mbatha shared her personal experiences on her various missions to refugee camps and interacting with private sector stakeholders in funding and investing towards the alleviation of dependency and despondency of the refugee.
Mbatha implored the delegates and global viewers of the panel discussion to seek tolerance and compassion when engaging on the refugee plight:
When we invest in refugees, we invest in people, we invest in their dignity which goes a long way towards restoration of their lives
The Africa Dialogue Series 2019, put special emphasis on shared responsibility and highlighted the practices and lessons learnt in African countries hosting refugees as a sign of African solidarity. Earlier in the day, United Nations Secretary-General, Antonio Guetteres kicked of the dialogue by highlighting that "African countries have a long record of keeping their borders, doors and hearts open to refugees."
Miss Mbatha, further added on to this by stating that as the youth of Africa, displaced on the continent and across the diaspora;
We must change the narrative through collaboration and not function as individual entities, but rather as a united collective and showcase our emotional intelligence. There is more achievement in collaboration than there is in competing
To view the Africa Dialogue Series 2019, please visit http://webtv.un.org/live-now/watch/part-2-africa-dialogueseries-2019-theme-towards-durable-solutions-for-forciblydisplaced-persons-in-africa/5689654742001
Facebook Comments