Mhaw Keys released his debut album almost three weeks ago now and we have had some time to listen and digest its contents.
Hailing from the mountainous landscape of Botshabelo, Free State, you might remember Mhaw Keys from his performance on one of the biggest songs to come out of the first Scorpion kings, 'Koko'. A harmonic fellow that harmonizes his lyrics without really annunciating his words. Which focuses more on the feeling of the song more than the contents in the lyrics.
Mhaw Keys – The OutCast  EP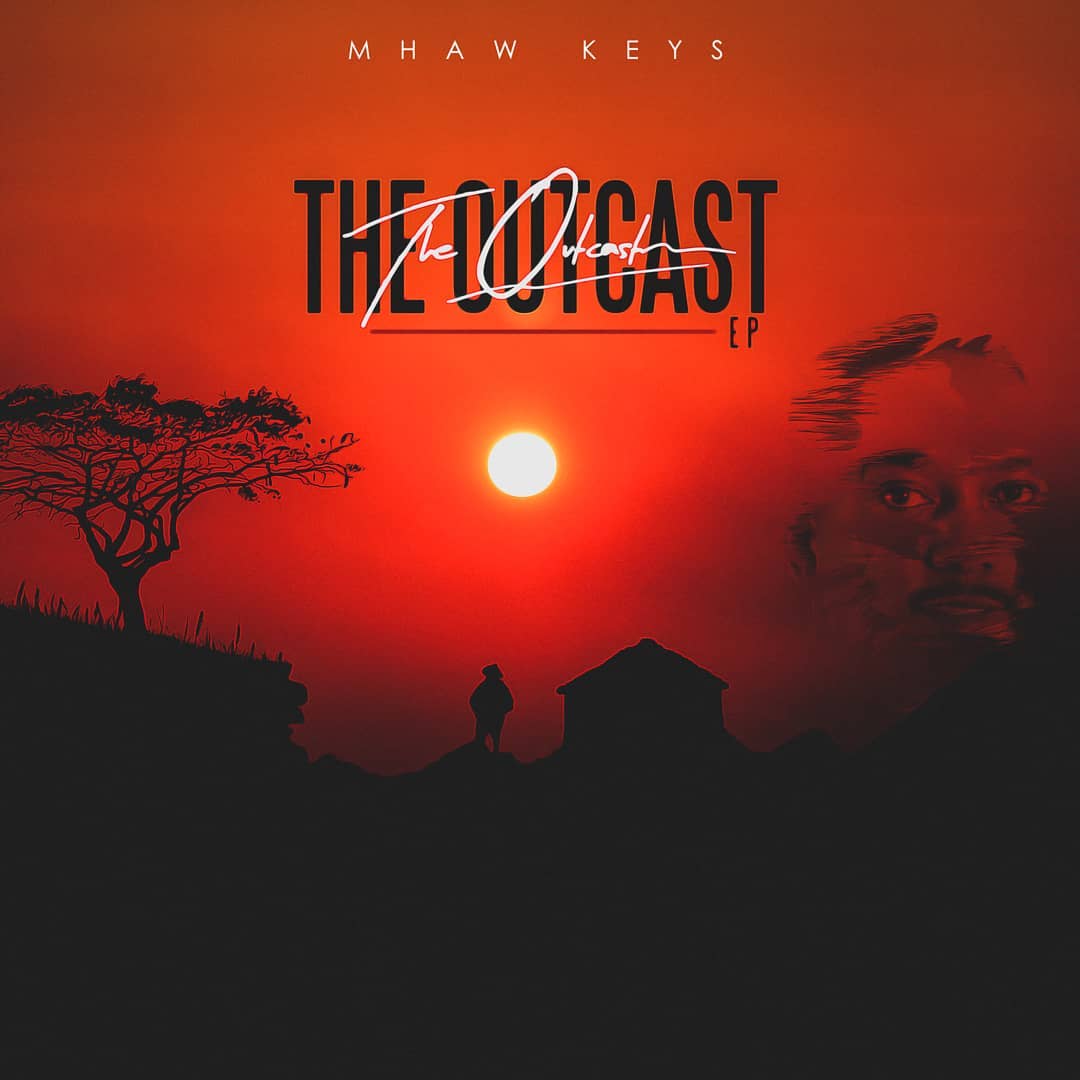 The EP kicks off with a reprised version of 'Nokkhuda' performed over Church-like Organ keys that loosely resemble those on Goapele's Closer. The borrowing of all-time classic songs is also a trend that you will notice throughout the EP. Like the title song borrowing from the from Henrik Schwarz remix of 'voi voi me' which also shows up again in 'Umamakhe' featuring De Mthuda. Umamakhe is by far the most interesting mashup in the EP due to its brave mash-up of arguably two of the biggest songs of all time. One coming from the realm of Kwaito, a song that represents the hit tv series Yizo Yizo, Ghetto Fabulous. And the other from the same song sampled in the title song.
A true show of courage, because if he had gone wrong with any of the simpled inspirations it would leave the EP sounding almost blasphemous to the classic records he sampled. The only concern we have with this EP is the saturation of samples and recreation of songs that already exist. This can possibly distract from the underlying originality of the EP itself and paint Mhaw Keys as uninspired. However, this is something that we can live with.
Standout tracks
Lebala Kanna (feat. Kabza de small, Howard & Shasha)
A soulful offering that straddles the line between being an Afro-pop and an Amapiano track all at once. The combination of ShaSha, Howard, and Mhaw Keys vocal on the track elevates the song from being just another average song.
Umamakhe – (feat. De Mthuda)
The song that mashes up two of the most prominent samples into a single song and does not budge under that weight of its samples. Even though the duo could've done more to make it their own, the song is still a wonderfully put together song and is enjoyable.
Mwari (feat. Vigro Deep)
It just seems like Vigro Deep can't do any wrong lately and this song is no exception as well. His moody sound contrasts with the opening track to the EP as the closing track.