Kabelo Oageng better known as Notshi is an artist is known for his clean Motswako flow and he is never too shy to tell it like it is. No stranger to the music scene, Notshi has worked with the finest in the Motwako music scene name; Mr. Mofame, Maxhoba, Khuli Chana, Mr. Mo Molemi, and Towdee of Morafe fame.
Notshi hails from Itsoseng township, near Mafikeng, North West in South Africa. Growing u in the streets of Itsoseng with the hope of one day becoming a big player in the music industry, Notshi participated in cyphers where he honed his skills and as a rapper and gained his street cred.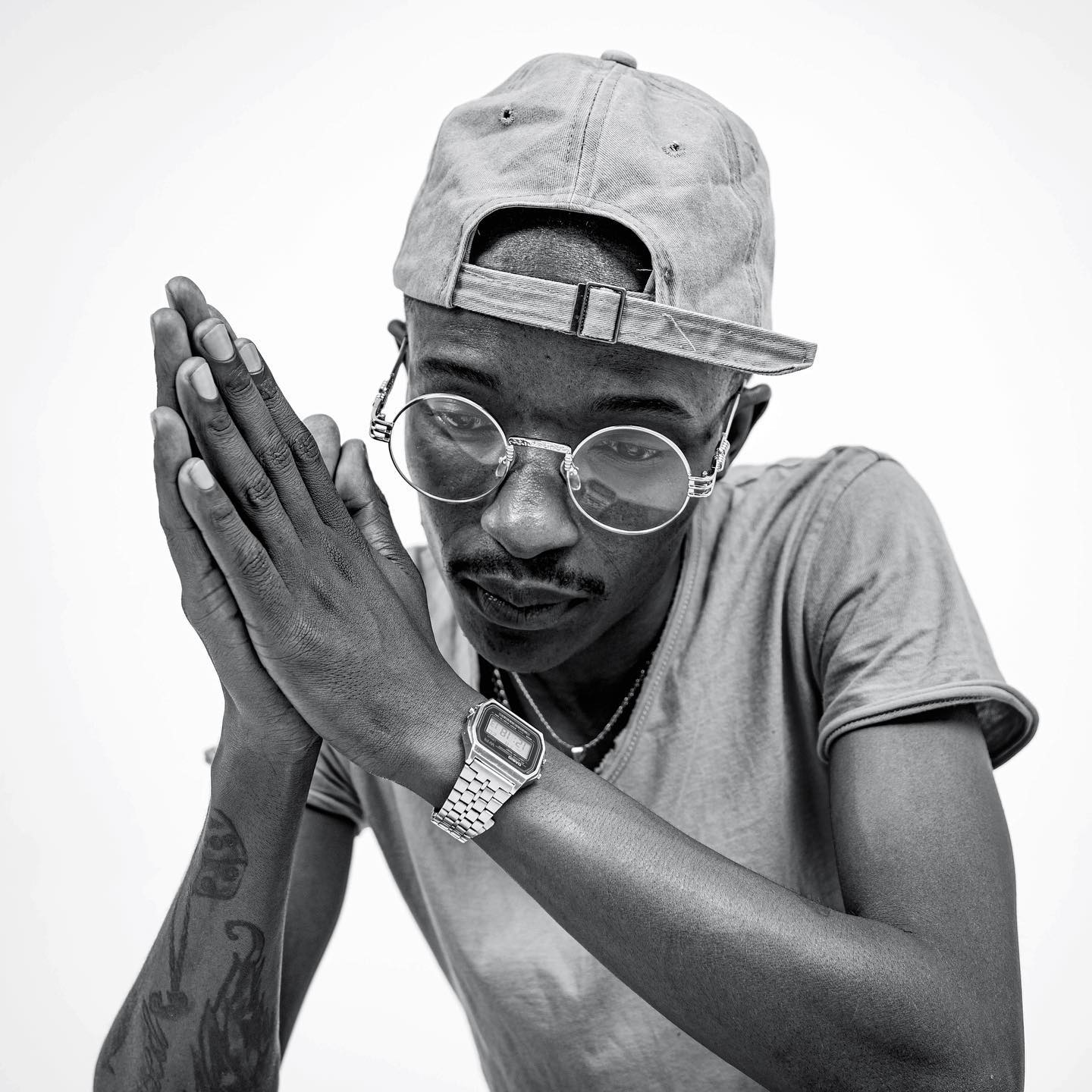 In 2010 Notshi release his debut album, Insert Coin which was a solid introduction for him to the music industry with the help of some of Motswako's finest artists. The following year saw himself moving Joburg lights to pursue a career in music. But things did not work out as he wished they would so he packed and headed back home. While at home he got a call from khuli chana requesting to work with him on
"I was still able to provide financially for my family but they did not know why I returned back home. I did not stay too long as towards the end of 2011 I got a call from Khuli Chana who wanted us to work together again. He wanted us to re-work my song which I collaborated with him for my debut album titled, Mabare Bare. "I honestly was not feeling the song but he decided to add a twist to it and two months later Tswa Daar was dropped,"

-added Notshi
And it was at this point that when Notshi figure that he was paving the road to a brighter career. But this dream was shattered when Khuli went to collect the award for their hit song Twaar Daar and didn't mention Notshi. Who was tore apart as this was the recognition he needed to put his name on the map.
"When Khuli thanked everyone but me, it tore me apart. He apologized a number of times and I was over it in a week, we were cool but the problem was that people thought I had beef with Khuli. I have never had beef with him and we are cool. He is my brother."
Now Notshi is planning on getting back on his own terms and he recently dropped a new track featuring Kid x titled "Lets Get It On"
Notshi -Lets Get It On (feat. Kid X)