Over week or so fans and critics alike have weighed in on Emtee's current situation with his record label, Ambitiouz Entertainment. This is after the rapper started the hashtag, #FreeEmtee after expressing dissatisfaction with the label and asking his fans if he should stay or go in a Twitter poll.
With the trend, this suggested that Emtee may be stuck in a contract that he no longer wants to be in. And honestly, he just wants to get out.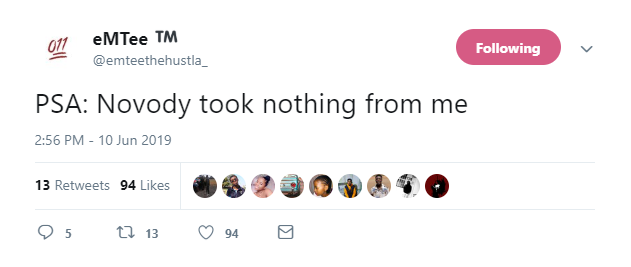 A few days after the uproar, there has been speculation that Emtee has indeed left the record label. But his departure from the label has not been officially announced by the rapper or the Ambitiouz Entertainment.
The weekend reports from SA Hip Hop Mag suggested that the label repossessed all of Emtee's vehicles and kicked the multi-award winning rapper out of his mansion in Midrand.
Emtee took to Twitter today to denounce that nothing was taken from him. In a series of tweets, he even expresses that no journalist spoke to him before writing an article and that he is "sick and tired".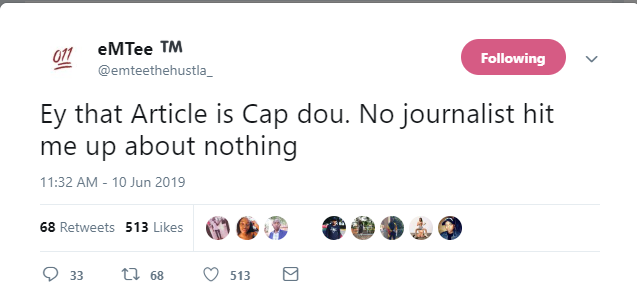 In the meantime, Emtee has made it public knowledge that he is working on new music which he describes as "my best work ever". He received new beats from his longterm producer Ruff, sent vocals to Rouge and is considering working with A-Reece on more than one joint. It looks like things are looking up for him.
Your thoughts?