Visual artist Fhatuwani Mukheli is making waves on the South African art scene. We ask him a few questions about his latest work, his creativity and what he thinks about the art scene.
What is the title of your most recent solo exhibition?
It's called "Moments You Can't Relive". The moments that you can relive through my work. The solo exhibition was part of the #courvoisiermoments campaign.
What is your work about?
I like to tell a story and show the connection between parent and child. It shows my life experience, how my mum brought up me and my siblings. I wanted to show a safe space, so I drew a father or a mother holding a child. My work is about family values and childhood memories. I love how people see and identify themselves in my work.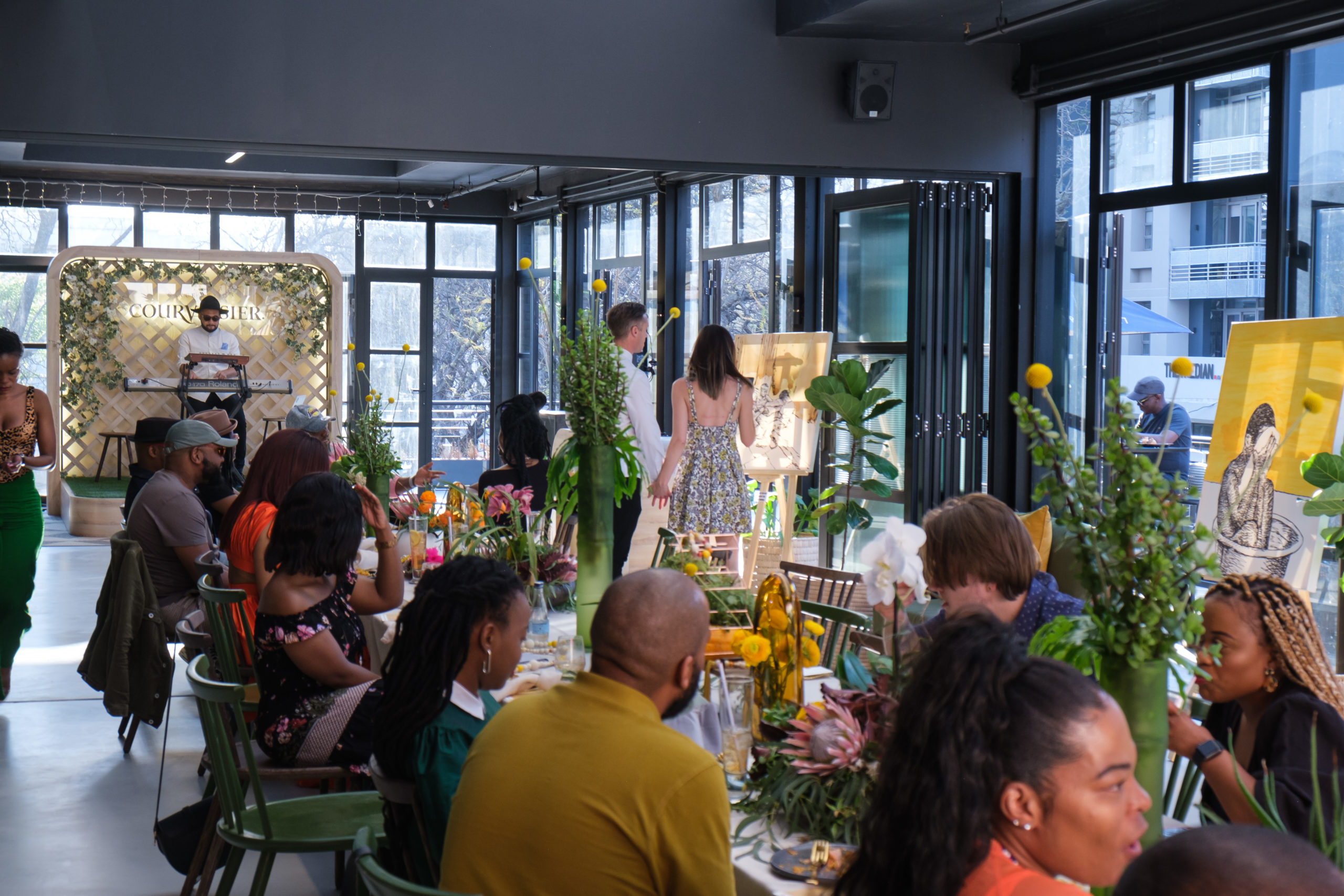 What are you working on currently?
I'm busy on two new pieces inspired by jazz. The pieces are part of a jazz series and a dedication to the taste of music my dad instilled in me. Later in life you feel yourself reconnecting with the music you grew up with. It makes sense to you.
What are your views on South African art?
South African art is at its peak, its prime, it's in the sweet spot. The world is looking into S.A. for a lot of things and art is something we're doing really well. There are very talented, very edgy, opinionated artists coming out. It's very humbling for me to be part of that community at a time when art is being celebrated. Even old school collectors are collecting artists like myself.
Who are some of your favourite artists?
Wander Buhle Mbambo. I love his use of colour, his way of doing the black face. And how he carries himself, the artist himself, because art goes beyond to the person. He carries himself professionally and is doing very well. He is not embracing the disorganised artist tangled in substance abuse. He doesn't carry that stigma.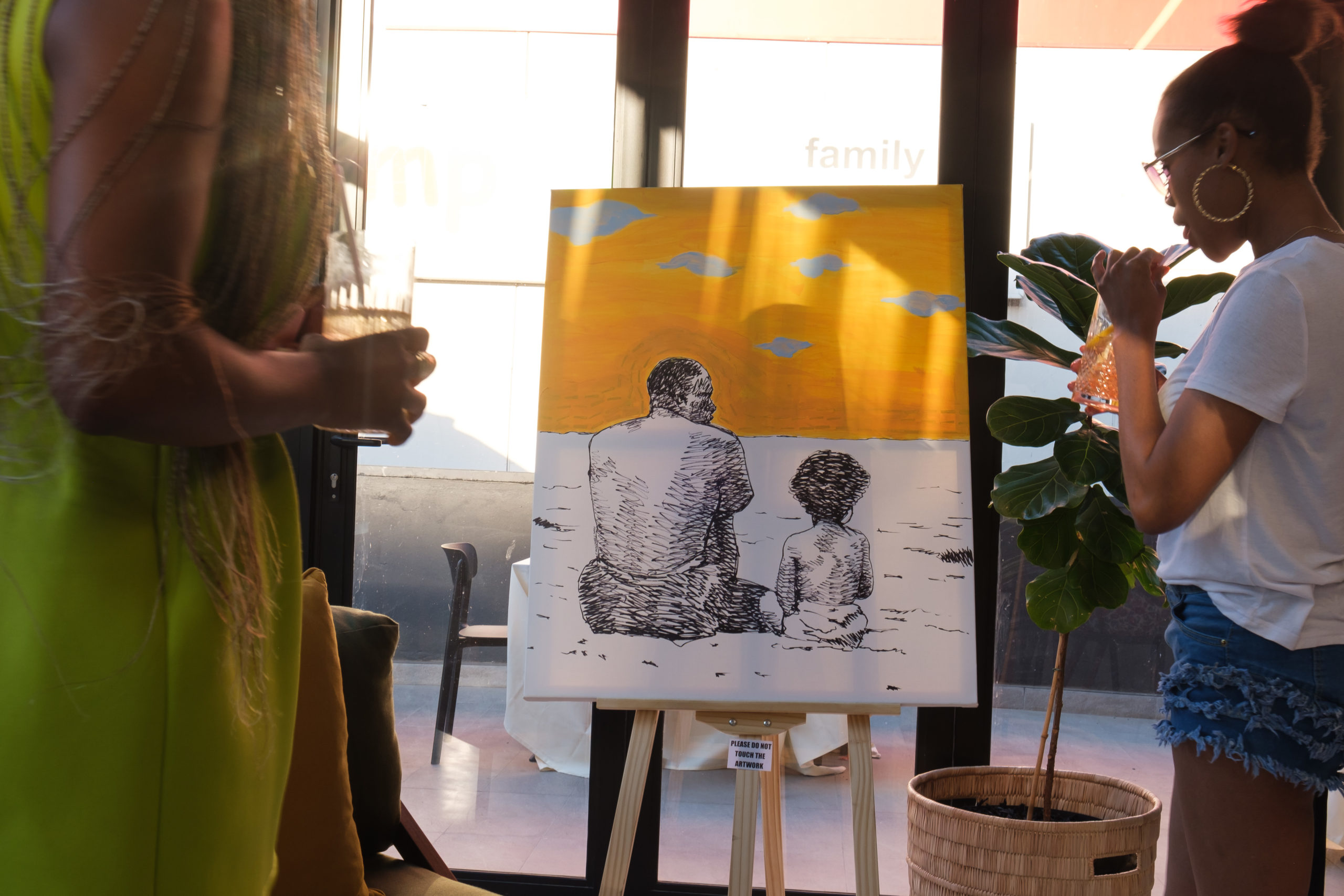 Who inspires you?
The old school guys, like Sam Nhlengethwa. Their souls and spirits are living through us – the mood, the energy, topics and style. We are carrying on from what they started to new things.
Where do you find creativity?
Pimville, Soweto, is where my creativity was born. My studio, it's my favourite place, it's where I feel free because there are no rules, I can do whatever I like. I prefer to do things non-traditionally; I work at night. I'm also lucky to be an ambassador for Courvoisier as the brand enables me to share my work. I think collaboration leads to bigger creativity.
Follow Fhatuwani Mukheli on Instagram: https://www.instagram.com/fhatuwanimukheli/ and go to @CourvoisierSA for more on his solo exhibition.