WATCH: 3 Reasons Why AKA & Youngsta CPT's "Main Ou's" Is A Vibe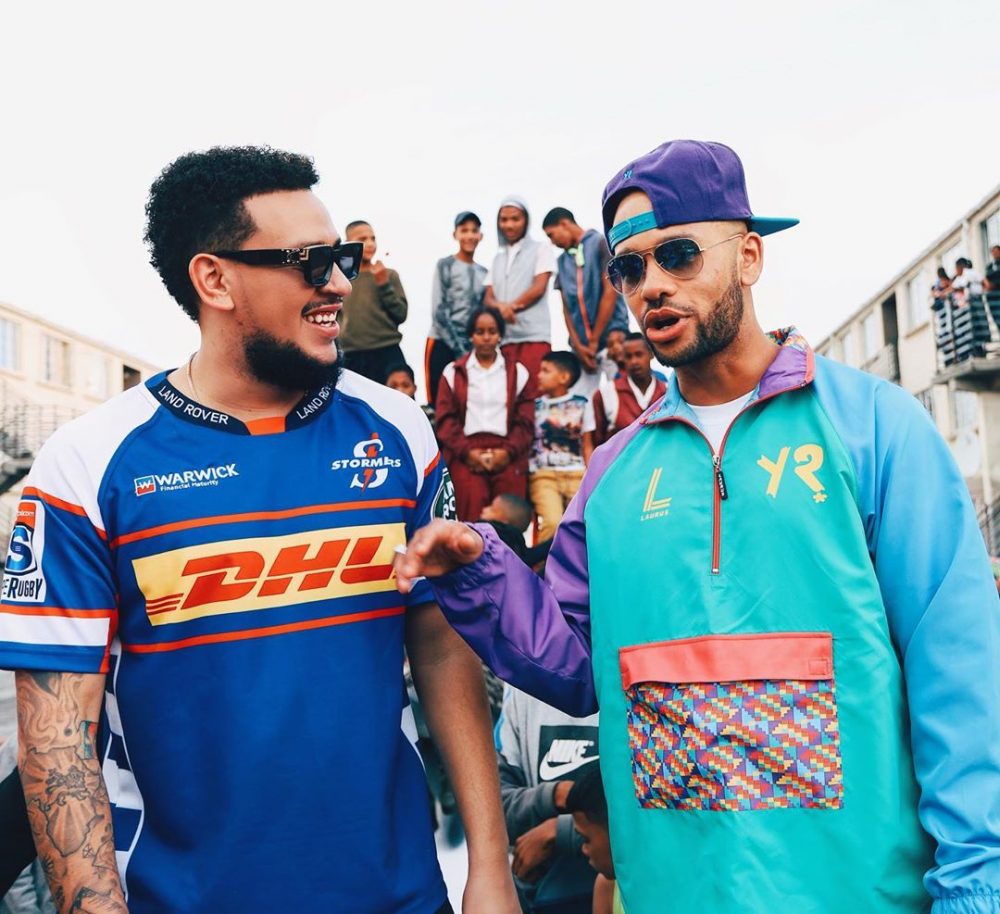 AKA is back! The award winning artist dropped two joints today with the first being the mid-tempo F.R.E.E alongside Riky Rick and DJ Tira. And the second is the fiery collaboration with Youngsta CPT titled Main Ou's. Here's why we think this song, along with the visuals, is a jump.
The title of the song is a nod to the coloured community
Although Youngsta CPT is a well-documented advocate for the coloured community in Hip Hop, AKA is not at the forefront in that way. Main Ou's sees AKA pay homage to a culture that is often forgotten in the music industry and in the same breath, he is honoring what Youngsta CPT stands for. Plus he makes sure to let the listener know that this isn't just for show, he has deep roots in the Cape.
Unpacking Main Ou's and his collaboration with AKA, YoungstaCPT shares:
"The title of the song is like a proverb for coloured people. Being the main ou means being 'the dik ding' the big guy, the boss man, the top of the food chain but also the fact it's a mixture between the English and Afrikaans slang makes it more powerful as a name. It's exactly what AKA calls himself, it's Super Mega!"
AKA and Youngsta CPT go bar for bar in the verses
Main Ou's is a jump. From the hard hitting bass heavy Trap beat to the verses from both artists, this joint is high energy. It gives us, the listener, the feeling that it's okay to be bold and self-assured and claim what you deserve in life. And this is driven by the primitive instinct of survival- that resonates with us. Both Supa Mega and Youngsta CPT rap their hearts out and go toe for toe, bar for bar and it's truly a beautiful collaboration.
The quality of the visuals are stunning and deliciously rich
Taking from the boldness of the message of the song, the visuals match it to the tee. Studio Space Pictures did a great job in telling the story of the partnership without moving too far away from what the song is about. From the high energy edits, the performance from both artists and how the video stylistically looks, the visuals prove yet again that this was a collaboration.
Bonus point: We absolutely LOVE the fact that AKA dropped the aototune in the verses. It brings back good old memories.
Facebook Comments